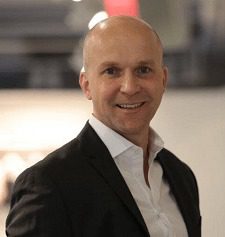 Daniel Kulle, former President of H&M North America, has been appointed CEO of Forever 21. The fast fashion retailer, which filed for bankruptcy in September 2019, was sold to Simon Property Group, Brookfield Property Partners and Authentic Brands Group (ABG) earlier this month.
Kulle has spent nearly all of his 20+-year retail career at H&M, most recently as a strategic advisor to former H&M Group CEO Karl-Johan Persson and as a steering group member for three new digital startups within H&M Group. He is credited with significantly expanding the retailer's North American presence, opening 600 stores and developing integrated e-Commerce platforms in the U.S., Canada and Mexico.
In his new role, Kulle will be charged with modernizing Forever 21's content and social media strategies as well as evolving the retailer's sustainability initiatives. Kulle is expected to sharpen Forever 21's focus on seamless retailing, strengthen its loyalty program and improve the in-store journey via unique experiences such as pop-up events and unexpected brand collaborations.
"Forever 21 enjoys strong brand awareness and affinity, a clear consumer set and quick-to-market capabilities, allowing the brand to be nimble and leverage key trends and create strong value for its customers," said Kulle in a statement. "The strong ownership structure, which combines ABG's marketing prowess with Simon and Brookfield's retail real estate expertise, creates a foundation for long-term growth." Kulle will be relocating from New York to Los Angeles, where he will take the helm at Forever 21's West Coast headquarters.