Kendra Scott has had philanthropy as part of its corporate DNA since the company launched in 2002, powered by the commitment to making the world a better place of Founder, Designer, and Executive Chairwoman Kendra Scott herself. Scott and her company are continuing to build on their efforts to this day, most recently with the launch of the Kendra Scott Foundation on March 8 — International Women's Day.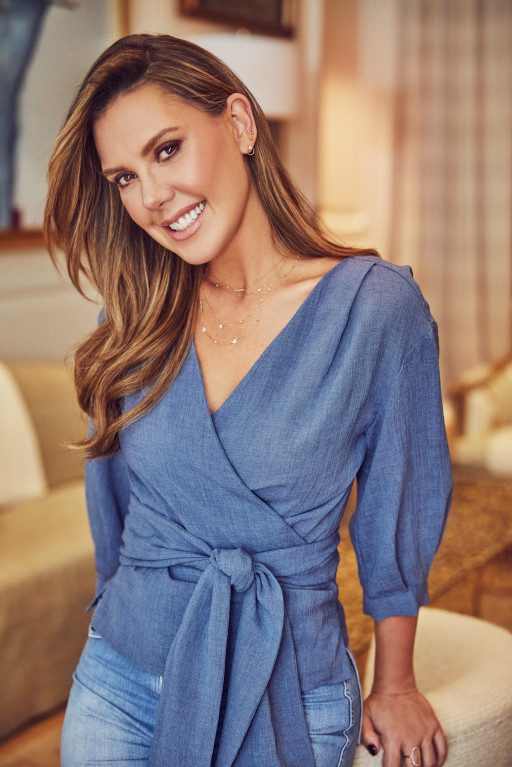 "I have always strived to use my talents to improve the lives of others, especially women who need to be connected to sources that will help them flourish," said Scott in an interview with Retail TouchPoints. "From the beginning, we always had something to give; it started with donating a piece of jewelry to silent auctions locally here in Austin and has grown into what the foundation is today. Philanthropy remains one of the core pillars at Kendra Scott, and since 2010 we have proudly donated more than $50 million to local, national and international causes. With the Kendra Scott Foundation, we are determined to expand our impact even more and reach even more women and youth each and every day."
While retailers across the industry — including Carter's, Patagonia and H&M — have begun to recognize the importance of giving back, few have been doing so as long or as successfully as Kendra Scott. As a result, its customers recognize and support the retailer's authenticity, a win-win that helps the business along with the community.
"My hope is that we continue to directly impact the lives of women and youth across all sectors, and as a brand we continue to be known for the tremendous impact of our philanthropic efforts in our communities and beyond," said Scott. "I also want our customers to feel inspired by the work we do through the Foundation, while knowing that a portion of their purchase is going toward a good cause and they are a vital part of the solution. Just as our core brand pillars have guided this brand since the beginning, the key areas of giving will drive the foundation to surpass our wildest dreams."
Supporting Charitable Efforts Across Three Pillars
The Kendra Scott Foundation is a component of the Austin Community Foundation, a 501(c)(3) organization dedicated to bringing together philanthropists, dollars and ideas for the betterment of the city. The Kendra Scott Foundation will advance this mission, and its own, through a commitment to empowering women and youth.
"The launch of the Foundation will build upon our existing programs that the company has been implementing for years," said Scott. "The company will remain focused on supporting communities and individuals in need through the long-standing Kendra Gives Back programs, while the Foundation will focus on expanding programs and partnerships through our three pillars of health and wellness, education and entrepreneurship."
The new program will expand upon Kendra Scott's existing philanthropic efforts, which include:
Programs that support breast cancer research as well as those affected by the disease, including a partnership with the Breast Cancer Research Foundation and the donation of over $1 million to metastatic breast cancer research;
The Kendra Cares creative arts program, which brings the Color Bar to more than 40 pediatric hospitals across the country to let patients and their caregivers design customized jewelry at no cost;
The Kendra Scott Women's Entrepreneurial Leadership Institute at the University of Texas at Austin, which offers a program "geared toward strengthening the next generation of courageous, creative women leaders who will change the world,"; and
The support of literacy programs and underserved schools, for example by providing thousands of books to ensure every student has access to resources that allow them to read.
One goal of the Kendra Scott Foundation is to support these existing programs. In fact, its operations will help Kendra Scott's other philanthropic efforts reach more people than ever before.
"The purpose of this Foundation is to deepen our commitment to our community and specific areas of giving," said Scott. "We will be building out our own innovative programming, for example, funding organizations that support the navigation [of] mental health therapy and addressing disparities in care for breast cancer patients; and furthering our support of women entrepreneurs beyond the Kendra Scott Women's Entrepreneurial Leadership Institute at the University of Texas at Austin."
Empowering Women Year-Round
The desire to support the community comes naturally to Scott, and she has instilled this instinct in the company that bears her name. The launch of the Kendra Scott Foundation is a natural next step in advancing both her — and the company's — mission to empower women.
"Giving back and doing good for others has been ingrained in me for as long as I can remember, and this shines through for me both personally and professionally," said Scott. "My intention when I started this business was always to do good first and sell jewelry second, and the launch of the Kendra Scott Foundation will allow us to continue to do just that for decades to come. My philanthropic mentality has been embedded into every facet of the company, and we pride ourselves on remaining committed to causes that are important to us. I have always strived to use my talents to improve the lives of others, especially women who need to be connected to sources that will help them flourish."
Additionally, the foundation will help Scott ensure women are receiving assistance well beyond the holiday on which it launched. While International Women's Day comes once per year, Scott and her company will work to help women succeed every day.
"While it's important to celebrate women on International Women's Day and during Women's History Month, I believe it's crucial that women are supported and celebrated year-round," said Scott. "At the start of my business in 2002, I walked into many meetings and was often the only woman in the room. Today, there are incredible female leaders across all industries who have paved the way and continue to do the work in fighting for gender equality in the workplace. However, we still have a long way to go! Gender stereotypes are reinforced in different ways and it is up to us women to break the mold by supporting and uplifting each other, and for our male advocates to help pave the way."