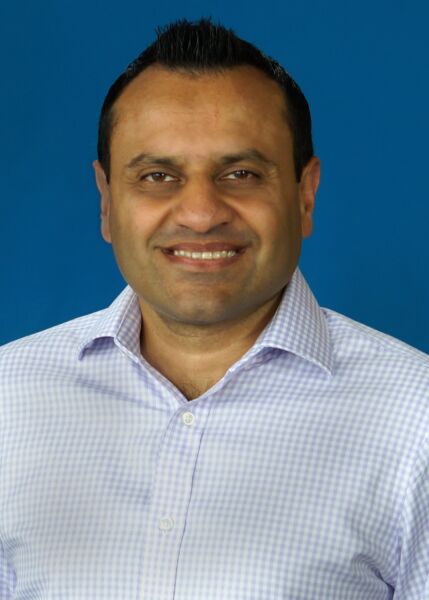 Transformative shifts in consumer behavior have forever changed the dynamic between customers and the businesses they patronize. As a result, customers are increasingly turning to mobile devices to shop and becoming loyal to retailers that deliver digital experiences tailored to their unique preferences.
In response to shifts in commerce driven by the digital-first consumer, forward-thinking retailers are devising and implementing strategies that improve the user experience across the entire customer journey — ensuring that touch points from discovery to checkout are fully optimized for digital interactions. This encompasses traditional in-store commerce and emerging digital channels, enabling each retailer to blend these worlds together to create an enhanced end-to-end shopping experience.
The payoff for creating a superior customer journey across all devices, points of contact and channels is significant. Mapping business strategies to the customer journey is proving incredibly important. In fact, 85% of professionals who have used customer journey maps found that they increased customer satisfaction, lowered churn, reduced complaints, and raised their Net Promoter Score (NPS).
Here are five ways commerce-enabling technology can help businesses accelerate revenue growth and create loyal customer advocates who become repeat buyers.
1. Understand the customer base.
The phrase "know your customer" is increasingly important. With so many options available to customers, it's critical for retailers to be laser-focused on leveraging data strategically. Fortunately, advancements in gathering and analyzing user data mean that retailers can target their ideal customers and also provide those customers with digital content and messaging that engages and caters to their specific needs and interests.
Take geolocation as an example of how a business can leverage consumer data to enhance the purchasing journey. An avid home gardener shopping online will benefit from knowing exactly which home improvement retailer location has the products they want in stock. The retailer can recommend additional items based on the gardener's recent landscaping purchases, while letting them know that the location 1.3 miles from their home has the ordered items in stock for curbside pickup.
2. Make it easy for customers stay engaged.
It's well-known that it costs more to acquire new customers than to retain existing ones. It's critical for retailers to blend the digital and physical worlds to create a seamless shopping environment to which customers want to return. Enabling customers to make purchases easily, regardless of channel, is one of the holy grails of retail.
It makes life easier for a customer if they can start a purchase online and then complete the purchase while physically in the store, particularly for items that customers want to see and touch before buying. Similarly, in the world of sports and entertainment, the ability to order and pay for food and beverages via a mobile app without leaving their seat is something all fans can appreciate. Who wouldn't want to avoid waiting in line at the concession stand and possibly missing a highlight-reel dunk or long touchdown run? Taking a physical experience and integrating digital payments on mobile platforms can boost customer engagement and satisfaction.
3. Improving Conversion Rates.
One tried-and-true method for maximizing revenue is increasing conversion rates, a strategy that increasingly involves the use of advanced data and analytics. Comparing individual customer data with payments data from thousands of other customers provides the opportunity to identify trends and preferences with great accuracy. When a customer has a fully digital shopping cart, it's easy for a retailer to make additional suggestions based on what other customers have purchased. Thinking again about our home gardening scenario; if the customer selects five tomato plants for curbside pickup, it would be helpful if the retailer also suggested an appropriate fertilizer for tomato plants.
Another strategy for increasing conversion rates revolves around accepting popular customer payment types. There are so many ways to pay these days, including mobile wallets, debit cards, gift cards and loyalty points, and customers expect that the payment method they prefer will be accepted. Adding this convenience helps make the purchase process seamless, which goes a long way toward securing the sale and ensuring the customer shops with the business again.
4. Simplicity is key.
As the boundaries between physical and digital commerce blur, merchants face the heightened challenge of integrating systems, inventory, consumer data, loyalty and marketing efforts. Using multiple channels, including voice-activated systems, mobile phones, smart watches, laptops and tablets comes naturally for many consumers, but it can be overwhelming for those who are not as comfortable with advanced technologies.
While simplicity is paramount across the customer journey, the process of paying for goods and services should be the simplest step. The key to ensuring customers turn into repeat customers is making the purchasing process as easy as possible. Study after study shows that people will stop doing business with a company because of a single poor customer experience. Nothing can be more frustrating than a shopping cart being full and then clicking the "Buy" button, only to receive a notice that the card on file is out of date or no longer accepted — a perfect recipe for a lost sale!
If a business relies on recurring purchases, ensuring the payment credentials on file are up to date is critical to retaining customers and gaining steady revenue streams. The bottom line…make it simple to make purchases.
5. Personalize each customer experience.
Let's say someone is an avid tennis player and recently purchased a new tennis racket online from a large sports retailer. It is reasonable to assume that they may need tennis balls and appropriate tennis attire. But then they receive multiple promotional offers for new and exciting items…for golf. Granted, there may be customers who enjoy playing both tennis and golf, but the retailer needs to know what the customer's individual interests are so they can communicate with relevant content and build a better relationship.
To deliver a truly personalized customer experience, retailers can utilize solutions that incorporate data from multiple sources into a single view. Leveraging AI-based personalization technology enables retailers to keep customers engaged with relevant content and share promotions that are targeted for each customer, which improves customer spend, loyalty and retention.
Being Nimble Keeps Businesses Ahead of the Competition
Tapping into vast reservoirs of data helps retailers understand customer habits, patterns and preferences. For retailers with a vision for the future, deploying solutions that meet ever-changing customer needs keeps competitors in the rear-view mirror. More importantly, enhancing each customer journey and simplifying digital interactions into a seamless overall experience is a sure-fire way to accelerate revenue growth and strengthen loyalty.
---
Nandan Sheth is head of Carat and Digital Commerce at Fiserv, a leading global provider of payments and financial services technology solutions.