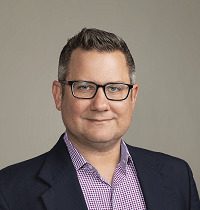 As the country pulls through the worst of the COVID-19 shutdowns, economic recovery moves to the forefront of debate. Will the travel industry rebound? What about retail, especially the brick-and-mortar variety?
While many are wondering if large retailers like Macy's, J.Crew and Neiman Marcus will retain their premiere places in malls, few are considering whether the world of direct-to-consumer or DTC will also stumble in this changed retail landscape.
Many Reasons DTC's Dramatic Upswing Stabilized
Throughout 2019, "digitally native vertical brands" were the darling of retail. Stitch Fix, Warby Parker and others became beacons for established brands, including Coca-Cola, to invest in DTC sales channels. Many assume that an environment where everyone is staying home is ideal for DTC.
But even before the coronavirus shutdowns, there were signs that DTC was overextended. Alex Song, the founder and CEO of DTC investor/operator Innovation Department, remarked in Venture Beat about the growing "DTC purgatory" of brands. Song cited Honest Company, Glossier and Casper. He explained that many are "struggling to find liquidity events to satisfy the financial expectations of their venture backers as their revenue growth hits a wall, and most remain too far from profitability to go public."
The bubble has burst for non-profitable DTC brands largely due to relying on cheap capital and efficient supply chains coming out of China. Many of these brands have leveraged themselves with debt for the sake of growth. Once capital costs start to rise, these businesses would have been at risk regardless of COVID, which has simply accelerated the process.
In the short term, the stimulus checks have moved up some purchases, helping the economy. That being said, we have not yet seen the full impact of the unemployment numbers. When stimulus checks stop coming in, we expect to see another big wave of pullback in consumer spending.
Categories Present Unique Challenges and Opportunities
As people switched to remote work during the lockdown, athleisure was touted as a resilient category. Outdoor Voices, Fabletics and Alo are just a few of the DTC brands in the space, vying against established, deep-pocketed, omnichannel leaders, such as lululemon and Nike. Outdoor Voices was already starting to feel the pinch before COVID, and experts predict the company will go under within the next year.
PipeCandy, a research and insights company, analyzed some 1,000 DTC brands in April and found that 36% of these companies fell more than 50% against their 2019 peak-traffic months. Some pet care, fitness products, gardening and home improvement, cooking, household supplies, online grocery and tech companies did manage to top their 2019 peaks, as PipeCandy's and our own data revealed.
Outdoor Voices' issues reflect longer-term problems than the coronavirus. The brand became a DTC champ thanks to a charismatic founder who embodied the brand ethos, as well as a passionate Millennial following fed by Instagram marketing. Social launched it, venture capital built it; but ultimately, the burn rate of rising customer acquisition costs on the major social platforms, combined with established competition, is quieting Outdoor Voices.
Away luggage is another DTC startup that shook its omnichannel cousins. In April, it announced on Medium that its sales dropped more than 90% during the first few weeks of the lockdown, leading the company to lay off or furlough half its employees.
Few industries have suffered more during the shutdown than travel. But Away was already showing signs of stress. Airlines were declining to check its battery-powered smart luggage out of safety concerns. And Samsonite, or for that matter Amazon's private label Amazon Basics luggage, can be bought as easily online as Away.
Before the pandemic, Away's leaders were talking about launching 50 retail stores and travel peripherals in health and beauty and clothing, but that seems overly optimistic today.
What DTC Brands Can Do Now To Improve Outlook
As a sales/marketing channel, DTC and digitally native brands will, of course, survive current economic conditions. There are a few things to consider for success.
Smart companies are taking efforts to remain profitable. They are working on efficient supply chain processes, ensuring they have enough inventory, but not excess, and seeking more affordable opportunities to advertise where inventory has opened up. The brands set to succeed will adapt to digital marketing trends, such as shifting ad spend to test rapidly growing channels like video and social, as well as evolving their site experience to reduce friction.
On the flip side, many businesses have not invested enough in digital and are now playing catch-up. It will be imperative that these companies hire intelligent people. As a result of mass layoffs, there will be a lot of talent on the market, and now is the time to invest in the next round of leaders.
Additionally, investing in superior products is vital. People are going to be more receptive to higher-quality products moving forward, after a long period of only buying what they really need. Perhaps most importantly, companies should evolve their marketing messages to be more empathetic, as many people are stressed, more actively aware of social and societal issues and going through hard times.
Like those in any channel, DTC brands that exceed the expectations of customers will be rewarded with their loyalty.
---
Jason  Roussos is Senior Vice President of Strategy at Adlucent. He has over 20 years of experience in business development, e-Commerce, technology, B2B and startups. Roussos is focused on helping clients improve both revenue and profit growth through innovations in technology and digital marketing strategy. Roussos has a bachelor's degree in Political Science from the University of Texas. In addition, he has a Master's of Business Administration from Arizona State University.