We've all been there before: the expo hall. While initially you may feel invigoration, the rows of booths can quickly feel overwhelming. Excitement turns into inundation which, for some, could eventually turn into frustration. That's why the Retail Innovation Conference & Expo is collaborating closely with key partners to ensure attendees have an entertaining and valuable experience when they had to McCormick Place May 10-12.

The expo hall will be open May 11 and 12 and will feature non-profits, associations, design firms and even retailers that are bringing new retail concepts to life. These immersive activations include:
goodMRKT
goodMRKT, an innovative retail concept dedicated to doing good, is going to showcase the impact of products with a purpose through a limited-run activation during the event. There will be items for sale from socially conscious brands Sackcloth & Ashes, Ranger Station, Bella Tunno and ABLE, alongside numerous others that all share the common goal of creating goods that do good through purpose-driven programs such as one-to-one product givebacks, meal donations or providing economic opportunities to vulnerable populations.
To bring its commerce experience to life, the brand is partnering with ShoppingGives, a social impact commerce platform, to run a 1% giveback program throughout the activation to benefit PAVE GLOBAL, an organization that enables young talent to build successful careers in the retail industry. ShoppingGives, which will be officially launching its new Shopify POS round-up capability with goodMRKT at the event, will match all donations generated at the event.

The activation is an extension of goodMRKT's session during the Retail Innovation Summit. The panel, featuring Harry Cunningham, Co-founder and Chief Brand Officer at goodMRKT; Vera Bradley CEO Rob Wallstrom; and Sackcloth & Ashes Founder and CEO Bob Dalton will spotlight how the company is using physical experiences to bring communities together. The session, Activating In-Store Communities with Events, Experiences and Inclusion, will take place on May 11 at 10:30 a.m. Central time.
The Cannabis Pop-Up Experience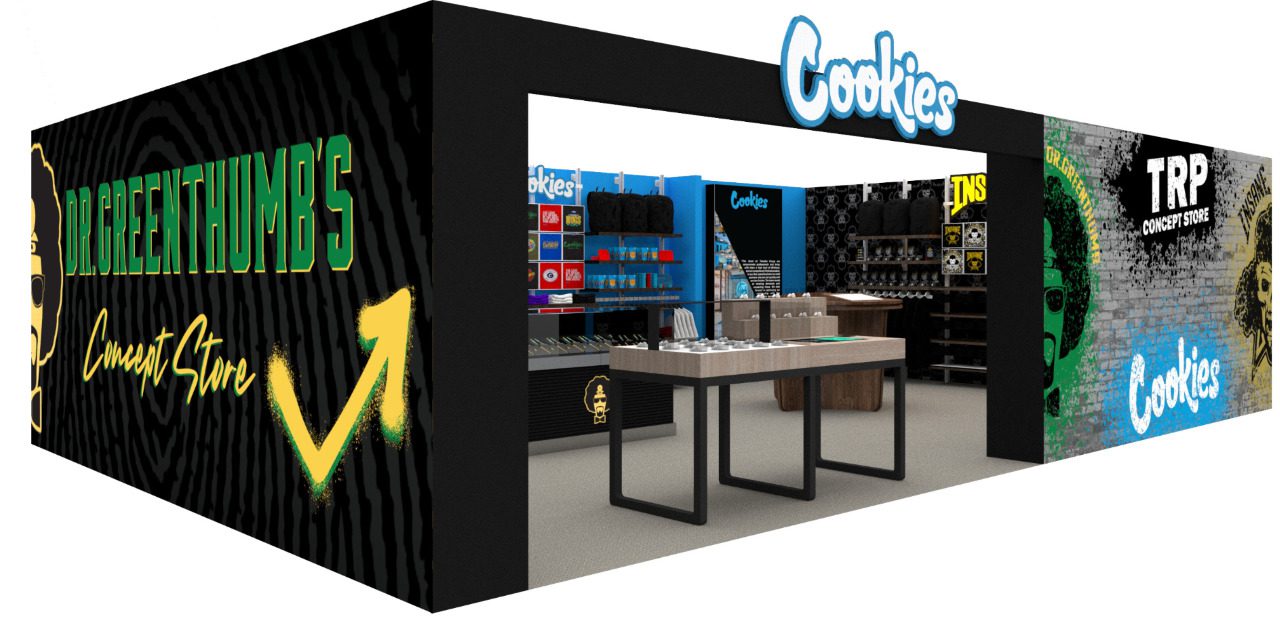 The cannabis market is chock-full of innovative business models and in-store experiences; in fact, some of the most creative and memorable store models have come from this fast-growing category. Temeka, CS Hudson, The Peak Beyond, FASTSIGNS of Upper Saddle River and cannabis brand Cookies are coming together to craft an incredible experience that combines high-touch service, cutting-edge technology and even some exclusive products. See interactive displays, RFID and more cool components in person. One of Cookies' top execs will share even more details into its store strategy and brand vision during the Design:Retail Conference.
The Digital Signage Federation
The Digital Signage Federation (DSF), the only not-for-profit independent voice of the digital signage ecosystem, will host various retail-forward technology experiences inside its booth. The technology is being provided by DSF member companies Elo Touch Solutions, Sony and Navori.
Clicks 2 Bricks
CPG and DTC brands are exploring new ways to build customer engagement across all channels. The CPG Go-to-Market Summit and the DTC Innovation Forum tracks during the Internet Retailer Conference will dig into some of these key trends. For attendees who want to turn this inspiration into action, the Clicks 2 Bricks activation will show how brands can create a consistent and compelling journey for customers whether they're shopping on a direct ecommerce site, through a marketplace or in a retail partner's store. Powered by Menasha, the activation also will feature a presentation stage where experts will dig into these topics in more detail.
WestRock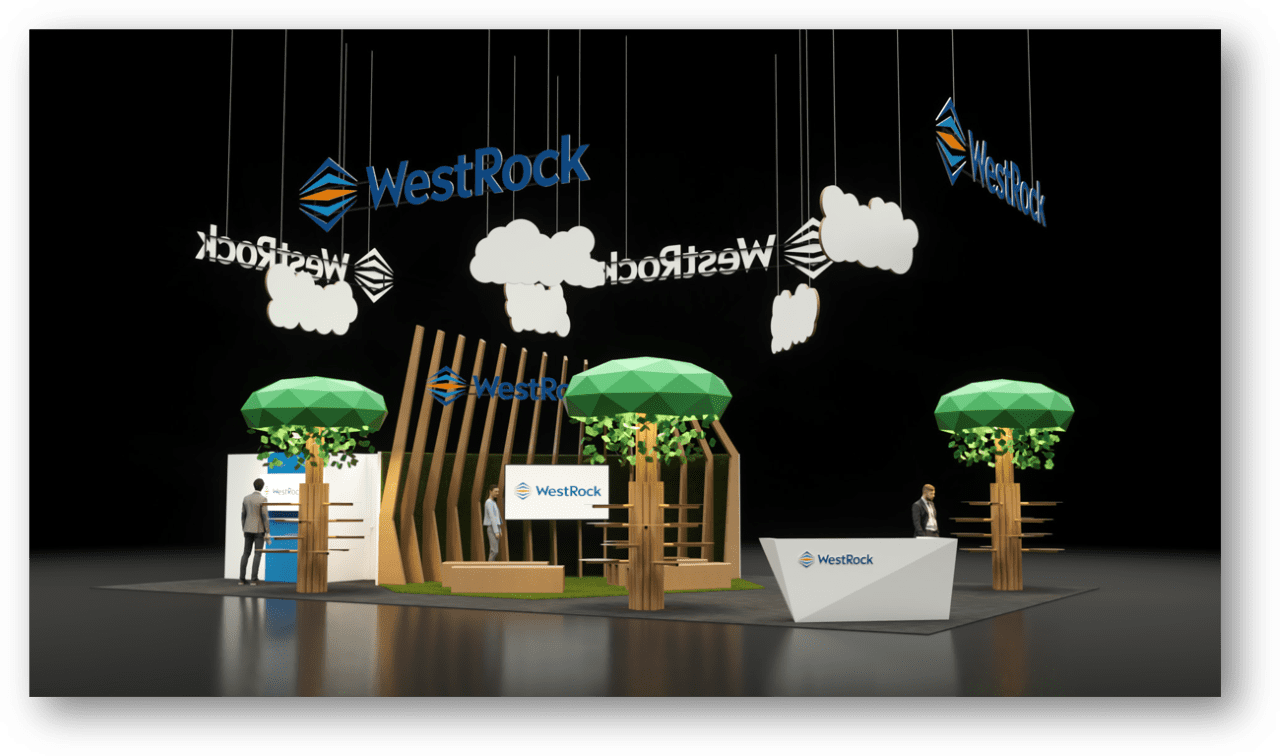 Sustainability, a huge topic in retail today, is the central theme of WestRock's booth. With the tagline, "Repackaging the Future – Sustainable. Connected. Automated," the booth experience is driven by nature and is constructed mostly of fiber-based materials. Throughout the event, experts from WestRock and some of its key partners will give thought-provoking and actionable talks on sustainability, fulfillment, brand building and connected experiences.
PAVE Student Mentorship & Activation
The Retail Innovation Conference & Expo is a proud partner of PAVE, the Planning and Visual Education Partnership. The core mission of PAVE is to provide great opportunities for students in the visual merchandising and design industry to network with established leaders and find new ways to contribute their talents to community-building initiatives. PAVE is our key student and mentorship partner, which means their booth will offer plenty of opportunities for you to connect with emerging talent, and even offer your wisdom to tomorrow's design professionals. Now more than ever, members of the community need to connect and share their experiences. The PAVE booth will have a dedicated space for these mentorship meetings and will even include an awesome activation built by the student members.
BNPL Place
Buy now, pay later is taking the retail industry by storm. During the BNPL Summit, developed in partnership with the Canadian Lenders Association, thought leaders and tech execs will dig into the latest trends in payment experience, including "embedded payment" and using BNPL as an acquisition channel. Once attendees get informed and inspired by the incredible content in the track, they can stop by BNPL Place to see the technology in action and get additional insights and thought leadership at the BNPL Theater.
"We know that you have access to more content and information than you could possibly need online," said Alicia Esposito, VP of Content for the Retail Innovation Conference & Expo. "You may be thinking, 'Why travel to Chicago when you can register for a virtual event or read an E-book?' But incredible weather and Chicago-style pizza aside, the Retail Innovation Conference & Expo will combine unique, only-in-person learning experiences through pre-event workshops and our 16 tracks, and also create a once-in-a-lifetime moment to personally test the latest and greatest in technology."


Registration is still open for the event. Click here to get your ticket now.