One of the biggest challenges in providing healthcare mirrors the oft-repeated mantra behind retail success: offering the right product, in the right place, at the right time. For medical care, just substitute "medical professional" for "product," and it becomes clear why the "medtail" combination has become such a strong trend.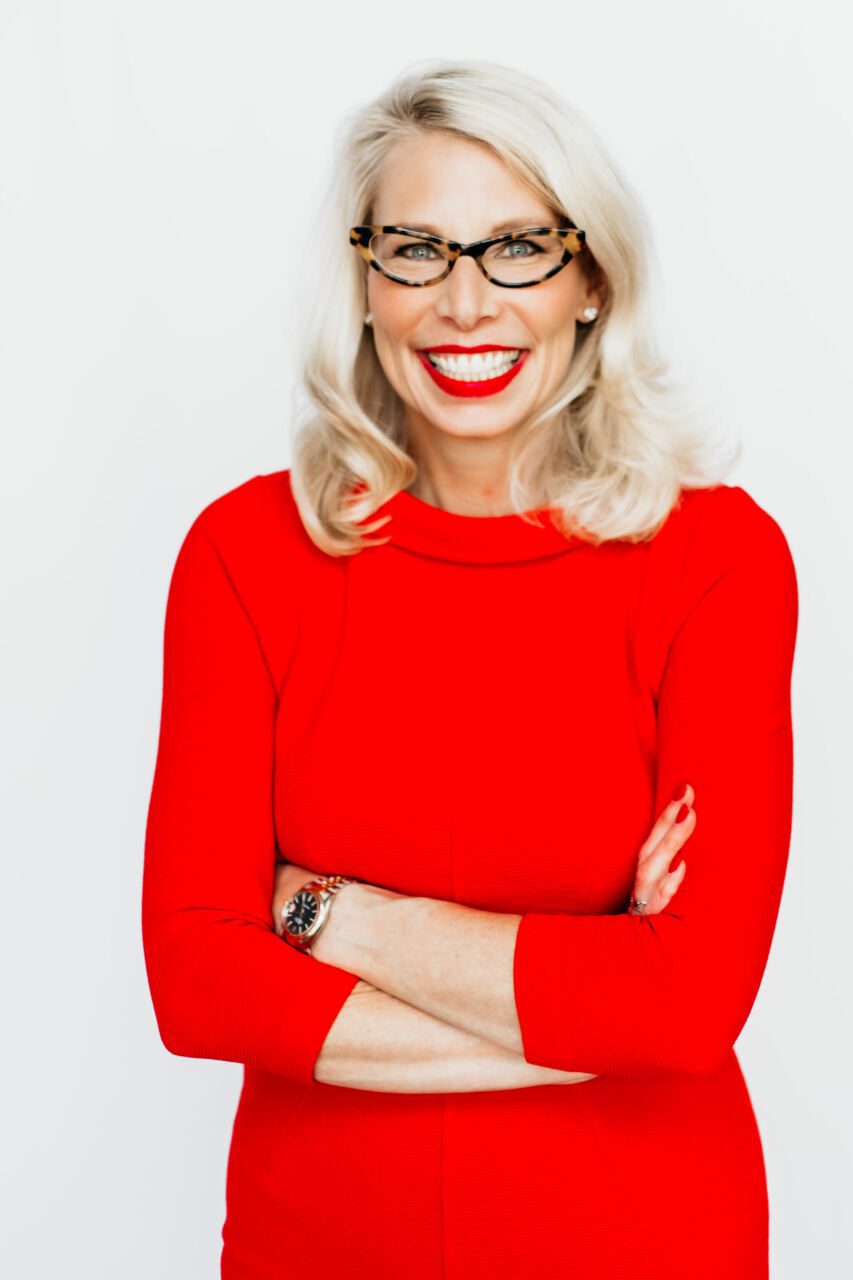 "If you think about healthcare and you think about retail, there's a great opportunity for them to come together to improve health outcomes for people right in their communities," said Cara McNulty, President, Behavioral Health and Mental Well-being at CVS Health in an interview with Retail TouchPoints. "CVS Health is dedicated to providing the best health care to improve the lives of anyone we serve in those communities."
Americans can use assistance in maintaining their mental health now more than ever. CVS Health's Mental Health Awareness Month report found that 59% of Americans have experienced concerns about either their own mental health or that of family and friends, a 9% percentage point increase since April 2020. Medtail can bring the help they need closer to their homes.
In this exclusive interview, McNulty discussed the philosophy behind CVS Health's mental healthcare services, including:
How putting mental health services in pharmacies can destigmatize mental wellness, get people talking about the issue and help people realize when they need assistance, even if they may not have otherwise recognized the problem;
Why the combination of both telemedicine and in-person services can enhance each other to lead to better outcomes for patients, especially when an emphasis is placed on reducing the friction of finding healthcare; and
How retailers can expect to benefit from offering their employees and their families strong mental health benefits, with increased loyalty and even improvements to the bottom line.
RTP: How is CVS Health utilizing its Minute Clinics to help destigmatize mental wellness care while integrating directly into the community?
McNulty: We want to remove barriers for people and remove the stigma for addressing mental health and mental wellbeing. We need to meet people where they're at, both in their communities and their personal journeys as well.
Any MinuteClinic will give you information on your own mental wellbeing and the services we have available. You might be going into a MinuteClinic because you think you have an ear infection, and our nurse practitioner is going to ask you a couple of questions about your mental health. If you answer those questions in a way that would indicate you're experiencing something like depression, they're going to ask you a few more questions, and they're going to tell you, 'You know what, here's what we're noticing. Can I ask you a few more questions?'
So we're really making it easy for people to talk about their mental health, to get care for their mental health and wellbeing and to be seen right there in their community. That is so important because the mental health care system was built in the 1800s.
There's a lot of stigma around what it means to take care of your mental health, and so we're trying to normalize that conversation, whether it's in a MinuteClinic, through the services we offer virtually or the insurance we provide you.
RTP: The study found that mental health care is no longer as taboo as it was, but there are still improvements to be made. Can medtail help further "normalize" mental health concerns and make people more likely to reach out?
McNulty: There's probably not a single person over the last two-and-a-half years who hasn't experienced some kind of mental health disruption. Disruption is different than illness. Think of a disruption as added stress because of the pandemic — you've had worry, you've had grief, you've had loss. There's been a lot of sadness over this pandemic, and people didn't get to gather with the ones they loved. People didn't get to watch their children graduate, or they didn't get to go to college, or they experienced financial hardship.
One of the things that we continue to do is normalize this conversation. We do that as a company at large, and with our own employees. We do it with all our care and services, as well as within our communities and our MinuteClinics. We are talking all the time about the importance of treating your mental health and wellbeing just like you would your physical health.
The next step is to remove the stigma that this is abnormal. Again, over the last two-and-a-half years everybody has had some kind of disruption, and if you haven't somebody you love has. But many people have had even more serious things. They've experienced depression or anxiety or an increase in substance use disorders. So it is really important that we're normalizing mental health. And we have to nurture and care for our mental health just as we would our physical health.
It's about sharing within our stores, on our digital assets, through our voices, the services that we have, and it's about working with our community partners to ensure that we're removing every barrier possible for people to ask for help. If we want people to ask for help, we need to ensure that they know that they don't have to do this alone. We're here as their partner.
RTP: The study also found that 53% of Americans believe that hearing about other people's challenges makes them more comfortable getting help. How does this impact the way retailers should reach out and let people know they can help?
McNulty: You'll see signage and materials in stores talking about mental health and wellbeing. You'll see us, whether it's through our concierge care or through the products we sell in-store and online, talking about the importance of mental health, sleep, nutrition and taking care of not only our physical health but our mental wellbeing too. If you're picking up a prescription in the pharmacy, our pharmacists are trusted medical partners and providers. They are going to also share information about the services and support CVS Health provides.
We're doing it in every space we can because that's how you remove the stigma. That's how you normalize this conversation around mental health. One of the questions I get asked all the time is, do people we want to get therapy or counseling services in a CVS store? I think people sometimes think we have a big neon sign that says 'Counseling Taking Place Here,' with a big arrow. That's not the case. We have consultation rooms, and you don't know what someone's been seen for. You normalize it by putting the care and services right in people's communities.
RTP: Americans think using digital tools to improve mental health (58%) and using telemedicine for therapy (63%) are helpful for their mental health. Can you list some available digital tools and how they can help patients?
McNulty: One thing we know is that the pandemic required us, as a healthcare community, to rethink how we provide care and support. Prior to the pandemic we served 1% of the population across CVS Health and Aetna with their mental health needs, like coaching, counseling and therapy via telemedicine. Through the pandemic and even now, that number is over 60% via telemedicine.
What we have found is offering telemedicine really helps remove some barriers people previously had to get the care and support they need. Maybe transportation has been an issue, or they just haven't wanted to take that first step. Or maybe they have time constraints or trouble getting childcare. By removing those barriers and offering telemedicine options, we've seen that it increases people's utilization of these virtual tools.
We've also seen that people don't want just telemedicine, they want a combination of in-person and virtual. We aim to match our capabilities to align with what people are comfortable with, wherever they are on their mental health journey.
RTP: Nearly three in four employed adults agree that employers should offer their employees resources and access to mental health services. What are some of the advantages companies can expect from offering these resources, especially given the tight job market?
McNulty: It's really important to have these conversations, because if you just think about the pandemic and what has happened, the value proposition between an employee and an employer has changed. Employees are asking for benefits that they find really effective and needed for not only them but their families, because everybody's mental health has been impacted through the pandemic.
Employers need to be meeting people where they're at, offering benefits and services that impact all their employees whether they're covered under their medical plan or not. For example, many employers offer an Employee Assistance Program (EAP), but most employees don't know that the EAP has changed. It's not something that you maybe use when you don't get along with your boss.
A really good EAP program offers support services for the things that get in life's way. Maybe you have immediate financial issues or you need help with finding daycare or transportation. A good EAP provides support to the employee's family.
If you think about what is important to people, it's not only them as the individual but their families too. An employer can offer a great employee assistance program, like we do with Resources for Living, that helps meet the needs of the family, removes barriers to access and helps people be the best they can be when they're at work, at home and in their communities. The value is absolutely beneficial for employers. In fact, with really strong EAPs, we see an $8 return on every $1 investment.