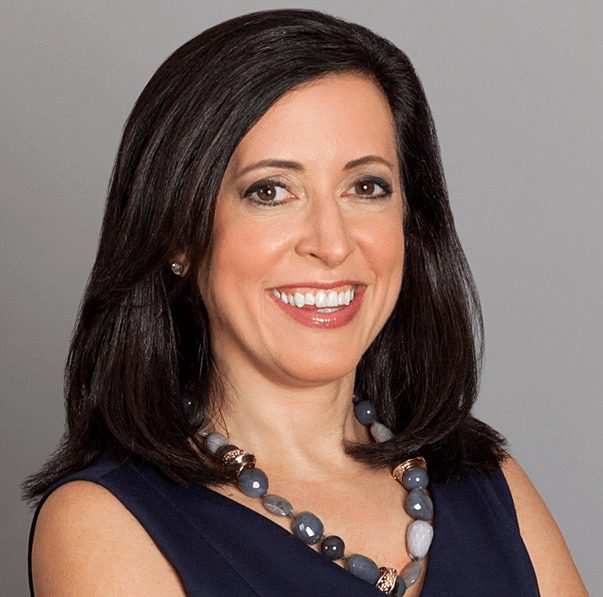 Retail on the high seas has its own unique requirements, but that doesn't mean landlubbers can't learn a trick or two from one of the most successful ocean-based retail companies. Celebrating its 60th anniversary in 2018, Starboard Cruise Services partners with cruise lines including Norwegian, Carnival, Royal Caribbean, Celebrity Cruises and Silversea, priding itself on delivering a "prestige retail" experience to cruise guests based on entertainment, storytelling and creating memories.
Already operating on more than 90 cruise ships worldwide, Starboard has added four new ships within the past year and is expected to add a fleet of four more in 2019. These additional ships add significant growth as modern mega-ships can offer 2X to 3X the amount of retail space, allowing Starboard to bring on top brands, according to Beth Neumann, CEO of Starboard Cruise Services.
In an exclusive Q&A with Retail TouchPoints, Neumann shares:
The importance of integrating events, entertainment and education with shopping;
The store associate's role as not only an information provider, but as a friend to the guest;
What traditional land-based retailers can learn from the Starboard experience; and
Why innovation teams must be on the cruise ships in order for retail strategies to work.
RTP: How do you go about selecting which brands are a fit for Starboard?
Beth Neumann: Starboard is owned by LVMH, so we have a network of individual sister companies around the world. I have found that this network is so open, I can call a CEO anywhere in the world and they will help me understand the local insights into the consumer and what's changing in the marketplace. It's the reason we have these incredible brand relationships.
What's funny is when I look at the history of Starboard brands on board — and that was one of the first things I focused on — that LVMH brands were not necessarily the first we partnered with. We bring on the brands that are right for the guest, whether it's LVMH-owned brands such as BVLGARI, Dior, Tag Heuer or Hublot. But we also work with Richemont brands, Tiffany & Co., Coach, Michael Kors and Kate Spade, all of which are bringing exceptional experiences to guests.
I remember bringing Tiffany execs on the Royal Caribbean "Anthem of the Seas" ship, and they saw how Starboard can deliver these experiences over the course of seven days. They realized you really can do "Breakfast at Tiffany's" and you can create an incredible "High Tea at Sea" experience with Tiffany Blue petit fours. You can tell a brand story, and connect with guests, so when they come back on land, they understand the brand in a deeper way. This connection is much harder to make on land to start.
RTP: The stores on Starboard ships are very experience-driven. How does the team integrate the experiences into the retail environment, both in the stores and throughout the cruise?
Neumann: On our Celebrity cruise line for example, the guests on board are typically very into deep learning experiences, and we're customizing the experiences for them. There are a good percentage of people onboard Celebrity ships who are passionate about Swiss timepieces. Swiss timepieces are a huge category for us — it's fine jewelry, and then Swiss timepieces. On a Celebrity ship, we will get 40 people to come to a half-hour seminar on the history of time, learning about the sundial, to the bell tower in the town square to the clock tower, and why pocket watches began. People walk away having had fun, because they were learning and have a passion for the timepieces.
We then schedule people over the course of many days for a special event where they actually learn what it takes to be a watchmaker. We show them how to take apart three pieces of a movement and then put it back together and get it working again. We love creating things that are unique to a specific cruise line and are ultimately right for that guests.
Our mantra for teams on board is, 'I am the reason guests come back again and again.' Maybe you learn how to buy a gift for a partner, tie a bowtie or mix a new drink, but we're also having fun with it, and that's part of the Carnival spirit.
As our guests look for merchandise that inspires them, we help them find something that's unique, special to them, and give them that one-on-one service. Ultimately when someone buys something, whether it's a fragrance or a logo shirt, a timepiece or a diamond, we love that when they go home, they look at their purchase and go 'That was so fun. I loved that vacation.' We're infusing joy into what they bought and creating this memory for them.
RTP: Can you describe the creative process behind building experiential in-store events that take place on these cruise lines?
Neumann: We really nailed down a filter of pillars in order for an experience in an environment to be right. It has to be fun and entertaining. We meanthat the shop has to feel that way, the experience has to feel that way, our people need to bring it, but you're going to learn something new.
You can't work on a cruise ship if you don't like people. I'm the luckiest retail executive in the world, because my people like people. It's genuine…we want our associates to be your in-the-know friend that people want to hang out with, because they know the best bar on the ship, they know the best shore excursion when they get to Honduras and they can show you the right time to go to the restaurant.
We work very closely with brands also on the experiences that work for them on land, because quite often these brands have VIP experiences or an event that they do every once in a while, but we can do that every voyage. We can do it multiple times in a voyage.
RTP: What can more traditional retailers learn from the strategies you've employed at Starboard?
Neumann: You're hearing this more in the news, but human touch matters, and high touch matters — but it has to be great. If I walked into a retail environment and I can tell that an employee isn't happy and doesn't like their job, isn't connecting with me or doesn't care, I'm going to go and order with the magic button online. Why would I spend my time in an unpleasant experience?
But when it's an exceptional experience, how you're spending time is enjoyable and joyful, and you're enjoying the person you're with, then the human touch matters. That all still matters to people. It's really about execution. The associate shouldn't just be here to meet the shopper in this moment, they're here to connect with them. The shopper should feel like they're talking to a friend they trust.
And of course, our formula's perspective that is applicable beyond cruise ships — it has to be fun. There has to be something new that your learning. Being treated better than you are usually treated. You walk away saying, 'I'm better off for that.'
We got an insight early on that many people on our ships found fine jewelry stores to be a home base where they wanted to hang out. The reason was they enjoyed the people in the stores, and they had fun with them.
RTP: What have been the biggest lessons you've learned since taking over as CEO of Starboard in December 2013?
Neumann: We need to be very close with the cruise line brand, and what their messages are, and how they think about their guests. We needed to sit with the Carnival team with this campaign, which is 'Shop Fun,' and ask how it is coming to life, what experiences they're providing and who their consumer is.
Our innovation team has to be on the ship with the rest of our teams to really hone the experience and make sure that it meets our standards of entertainment, discovery, social connection and this one-on-one hospitality. Concepts that we're sitting here thinking about in the office with a brand can sound amazing, but then once you get on the ship you'll say, 'This is actually going to be very hard to execute.'
You learn all these lessons just by watching how people act and what they're looking for in the moment. With Kate Spade, we had an event called 'Eat Cake For Breakfast.' The concept was 'Come down, 9 a.m., have cake and champagne with us. We'll take selfies, we'll have fun.' It didn't work, and we realized people aren't wanting to take selfies early in the morning, so let's do it at 6 pm instead when they're looking great for the night. The cool thing is since it happens every voyage, it's not a one-and-done process. You learn how to do it, you get the audience reaction and you get better.
It takes some time to get it right, and then we know what do to with the new formula and roll that out to more ships.
RTP: What concepts from your background in beauty and luxury have you applied to Starboard as CEO?
Neumann: In my past couple of career moves, I've been very focused on the power of relationship selling, the power of making an impact on someone's life. Avon was the last organization I worked at, and I learned that beauty is so powerful and can really change someone's life — getting a compliment is pure joy, and if you can help someone get that, you really are empowering them. Avon representatives tended to be people who wanted and needed to make money, so starting their own business changed their life. They were passionate about the brand and the business. Understanding relationship selling really helped me drive the concepts of this high touch experience and delivery.