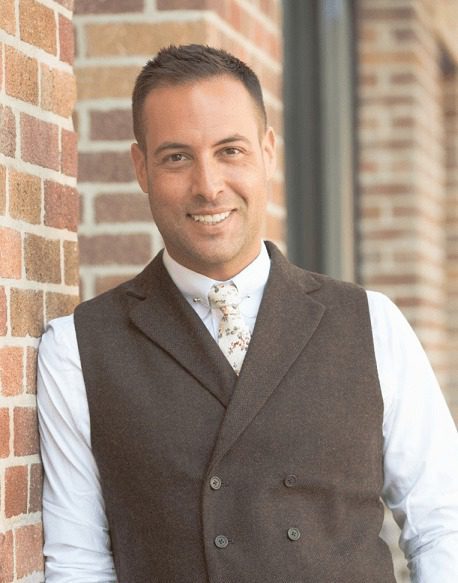 By 2022, the men's personal care market is expected to generate $166 billion globally, according to Allied Market Research. One company is seeking its share of this growing market by marrying the notions of premium grooming, retail and medical care all in one concept.
Barber Surgeons Guild (BSG), a luxury lifestyle brand for men's personal grooming products and services, recently expanded from Los Angeles with a 2,200 square-foot location in NYC's Soho that opened in November. The brand combines high-end barber shops and advanced medical grooming services, such as hair restoration, in a modern environment, and offers a luxury grooming product line including shampoo, conditioner, pomade and hair serum.
In an interview with Retail TouchPoints, BSG Co-Founder and CEO Ari Goldberg revealed the company's growth strategies, including:
Finding the white space between consumer products and medical experiences as a way to differentiate the business;
The importance of thinking as a consumer as opposed to a business owner when building a brand;
Winning the "database game" to approach existing and new audiences;
Creating an experiential retail environment that felt elevated and sophisticated to the shopper; and
Expansion goals, both within the Los Angeles location and in the new Soho location.
Retail TouchPoints (RTP): Men's grooming has seen significant digital growth in recent years. How do you feel like your product, services and overall brand have been able to stand out?
Ari Goldberg: A little background may help provide some context here, but my background is marketing and digital, and our last business, StyleCaster, which I was the founder and CEO of, was a large digital media, fashion and beauty business in the women's lifestyle space. P&G, L'Oréal and Unilever used to pay us millions of dollars per year to help them sell their beauty products.
Over time my thinking became, Why don't I do the same thing, but instead of selling someone else's products, why don't I sell my own? When I sold StyleCaster, I envisioned only working on products, services and businesses that I wanted as a consumer. I knew that men's grooming was taking off with Dollar Shave Club and Harry's, and even at that point, I knew the world wasn't going to need another e-Commerce/DTC brand with plenty of venture money being poured into it. It was quickly starting to become a red ocean like the mattress industry did.
I believed that there was a 'white space' right on the fringe of consumer and medical. Everyone is going after consumer, and no one is going after medical. The medical experience sucks. What if there was a retail experience that combined both of those, and combined products and services? I realized I wanted a business partner who was a doctor — I want medical scientific credibility behind this brand. I was introduced to my Co-Founder, Dr. Justin Rome, and the rest was history.
That led to our building our brand thesis out further: guys like me and you, we wash our hair every day, we get a haircut every couple weeks. Every month, men should probably consider PRP [platelet-rich plasma] injections and micro-needling to keep our hair healthy and strong, and every few years, we might need more advanced procedures like robotic hair restoration. As a consumer, I just wanted the highest quality product to put on my head so my hair doesn't fall out, alongside a doctor that I can trust that can show me services that are backed by scientific research.
It comes down to taking the consumer approach at every angle and us being the consumer, instead of the entrepreneur.
RTP: How have you managed to successfully build a business that appears to provide all the services of a barber shop (and even hair restoration) within a retail environment?
Goldberg: The blessing and curse of BSG is that it's a very complex business. The blessing is that it's a high barrier to entry — we believe we're well-protected from potential competitors. From a consumer perspective, I now think about business in terms of the audience — the database. I was with the head of the venture arm of Guthy-Renker (a digital marketing company) when I was starting BSG and he told me 'Don't fool yourself. Unilever didn't just buy Dollar Shave Club, they bought an email database with 3.2 million men. And those men buy other products that Unilever owns.'
Hearing someone of that caliber say that made me realize that this is a database game. This is an audience game. So when we approach a new business, we're always asking who the audience is we're going after, how do I build a relationship with them, and then from there, you're just trying to layer on more products and services to sell them.
When you look at a business from that angle, it becomes very interesting, because if you can serve a specific customer, you really have so many clear avenues in the future to expand into, because all I need to do is reach out to the best customer and ask, 'What do you need? Do you need a new face wash? What are the things in our grooming regimen that are bothering you?' We can come up with a solution to that problem and expand that product line because we already have that database.
RTP: Can you tell me about the retail/barbershops in LA and Soho, as far as their features, characteristics and store environments?
Goldberg: First, we wanted to create an old school, "gentleman's lounge" vibe, where sophisticated guys of any age or profession can have a place to go hang out and be in a trusted community. The truth of the matter is, for guys over 25, their hair is a concern. Two thirds of men are expected to experience some form of hair thinning or loss before the age of 35. Everyone I encounter is facing some thought about it.
We wanted to create an experiential retail environment that spoke to that, that was on-brand, that was cool — but felt elevated and sophisticated. At first glance, you just inherently know you're in a good environment.
The barber shop element was pretty easy to implement, even with having no experience in barber shops — you can buy more expensive fixtures to put together a nice location. The same goes for the retail environment, there's enough things to look at and get an inspiration for. It's really the juxtaposition with putting the clinical room in the same environment, which elevates the barber shop and retail experience, making it more scientific and medical. It makes the advanced medical grooming aspect more accessible. It's less of a taboo, stigma or fear around that. The idea of instilling and restoring confidence is such a big part of what we do.
RTP: Do you have any growth goals you can share, or potential expansion areas you're looking to bring BSG into?
Goldberg: We have aggressive goals, although as I get a little further in my career, I think I'm getting more pragmatic and rational. Alongside that, do we want to have 30 Barber Surgeons Guild locations all across the world? Of course. Who wouldn't want that? But in terms of our immediate focus and goals, it's continuing to ramp the Los Angeles location. We're doing great, and driving millions per year out of one location without being ramped up to its full potential.
It's about bringing the New York location up to speed as well. Even if New York does the same numbers as Los Angeles — we expect it to do more given the demographics, population density and market saturation — just on two physical locations and an e-Commerce business, you're looking at a big business, and from there it's about continuing to build the team.
RTP: How did the name 'Barber Surgeons Guild' come about in the first place?
Goldberg: During the medieval and Renaissance periods, there was a tradesman known as the barber surgeon and they were part of a guild. If you needed a haircut or a shave or if you were a soldier in the battlefield needing treatment by a medic, you were treated by a barber surgeon, because they were the only ones who knew how to use sharp instruments. Getting your arm amputated and getting a haircut were one and the same thing, you went to the same person.
Even the barber pole came about because barber surgeons would have white towels and there would be blood on them. They would hang them out to dry so people would know there was a barber surgeon nearby.
It's a fascinating story, and when you think about the retail and consumer experience, having the master barbers, bringing the products and service and working alongside the doctors and technicians, we really are the modern-day version of the barber surgeon.