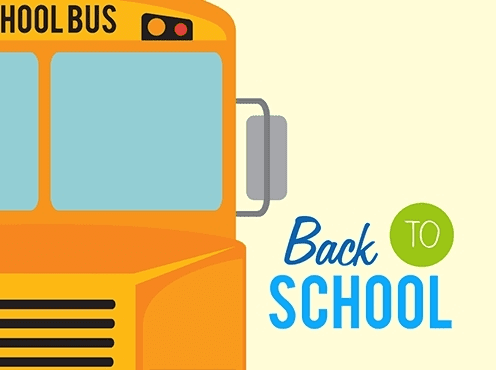 Even as shoppers had pledged to curb their back-to-school spending in 2015, this year's back-to-school shopping season turned out to be a positive one for retailers after all. In August 2015, retailers experienced a 4.7% year-over-year increase in in-store sales, according to research from ShopperTrak.
While shoppers were making fewer visits to stores, with these trips decreasing 2.7% during August, they concentrated their buying, leaving stores with more supplies in hand. Conversion rates increased 1.2% from 2014, while individual transaction sizes grew 2.4% during the same period.
Kevin Kearns, Chief Revenue Officer at ShopperTrak, attributes these trends to the growing digital influence in a shopping experience, particularly as consumers gain more of an understanding of the stores they want to shop in. Kearns pointed out that online browsing continues to be a major habit of these consumers as they begin their journey, citing PwC data indicating that 73% of consumers browse products online before even entering a store.
"In the past, you may have gone to five different stores to look for the items you want, and now you are narrowing your choice down to a couple and are more educated about each store" said Kearns. "The result is, you are visiting fewer stores in total, but you now have a higher propensity to make a purchase."
Given that brick-and-mortar retailers rely on in-store traffic, conversion rates and basket size to generate sales, retailers are tasked with gaining a more informed perspective on the consumer. This means leveraging digital channels such as online and mobile to keep consistent engagement with the customer at all points of the shopper experience.
"Brick-and-mortar retailers are trying to prepare themselves for when that motivated buyer shows up," Kearns said in an interview with Retail TouchPoints. "Even though shopper visits are trending down a bit, it's crucial for retailers to understand that fact so that when the shoppers are in store, they can align their staffing and execute on converting them and driving additional transactions."
Kearns also attributed the positive results to this year's positioning of Labor Day. In 2015, Labor Day landed on Sept. 7, almost one week later than the Sept. 1 date in 2014. With many school districts delaying their start dates, this year's calendar may have contributed to shoppers' spreading out their purchases over a longer period of time as retailers ran longer back-to-school promotions.
Since the season was longer, retailers sent out 9% more back-to-school related emails in 2015 than in 2014. Retailers are starting promotions earlier too, as 46% of back-to-school related emails were sent in June and July, compared to 32% during the same period in 2014.
Expect A 2.4% Increase In In-Store Sales Over The Holidays
With the back-to-school season in the rear view mirror, these retailers can now look forward to the holiday season, which is set to take shape in November. In fact, ShopperTrak is predicting a 2.4% increase in in-store sales for the shopping season running from Nov. 1 to Dec. 31.
With more retailers staying open on Thanksgiving Day, and Hanukkah occurring earlier in December 2015 than last year, ShopperTrak projects more early November sales. Year-long trends, such as high consumer sentiments, low unemployment rates and fuel prices, all also factor into the company's expectations for the holiday season.
"As holiday shopping occurs earlier, retailers will continue to have early promotional activities to pull sales forward," Kearns stated. "November is becoming very important to the retailer's holiday strategies, as opposed to when the focus used to be just on the period after Black Friday."
Click here to access the ShopperTrak video, titled: The Changing Retail Landscape.