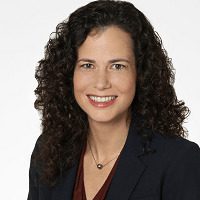 One of the more jaw-dropping retail statistics of the past few months is the more than 400% increase in Walmart shopping app downloads. Target and other big box stores experienced triple-digit jumps as well. 
Meanwhile, Amazon has had several pains to contend with. The pandemic has meant longer-than-usual delivery times, and they've moved back Amazon Prime Day to October. But with its June summer sale, it's clear that Amazon has no plans to sit on the sidelines. Retailers need to keep an eye on the mega-retailer and set their sites to making the most of Prime Day.
Prep Now
While everyone was watching Walmart and Target, Amazon grew by 29% in the U.S. in the first quarter of 2020.  Even more telling, Amazon Prime grew by 10% in Q1, which is considered a primary indicator of the company's long term success.  It's true that they had to delay a lot of non-essential shipments, but it appears that their shoppers are as loyal as ever, and that it didn't set them back nearly as much as it could have. They have plenty of room to offer great discounts, and will be more confident about their shipping guarantees as well.
After the summer sale, it will be time for retailers to regroup and determine what their best move should be in October, when the spotlight is on for early holiday shopping. Brands can use Amazon's June summer sale shopper data to help formulate their Prime Day strategy, such as better targeting and personalization based on comparison shopping habits, price sensitivity and search behavior.
Last year, a study noted that 68% of shoppers planned to comparison shop against Amazon on Prime Day. This year, bargains mean different things to different people. People need to make their dollars go farther in some cases, while others have pent-up savings from having stayed home for three months. People also have more time to comparison shop and have more practice. Millions of people who haven't shopped online before are now up to speed.
It will be important for retailers to do their research to understand where they can offer better discounts on key items and where they can differentiate from Amazon. Smaller retailers that specialize in certain items can package related items for new customers or offer benefits like free monogramming. Now is also the time to ensure that loyalty programs are ready to go, with easy data capture and signup and rich rewards for new members.
Build Up To Prime Day
Last year, RetailMeNot noted that more than 250 other retailers were planning sales during Prime Day to compete with Amazon. Some brands, like Target, lured more buyers with sales on items that were rarely discounted, as well as by offering exclusives. These are definitely best practices again this year for any retailer that plans to join in. However, with the added pressure of the looming holidays, retailers will need to throw even more power at their marketing strategy.
Retailers can gain more mileage with personalized offers — targeting certain discounts and certain items only to frequent shoppers, or shoppers that are loyal to certain brands, for example. Using past shopping history to segment consumers allows retailers to not only drive up overall conversion rates but also put the most important offers in front of customers to keep them coming back.
Leading up to Prime Day, retailers also can use messaging to create urgency, with elements like countdown timers and offers that expire at certain times, just like Amazon. Many retailers that have brick-and-mortar stores also can combine timely online discounts with curbside or (depending on the regional rules) in-store fulfillment. Many retailers find that BOPIS shoppers, for example, spend more in-store.
With so much more happening online now, retailers have many more assets and elements they can experiment with, to create a rich campaign leading up to the sales and to engage with customers after. Encouraging social sharing can create new marketing content that can be used in emails, for example. Working with influencers on tutorials can be combined with real-time sales.
Online shoppers are a different bunch than what retailers encountered last year. Now is the time to gather insights, and start or deepen relationships with them in order to be ready for the big event in September.
---
Gretchen Scheiman is Sr. Director of Marketing for Liveclicker, an advanced personalization platform that helps brands create timely, relevant, engaging moments that inspire action. She has over 15 years of experience in marketing management, building and leading high-performing teams on the client and agency sides. Scheiman specializes in methodical marketing funnel optimization and bringing an analytical perspective to how organizations can best use their resources and talent. Connect with her on LinkedIn.