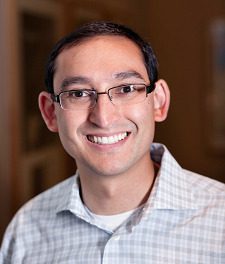 There's very good news ahead for physical retail, for one simple reason: shoppers cannot wait to return to stores. Just a few months ago, as soon as England's second lockdown ended, London's Regent Street was packed shoulder-to-shoulder with eager consumers. As long as the store offers them an experience they can't get online, shoppers are counting the days until they can come back to retail. Early economic evidence about the recovery of retail is truly exciting.
Still, a compelling in-store experience is a crucial part of the equation. If your retail strategy is just to make product available for people to pick up and take to your cash wrap, you'll likely still benefit from pent-up demand in the coming months, but you won't create the kind of lasting connections with your customers that will keep them coming back.
An in-store experience that delights your customers and inspires loyalty doesn't have to be complex or costly. Think of a favorite restaurant you enjoy going back to, or a retailer you've loved visiting for years — what draws you back is the feeling you get when you're there, the interaction with a salesperson or with the brand. It's about the people, the communal experience and the personal relationships.
But for too many retailers, those relationships are evaporating. With fewer clerks in stores and fewer courtesies that make customers feel special for coming in, retail risks becoming a sterile, museum-like experience.
Consider this simple test. Get out your smartphone and take pictures of your store's interior. Find angles that are the most flattering and that you believe represent your store in the best possible light. And make sure your camera is set to the black-and-white filter.
Now look at those photos and be honest. Does your store and merchandising look completely in keeping with a black-and-white aesthetic?
This one easy test will likely reveal some hard truths. If your current merchandising is fully in line with the heritage of merchandising that leads back to the 1950s, you are not competitive in attracting and engaging Gen-Z. We've steadily taken out the things that make our stores unique, and at some point, we have to reinvest in them. That doesn't mean a multi-million-dollar initiative — it can start with some very basic things.
Something simple can be an artfully designed interactive display focused on sparking conversation. If you have an online store, you already have the photography, descriptions and inventory data you need to curate a brand-driven — not commerce-driven — display that gives customers a reason to stop and dwell, interact with your products and your brand, and have a light conversation with a salesperson. With the right digital elements in-store, you can create moments of discovery that are experienced alongside another human being. This simple change injects motion, color and energy into the store and serves as the jumping-off point for exploring the environment.
This is not just digital signage — this is interactivity. The aim is to bring your brand to life for the customer, and to connect your brand to your customer's personal brand in a way that's only possible in live spaces. Shoppers want to feel that by leaving the sanctity of their browser and going to a space where someone cared enough to create an experience for them, they're not only interacting with your brand, but enhancing their own personal brand.
Where retail has a distinct advantage is its social nature. The Achilles' heel of online shopping is that it's a solitary, individual experience. There are countless ways to enhance the social experience in your stores, from offering exclusive after-hours events to introducing personal shopping services, or just reaching out to ask for shoppers' opinions on new items. None of those things requires a significant investment. Amplify physical retail's advantages with social, communal and dynamic experiences.
Those experiences are key to attracting the next generation of shoppers. Generation Z, those born between the mid-1990s and the early 2010s, hold great promise for the future of retail. They draw very little distinction between their online and offline lives, and they cannot wait to get back into stores. Experiences that combine compelling technology with social interaction are a perfect fit for their needs.
Because Gen Z spends so much time on a mobile device, making the phone an active companion in your store can be transformative for them. Any experience that activates the customer's mobile phone as she moves through the store, any cool thing that happens on her phone because she's there, will inspire her both to make a purchase and to spread the word about your brand. What's more, a group of friends can share those experiences, building gratitude and brand loyalty in a social environment.
To embrace and engage Gen Z shoppers, retailers should look to:
Build a Fan Base – leverage social tools and influencers to generate positive digital energy around your brand. Look at what Gucci is doing with Giphy avatars for inspiration.
Create Content Through Collaboration – user-generated content from within your store is gold. Create vignettes and shareable moments. Shoppers in your store should be the best advertisement for others to visit at that moment. Look to Starbucks for inspiration about how to grow a social media presence.
Lean into Technology – Digital reality is the trend that will hold in retail, with active usage of smartphones and handsets and the activation of multiple technologies to enthrall the digital natives. Look to Sephora to see what they are doing with their Virtual Artist.
Each of what is described above share common traits: they are active, communal, unexpected and fun. And because of this, they are both memorable and shareable. This is core to generating brand affinity and loyalty in retail.
The pandemic will end, and now is the time to prepare. Like the crowds packing London's Regent Street in December, shoppers can't wait to return to stores as restrictions ease. It's not going to be a slow ramp-up — it'll be more like a flip of a switch. People are ready to come back into stores, they're eager for the kinds of experiences they can't get online — and now is the time to ensure that you're ready to delight them, engage them and connect with them in a meaningful way as they return.
---
Andy Austin, President and Founder of The Industrious, is a retailer who also happens to have a technology background — as an executive director at AT&T stores nationwide, he led the retail rollout of the original iPhone — and if there's an opportunity to move the language of retail forward into the digital age, he's doing it. He loves taking the old-fashioned things that some people might overlook, and putting them together with emerging technology to build experiences that delight shoppers and brands alike.