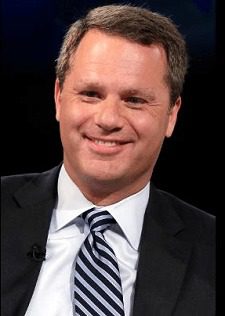 The headlines last week focused on Walmart raising its starting minimum wage to $11 per hour, adding benefits and offering a one-time bonus to employees. But the most important long-term investment in its people is the retailer's commitment to training, according to President and CEO Doug McMillon.
"We know what every retailer knows — that this is a people business," said McMillon, who was interviewed by National Retail Federation President Matthew Shay on Jan. 14 at the NRF Big Show in New York City. "What customers feel when they leave our stores determines how many times they will come back."
While McMillon acknowledged the growing importance of technology, he noted that ensuring the retailer's 2.3 million employees around the world are taken care of is equally vital to Walmart's ability to keep up with change.
"As we make investments in technology and automating many of the things we do, we want our people to go through that with us," said McMillon. "To achieve that, we have to support them first. That means taking care of the basics and the benefits, but we also want to demonstrate that we're creating an opportunity — that the ladder for someone to become a store manager, or to do my job someday, is intact."
Walmart has created approximately 200 "academies" in its stores, in spaces freed up by reduced inventories. "These are nice classrooms and we've included VR [virtual reality] technology in some, to teach our people different skills, such as how to adopt and use new technologies," said McMillon. "225,000 people have gone through these academies this year, and not only are these people staying longer, but the people that report to them are staying longer, so it's helping us with retention."
Building Up The E-Commerce Fundamentals
Walmart's 2016 acquisition of Jet.com was a recent turning point for the retailer. McMillon credits Marc Lore and his team for giving Walmart a leg up in creating a "big and strong" e-Commerce business. "It's a lot of work just to nail the fundamentals of e-Commerce," he noted.
As important as Jet.com's technology Smart Cart dynamic pricing technology has been, McMillon again pointed to people as critical to Walmart's e-Commerce success. Since the acquisition, online sales growth has been consistent, with a 50% increase in Q3 2017.
"Marc Lore is a merchant first, not a technologist, and we saw that he and the people at Jet.com were kindred spirits," said McMillon. "We built on that by giving them big jobs, leading all of our U.S. e-Commerce," and adding to the retailer's e-Commerce portfolio with its purchases of Shoes.com, Bonobos and ModCloth.
Operating In An Increasingly Transparent World
McMillon also is keenly aware that Walmart has been the object of criticism on a number of fronts, so he is interested in "the ability to use the scale of the company for good.
"If you assume the world will become increasingly transparent, you have to ask if people feel good about the decisions you're making — and these are tough decisions that are not always popular," McMillon noted. "We're looking at ways to make our supply chain better socially and environmentally, for example to combat greenhouse gases and remove toxins from products. That matters for a minority of our customer base — but it's a minority that will continue to grow and become increasingly important, so we want to be passing the transparency test with flying colors."
McMillon pointed to Walmart's goal of getting a gigaton of carbon out of its systems and moving toward 0% waste, and pointed to the accomplishment of removing 20 million metric tons of carbon during the last five years in cooperation with the retailer's suppliers.
The retailer's current stance toward sustainability really gained steam with Hurricane Katrina, he added. "We had a Labor Day weekend conference call in 2005 with [then-CEO Lee Scott] who said, This situation is really bad, it's not something we've ever seen, so we want you to unleash your teams. Whatever you can do, with people, products, or money, we'll worry about what it costs later. You saw helicopters landing in our parking lots and people administering CPR. That raised the question for us — What would it take for us to be that company all the time? That added fuel to the sustainability fire."
McMillon also credited an even earlier leader of the company, founder Sam Walton, with giving Walmart "a culture of change. Everything but our purpose and values is open to debate and change, because retail is about change. It's never boring. If you're bored right now, you're not paying attention."