Whether you celebrate St. Patrick driving the snakes out of Ireland and his inspirational shamrock-illustrated parables, enjoy drum and fife bands marching by in parades, or just like sucking back several pints of Guinness with your face painted an emerald hue, the day when "everyone is a little Irish" will soon be upon us.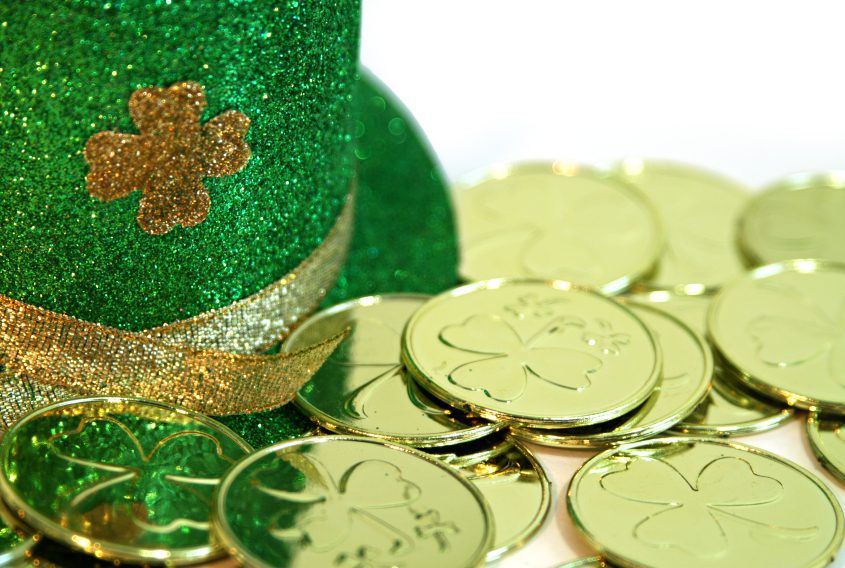 While the holiday doesn't reach the popularity of Valentine's Day in terms of gift-giving, for retailers across the country the wearing of the green comes along with the spending of the green for a late-winter infusion of cash.
According to NRF's annual St. Patrick's Day Spending Survey, conducted by Prosper, more than 125 million Americans plan to celebrate the Irish holiday and are expected to spend an average of $35.37 per person, down slightly from last year's $36.52. Total spending for the March 17 holiday is expected to reach $4.4 billion based on U.S. population of those 18 and older. Overall, the holiday is most popular among Millennials, with 73% celebrating, but those 25 to 34 years old will be the biggest spenders at an average of $42.58 per person.
"Retailers expect to see a nice boost in sales as consumers head to stores looking for apparel, decorations, food and beverages to help make their St. Patrick's Day celebrations special," said Matthew Shay, President and CEO of NRF in a statement. "With the winter holidays behind us and spring flowers starting to bloom, St. Patrick's Day provides a perfect opportunity for Americans to get together to celebrate with friends and family."
Corned Beef, Potatoes And Spending Some Cabbage On Groceries
For the first time, the survey queried consumers about where they will make their St. Patrick's Day purchases. The results revealed:
More than a third, 36.2%, plan to do so at a grocery store;
More than 31% plan to make a special dinner;
21.1% will attend a private party;
56.5% of those celebrating will purchase food and beverages; and
17.2% will buy candy.
More than 28% of those surveyed will spend their money at bars and restaurants. Last year, approximately 13 million pints of Guinness were consumed worldwide, on what is considered to be the calendar's fourth most popular drinking day — behind New Year's Eve, Christmas and the Fourth of July.
Erin Go Buy…Cheaply
According to the survey, more than 82% of consumers will wear green to show their Irish pride. 28% of consumers will buy apparel or accessories. More than 23% will buy decorations and 22.8% plan to decorate their homes or offices in an Irish theme. But where are they most likely to pick up these purchases? Discount stores, such as Kmart and various dollar stores look to take the biggest share of the St. Patrick's retail haul:
More than 30% will pass through a discount retailer's doors;
18% will opt for more expensive department store offerings;
Fewer than 8% of revelers will visit a drugstore;
Only 6.6% will shop online; and
A minuscule 1.1% will utilize a catalog for their St. Paddy's purchases.
This data indicates that most purchases are done on impulse, perhaps via last minute store visits, rather than the planned approach utilized for other holidays.
"St. Patrick's Day isn't a holiday for giving gifts, but it is a time for inexpensive and fun celebrations that make it easy for consumers of any age and on any budget to take part in the festivities," said Pam Goodfellow, Principal Analyst and Consumer Insights Director at Prosper Insights and Analytics, in a statement. "Whether they're heading to a parade, cooking an Irish meal or joining friends at a bar or restaurant, consumers will take the opportunity to get festive and celebrate."