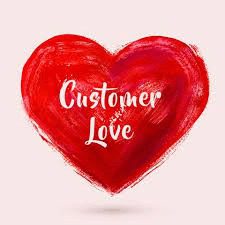 Retail today is all about getting the customer to fall in love with products and brands. In personal relationships and in retail, love is complicated and must be nurtured. In retail that means delivering unique and compelling experiences; personalized messaging and offers; and relevant marketing and communications — consistently across all channels.
When thinking about writing this article, I could not get this song out of my mind: "Love Will Keep Us Together," from 1975 by Captain and Tennille. Yes, I'm dating myself, but indulge me for a few minutes and listen to it. It pretty much lays out the strategy retailers should be thinking about as they are planning new customer strategies and technology implementations.
During the 2018 eTail East event in Boston this month, many conversations and presentations were focused on how to win the hearts and minds of consumers. Clicktale, which offers Experience Analytics solutions, is working with a cognitive psychologist to better understand customer behavior in the digital world. Liraz Margalit, PhD has conducted studies covering the "Mobile Mindset" triggered by smartphone use; "Stress Shopping," and "Emotions in the Digital World." She explained: "Emotions are a gateway to our memory" about a brand.
So how are retailers working to get consumers to fall in love with their brands? Here are some examples shared at eTail East:
Loyalty Is The 'Diamond Of The Ring' At Overstock.com
Discussing the evolution of consumer loyalty, Maquel Shaw, Chief of Staff, Marketing at Overstock.com referenced the progression of a relationship from the first date to the engagement:
Friend referral = product awareness
Successful first date = first purchase
Social media sharing = initial loyalty
Changing Facebook relationship status = repeat purchase
Engagement = long-term loyalty
"When thinking about loyalty, Overstock.com is focused on making sure customers are happy and ensuring their safe shopping journey," Shaw said.
But Overstock did stumble along the way, damaging the consumer relationship by not keeping up with the competition when Amazon Prime arrived on the scene in 2005. In 2010, in response the company lowered its Club O loyalty club price and changed an up-front discount to a reward after purchase to motivate repeat purchases.
There have been other stumbles along the way, but Shaw and his team continue to work on the relationship: "We learn from wins and failures," he noted. "When you ask for loyalty you must give it in return."
Brookstone And Betabrand Focus On Customer Lifetime Value
During a panel moderated by Yoav Susz, VP of Revenue for Optimove, retailers at different ends of the industry spectrum shared their insights on the best ways to acquire and retain customers, and achieve improved Customer Lifetime Value (CLV).
"We are looking at purchase behavior over time," noted Caroline Culbertson, Director of Marketing at Betabrand, a retailer selling clothing selected by crowdfunding. "Right now we're focusing the majority of marketing dollars on acquisition." To achieve results, Betabrand relies on its core values: "People who engage with crowdsourcing and crowdfunding have 35% more CLV than consumers who are just buying the products."
Brookstone is working to improve conversations and engagement with customers by improving channel integration, noted Howard Blumenthal, VP of e-Commerce: "It is most important to get people to use more than one channel to improve CLV," he explained. Additionally, in the midst of a bankruptcy, the retailer is refocusing on its airport stores, while shuttering more than 100 mall stores. Blumenthal explained that Brookstone is working to enable shoppers to buy at one airport and pick up at another (potentially when they land at their destination).
Tractor Supply Implements CARE Program To Improve Customer Relationships
"We are very focused on customer needs," said Letitia Webster, Vice President of Omnichannel at Tractor Supply. The 1,700-store chain implemented its CARE program to better serve customers:
C = Customer understanding and insights;
A = Architect for the enterprise;
R = Repeatedly test and learn; and
E = Expand the implementation.
A new program that is addressing CARE is Buy Online/Pick Up In-Store (BOPIS). "Over 60% of online shoppers said they had picked up an order in the store during the past year," Webster noted.
One of the key elements of Tractor Supply's BOPIS program is giving the stores credit for the BOPIS orders. "They are store sales, not e-Commerce orders," explained Webster. "That has driven some of the success we have seen." Stores also get credit for returns in-store, she added.
BOPIS also has delivered a 20% uptick in in-store sales when customers come in to pick up their orders.
New Balance Builds Personalized Experiences And Products
Moving from a wholesaler to a direct-to-consumer brand has been a challenge for New Balance. "Interaction with the consumer is still somewhat new to us," said Mary Halliday, Director of Global Consumer Experience Strategy and Solutions, "but I've tried to instill within the company that we need to think about the consumer experience the same way we think about the focus on our shoes."
In one example, the company had developed a customized shoe experience, but it took 16 steps to configure a shoe, which was a problem for shoppers using mobile devices. Also, New Balance initially offered the shoe customization on tablets in-store, but "we pulled that back," said Halliday. "It was not a great in-store customer experience."
Moving forward, New Balance is looking to Artificial Intelligence (AI) to help drive better personalized experiences. "We are looking at innovation in the context of what the business is trying to accomplish," Halliday noted. For example, New Balance is working to answer the question: "How can AI replicate the one-on-one conversation with a customer service rep? Can a voice experience deal with different types of consumers?"