More than 32,000 retail executives trekked through the blistering cold to attend the National Retail Federation's annual BIG Show in New York City.
Despite the harsh winter weather, morale was incredibly positive and the entire Javits Center was buzzing with activity. The Retail TouchPoints team was at the center of the action, attending sessions, and discussing trends and best practices for 2015.
This NRF follow-up report includes four sections:
Additional news briefs are available via the #NRF15 news hub.
---
Editorial Perspectives
---
It's Time To Be Disruptive!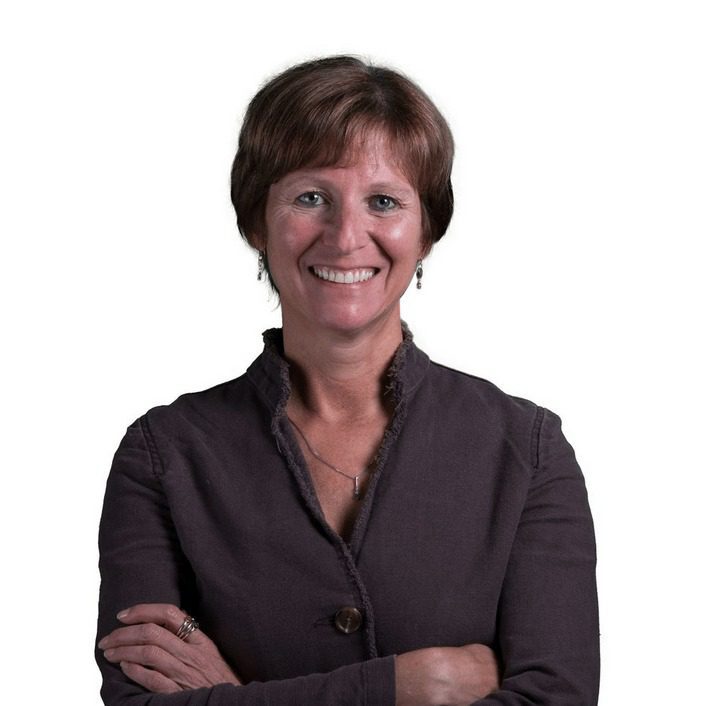 By Debbie Hauss, Editor-in-Chief
My takeaways from the 2015 NRF BIG Show indicate that 2015 will be a year when retailers shake things up within their organizations and among their shopper population. With an economic recovery as the backbone, the retail industry is poised to innovate and transform in order to deliver the omnichannel experience today's shoppers expect and demand.
Along with their solution provider partners, retailers will be focusing on improving business processes and the overall customer experience from the beginning of the supply chain through the final purchase.
This process will be disruptive for many organizations, especially those entrenched in traditional business practices. In order to achieve omnichannel success, retailers must break down organizational silos and ensure that all stakeholders are accessing the same shopper data.
It will be important for these companies to define a leader to champion the omnichannel initiatives. Those leaders could carry a number of different titles, such as: Chief Customer Officer, Chief Innovation Officer, Chief Digital Officer, Chief Transformation Officer or Chief Omnichannel Officer.
Some retailers will be focusing on total transformation, while others will target innovative point solutions. Here are some recent highlights I heard about during my conversations at the show:
LoveSac has improved revenue by 50% after implementing the NetSuite commerce solutions in all 50 stores.
Kohl's and John Lewis are focusing on creating smarter stores with the help of Oracle Retail. Kohl's has implemented Oracle solutions throughout its 1,100 stores.
True Religion went live with Epicor's solutions in three countries in less than one year. Epicor also acquired both QuantiSense and ShopVisible in 2014.
Whole Foods is testing digital pricing with Panasonic in 50 stores in Texas.
Crate and Barrel is using Predictix Machine Learning to break down the data silos throughout the organization.
Fink's and London Jewelers are implementing a complete omnichannel solution with Raymark.
I am anticipating many more retail innovation and transformation success stories during an exciting year in retail!
An Inside Look At The Store Of The Future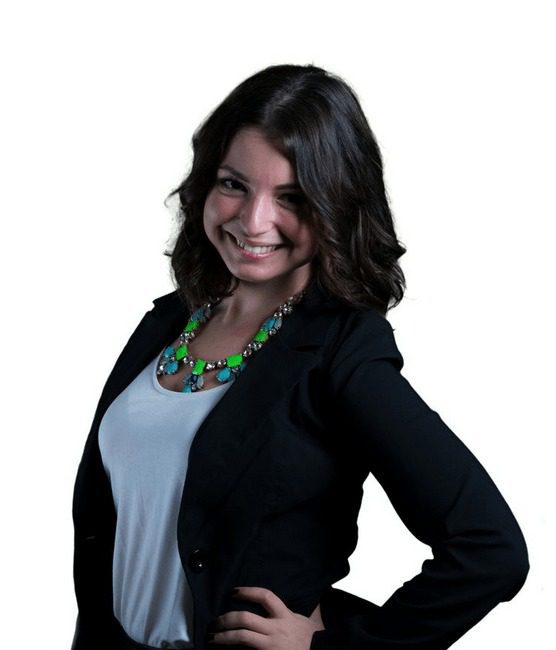 By Alicia Fiorletta, Senior Editor
I was very excited when Rebecca Minkoff unveiled her connected store in SoHo, New York City at the end of 2014. Apparently, a lot of retail executives also were excited about seeing the store of the future come to life. This excitement continued during this year's NRF BIG Show.
Putting Rebecca Minkoff's new store at the center of the discussion, executives dissected how mobile technology, digital displays, touch screens and RFID can work together to create more personalized, convenient and fun store experiences.
Take, for example, the typical fitting room experience. How many times have you gone into a fitting room, tried on a piece of clothing and realized that you needed the next size up? Did you open the door and holler to the associate that you needed a larger size, or did you sheepishly get dressed and find the size you wanted? If you're anything like me, you fall into the latter category.
But let's think about what the experience could be like if we integrate different types of technology.
Imagine I walk into the fitting room to try on a dress. When I walk in, the RFID tag on the dress "alerts" the room that I'm there. The lights immediately dim and I'm greeted by an interactive screen that allows me to sift through lookbooks and product recommendations.
Although I like the dress, it's a little snug. Instead of poking my head out of the room in a panic, I just tap the area of the screen that says "Call an associate." The closest associate receives an alert on her smartphone and promptly visits my room to see what I need. It's quick, seamless and hassle-free.
Once I get the dress in my correct size, I'm sold. I touch the button on the screen that says "check me out." And I can complete my purchase before I even leave the fitting room.
Rebecca Minkoff is one of very few implementations, but I think the enthusiasm surrounding these new store concepts will accelerate adoption. That means we'll never have to have a traumatic fitting room experience again!
Happy Employees, Happy Customers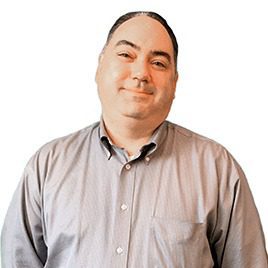 By Rob Fee, Managing Editor
Retailers know that happy, engaged associates offer higher levels of customer service. At the NRF BIG Show,Answers offered proof from a study it conducted during a presentation titled, Retail's Future: Where Customer Experience And Employee Engagement Converge.
Using its ForeSee solution, the company derived the numerical impact of employee engagement on customer satisfaction and found that shoppers are more satisfied when they are interacting with engaged employees.
Many of the companies I spoke with at the show offer solutions that create and enable highly engaged store teams.
Infor provides a solution that helps store managers sort through the piles of applications to find the candidates most likely to succeed. By analyzing 39 behavioral traits for job candidates, this cloud service produces a fit rating for the potential employee. Store managers who have used the tool found the right candidate for an open position in as little as three interviews. They also report that using it leads to reductions in employee turnover.
Some companies spoke about the importance of empowering employees. Workplace unveiled a solution that accomplishes this. Workplace Mobile is an application that provides employees access to their work schedules on the go. They also can use the app to provide availability updates to managers, swap shifts and bid for open shifts.
Theatro wants to improve store communications. The company offers a small device that acts as a computer and communicator to store staff. Upon logging in to the system and equipping an earpiece, associates hear the manager's daily message and can begin interacting with other store employees through the device. The device streamlines communication and fosters collaboration. For example, a new employee could call on a mentor at the press of a button — allowing that employee to ask questions without broadcasting to all. The company also is working with RetailNextto provide relevant analytics to store associates in real time.
In the end, though, it is all about the customer. The retailers that find the right mix of employees and technology stand to win the ultimate prize of increased customer engagement and loyalty.
Preparing For The Transition To EMV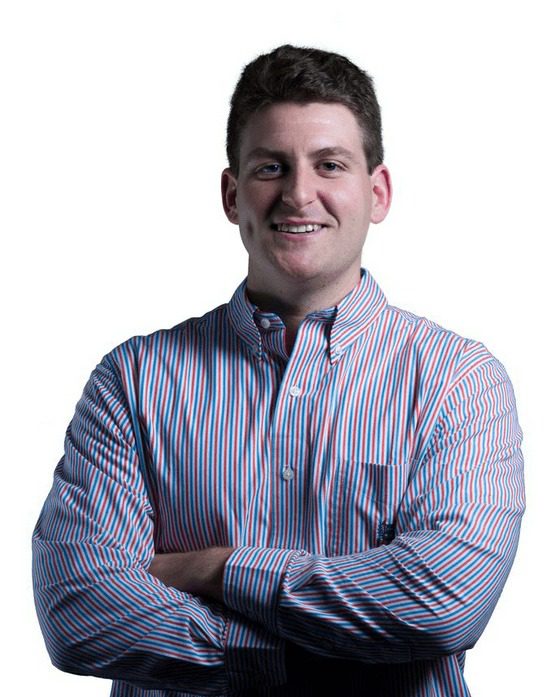 By Glenn Taylor, Associate Editor
With the widespread occurrence of data breaches throughout the retail industry in 2014, merchants and solution providers alike received a major reality check regarding the security levels of their POS systems and their data storage locations.
As the New Year strolls in, and with that yet another NRF BIG Show, these businesses are eager to get a leg up on the newest technologies available to keep their data safe. Of course, hanging over retailers' heads is the October 2015 EMV mandate, which has companies racing to find solutions so that they won't have to be burdened with the full liability in the unfortunate event of a breach.
During my trip to the conference, I noticed that the solution providers held a very positive attitude surrounding the transition. NCR, Panasonic, Zebra Technologies and ACI Worldwide are just a small sample of providers who have released solutions dedicated to a more secure environment for the cardholder.
The rise of mobile payment has certainly made this topic more relevant going into 2015, with new mobile wallet platforms surfacing to ensure that retail customer data stays in the cloud, far away from the retailer's database.
EMV is not the be-all and end-all solution to prevent fraud, as methods such as tokenization and end-to-end encryption are far more complete efforts that are slowly being adopted by key industry players. With that said, it is still a step in the right direction and it is a good sign that American companies are finally catching up to the rest of the world.
Hopefully, 2015 turns out to be a positive year for retailers as they work with payment providers and credit card issuers to minimize fraud risks.
---
Video Recaps
---
---
Session Overviews
---
Optimizing Omni-Channel: Lessons And Insights From Industry Leaders
"Omnichannel" has been a buzzword thrown around the retail industry and at the NRF BIG Show a lot in recent years, in fact so much that some execs tried to refrain from using the term this year.
However, the concept is so vital to improving the customer-retailer relationship that it remains a prominent goal for retailers to achieve in 2015.
During the 2015 BIG Show, Tom Cole, Partner at Kurt Salmon, focused on omnichannel as the moderator of a panel discussion titled: Optimizing Omni-Channel: Lessons And Insights From Industry Leaders.
Panelists included: Diane Ellis, President and CEO of The Limited; R.B. Harrison, Chief Omnichannel Officer at Macy's; and Brent Kirby, Chief Omnichannel Officer at Lowe's. Discussions centered around the definition of omnichannel; the industry-wide shift toward omnichannel; and the strategies taken to improve the customer experience.
Click here to access the full recap.
Omnichannel Commerce: Successfully Navigating The New Purchase Path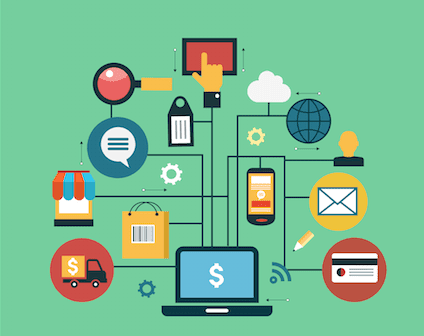 Various research studies have indicated that consumers who leverage several channels during the browsing and buying journey are more profitable for retailers. Executives from Cole Haan and Staples verified this hypothesis during a session at the 2015 NRF BIG Show.
"We've seen the economics at play, and we can verify that the customers who engage with us through our wholesale partners, in our stores and online are nearly twice as profitable," said Kyle Gallary, VP of Corporate Strategy and Digital Commerce at Cole Haan. "So we're thinking about how to bring commerce as well as our content and brand point-of-view to them across all these different channels as seamlessly as possible."
Titled Omnichannel Commerce: Successfully Navigating The New Purchase Path, the session delved into how Cole Haan and Staples have revised their organizations and ramped up their brand experiences to keep pace with omnichannel demands.
Click here to access the full recap.
Crowdsourcing For Dollars: Tap Your Customers To Improve Products, Merchandising And Sales
Julep
is a cosmetic brand and eTailer that stresses the importance of tapping customer feedback to drive optimized business practices.
"Imagine your customers as your employees; be honest and direct with them," advised Jane Park, CEO of Julep, during a session at the National Retail Federation's BIG Show. "Whether you're doing it on social media or alone with them in a room, you have to be open and vulnerable with your customers."
Julep's focus on innovation is driven by the brand's ongoing communication and collaboration with its shopper community. With a thriving e-Commerce business and distribution partnerships with Sephora and Nordstrom, Julep relies on online and in-person conversations with brand fans and followers to determine which products to sell.
Click here to access the full recap.
---
News Briefs
---
1010data Introduces Data Curation For Businesses
1010data, Inc., a Big Data Discovery platform has unveiled 1010data Facts, a family of datasets that curates data for businesses and allows them to blend it with their own information. As a result, brands and retailers will be able to improve overall decision-making without having to load, cleanse and manage data manually.
1010data Facts incorporates more than one trillion rows of:
Public data from government sources such as the Federal Reserve, the Bureau of Labor Statistics and the U.S. Census;
Third-party data from credit reporting agencies, property and loan information providers, and other sources; and
"Disruptive data," or proprietary data sourced by 1010data that includes U.S. and Canadian spending, e-Commerce sales and gas prices.
Avery Dennison Asks Retailers: 'Are You Ready For RFID?'
More than 50% of retailers are assessing, testing or adopting Radio Frequency Identification (RFID) on a global scale. RFID can help retailers improve inventory visibility and accuracy, and in turn, improve the customer experience.
During a panel discussion at the NRF BIG Show, Francisco Melo of Avery Dennison Retail Branding and Information Solutions (RBIS) joined several RFID experts, including: Pam Sweeney, SVP of Logistics Systems at Macy's; Joseph Granato, Director of Global Initiatives at lululemon athletica; and Dr. Bill Hardgrave, RFID expert and Dean of the Harbert College of Business at Auburn University.
During the Big !deas discussion, panelists covered the four key components of RFID-ready retail strategies, including: Visibility into in-store inventory accuracy; existence of robust stocking and replenishment programs; disciplined store operations; and a supportive and RFID-educated C- suite.
Boomerang Commerce Releases Price Perception Index
Boomerang Commerce, a provider of dynamic price optimization technology, has introduced the Price Perception Index for e-Commerce. The index was designed to measure and assess the ways retailers alter prices to compete more effectively and boost sales.
In the first Index report, Boomerang Commerce revealed that Amazon and Walmart are intensely competitive online. For example, Amazon undercuts Walmart's prices by 4% on the most popular products. Walmart, meanwhile, is matching Amazon's prices on 63% of its products.
To gather results, Boomerang Commerce analyzed 39,122 products on the Walmart web site and their exact match products on the Amazon web site on Jan. 5, 2015.
Checkpoint Systems Releases New RFID Labels
At the NRF BIG Show, Checkpoint Systems, a global supplier of merchandise availability solutions for the retail industry, has released new RFID labels that are certified for four apparel categories by ARC at the Auburn University RFID Lab. The new RFID labels have integrated UCODE 7 chips from NXP Semiconductors, and include read/write sensitivity for accurate counting and quicker encoding.
Checkpoint Systems also released new additions to its Counterpoint iD(CPiD)POS deactivation solution suite, which helps improve merchandise visibility and loss prevention for specialty apparel and department store retailers. Counterpoint-RFID (CPiD-RFID)andCounterpoint iD Dual (CPiD-Dual)for RFID and dual RF/RFID POS deactivation will help retailers integrate RFID processes with POS transactions. In doing so, retailers will be able to improve inventory accuracy and successfully deactivate labels on purchased merchandise.
Datalogic Partners With Digimarc To Speed Checkout
In order to help speed the retail store checkout process, Datalogic has enabled its Magellan™ 9800i multi-plane imaging scanner to detect and process Digimarc Barcodes. The collaboration is designed to increase efficiencies for a number of business processes, including: Inventory control, line busting, price checking and shelf replenishment.
"We work closely with retailers worldwide and understand that they are looking to maximize efficiency throughout their enterprise and see digital watermark technology as a way to make that happen," said Bill Parnell, CEO of Datalogic ADC.
In total, Datalogic has added Digimarc Barcoding features to the following hardware products: Datalogic Memor™ X3 mobile computer, PowerScan™ PM9500 industrial scanner, and the Joya™ X2 self-shopping device.
Everage Automates Delivery Of Online Shopping History
With the introduction of Evergage SmartHistory, an automated shopping companion, Evergage is providing quick access to previously viewed product pages, prioritized based on previous online engagement. The new solution is an add-on module available to companies using Evergage Promote, a cloud-based web personalization solution.
"SmartHistory displays each visitor's personal shopping history while they are live on the site, offering them great convenience, time savings and value, and giving them a compelling reason to keep coming back," explained Karl Wirth, Co-Founder and CEO of Evergage.
To help remind shoppers of the products they previously viewed, the SmartHistory "smart bar" sorts the shopper's history based on an engagement scoring algorithm. To calculate the shopper's true interest level in a product, the algorithm incorporates time spent reviewing product details or viewing images on each page.
Retailers currently using Evergage solutions include FSAStore.com, Rue La La and Publishers Clearing House.
Honeywell Unveils New Suite Of Scanners
In an effort to improve speed of checkout, Honeywell introduced the Voyager scanners at the 2015 NRF BIG Show. The new solution set includes a battery-free wireless product; the compact Pocket 2D Bluetooth scanner; and upgradable scanners that can enable PDF and 2D barcode reading.
Also at the NRF booth, Honeywell highlighted its other retail products, including an in-store voice workflow solution, which runs on the company's mobile platform. Honeywell's mobile platform supports both the Microsoft Windows Embedded 8.1 and Android 5.0 operating systems.
KWI Joins The Apply Pay Fray
KWI, a cloud solutions provider, announced the integration of Apply Pay with its Cloud 9 Mobile POS platform. The solution includes the VeriFone PAYware Mobile e315 and e335 sleds and supports EMV.
Apple users can implement the Cloud 9 platform on a variety of devices, including the iPad, iPad Mini or iPod Touch.
The Cloud 9 platform offers a range of capabilities, including: Multiple payment tenders, omnichannel fulfillment solutions, cash management options, employee and staffing solutions, real-time inventory, clienteling and complete customer management.
To date, more than 60 specialty retailers are using the KWI Cloud 9 Mobile platform.
LoyaltyOne And Walgreens Execs Delve Into Loyalty Strategies
During the NRF BIG Show, Caroline Papadatos, SVP of International, Corporate Marketing, Research and Development for LoyaltyOne, and David Zychinski, Senior Manager of Loyalty Strategy and Insights at Walgreens, held a session titled: Motivating Behavioral Change With A Loyalty Strategy.
The presentation underscored the effectiveness of a multi-dimensional loyalty strategy by zeroing in on three core pillars: Technology, personalization and value. Additionally, the session honed in on how Walgreens helped millions of customers become proactive about their health with the launch of the "Get, Stay and Live Well" loyalty platform.
"What Walgreens and other retailers are finding is that offering good products, competitive prices and efficient service have become table stakes," Papadatos said.
"With customers now demanding personalization and relevant experiences, Walgreens' Balance Rewards platform is a best-in-class example of applying customer information to transform experiences. Loyalty is merely not a card or a strategy, it is the net result of all the efforts a retailer puts into customer engagement. An engaged customer is a loyal one."
Merchant Warehouse Rebrands As Cayan
Merchant Warehouse, a provider of payment technologies and processing solutions, unveiled its new name, Cayan, at the NRF BIG Show. The new brand entity reflects the company's vision and commitment to continued innovation in the future, according to a company press release.
On the EXPO hall floor, the company also showed Cayan Genius, a customer engagement platform designed to evolve and scale for growth by enabling businesses to add new payment types, gift card programs and loyalty solutions without disrupting existing POS systems.
"As we built Genius, we began to realize we needed a name that better communicated our bold vision," said Henry Helgeson, CEO of Cayan. "So, we engaged our employees, customers and partners to help us understand what our brand stands for today and how it can evolve in the future. In the end, Cayan stood out as a unique name that perfectly captured our spirit of innovation and drive."
In other news, Cayan announced the addition of Ben Saren as SVP of Marketing. In his new role, Saren will lead the development and execution of Cayan's corporate, digital and product marketing strategies.
GPT Group Installs NanoLumens Display In Melbourne Central Shopping Complex
NanoLumens, a manufacturer and marketer of indoor LED visual display solutions, has installed its largest double-sided NanoSlim LED portrait sized display in the atrium of Melbourne Central, a mall owned and operated by The GPT Group.
The installation of this 6.7-meter visual display is the culmination of a multi-year collaboration between NanoLumens, Digital Place Solutions and GPT Group Divisional Director John Rankin, who was looking to create an advertising channel that would reach the thousands of people who pass through the area every day.
"To stand out in an environment like this, the display has to be extremely bright and sharp in terms of image resolution," said Rankin. "The images themselves have to be presented in a seamless way that doesn't detract from the marketer's message. A key ingredient was sourcing a lightweight display solution considering the glass atrium construction and NanoLumens was ideal for this purpose."
OneView Commerce Introduces Fitting Room App, Digital Store Platform
OneView Commerce, a provider of digital solutions for the physical store, has released I Got It!, an interactive touchscreen application designed to empower customers to shop from the fitting room.
With the solution, shoppers can communicate with sales staff, browse styles, receive product recommendations, request merchandise, browse online and in-store products, add items to their basket and request check out all from a tablet in the fitting room.
"According to industry statistics, people who use a fitting room and have timely help from a salesperson buy nearly four times more product than those who don't," said Linda Palanza, COO at OneView Commerce. "Yet 97% of customers re-dress and leave the store due to not having the correct size or color available in the room, making fitting room service a critical hurdle to maximizing conversion."
I Got It! is powered by the newly unveiled OneView Commerce Digital Store Platform, and is fully integrated with OneView commerce partner hybris.
Orchard Brands Takes Brands Global With Borderfree
Orchard Brands, an apparel and home products retailer for baby boomers and senior citizens, has partnered with international cross-border e-Commerce solution provider Borderfree. With the partnership, Orchard Brands can grant consumers worldwide access to its 13 brands.
The Borderfree global e-Commerce platform will enable foreign shoppers to access the same brands as their American counterparts. However, all pricing will be tailored in the shopper's local currency, creating a convenient checkout experience across all Orchard Brands sites.
Brands that utilize the Borderfree service include: Appleseed's, Bedford Fair, Blair, Draper's & Damon's, Gold Violin, LinenSource, Norm Thompson, Old Pueblo Traders, Sahalie, Solutions, The Tog Shop, Willow Ridge and WinterSilks.
OrderDynamics Helps Retailers Boost Profit By 21%
OrderDynamics reported that its retail customers experience an average profit increase of 21% year-over-year when using the Dynamic Action decision intelligence application.
Numerous retail clients have used Dynamic Action for their omnichannel operations, including Brooks Brothers, Grainger, Men's Wearhouse, Neiman Marcus, Sur la Table and T.M. Lewin.
Dynamic Action has unveiled new functionality that incorporates Big Data across all online and offline channels to provide recommended actions for products, customers, channels and marketing. Gartner has defined this technology as "prescriptive analytics."
In December 2014, independent analyst firm Frost & Sullivan recognized OrderDynamics with the 2014 Frost & Sullivan Award For Technology Innovation For Big Data Analytics in Retail.
Panasonic Expands Retail Solution Product Line
Panasonic unveiled numerous new solutions at NRF, including: The Toughpad FZ-R1, the Powershelf Shelving Solution, the Stingray III, FacePro Facial Search and Recognition System and the ULTRA 360 panoramic dome cameras.
The Toughpad FZ-R1 is a seven-inch all-in-one mPOS tablet running Windows 8.1 that is designed to meet customer expectations while providing secure transaction capabilities. With its integrated EMV reader with PIN pad, mag stripe reader and NFC compatibilities, the Intel-based Toughpad FZ-R1 can handle all forms of electronic payment, giving retailers and their customers confidence that financial data is secure.
The Powershelf brings the online and mobile shopping experience to the physical world by combining electronic shelf labels (ESLs) with a suite of applications that can help brands and retailers drive consumer engagement and loyalty. Powershelf combines battery-free, wirelessly powered electronic shelf labels (ESLs) with a built-in, beacon activated advertising capability, inventory and price management software and out-of-stock sensor technology. The solution can be installed on existing shelving units, delivering maximum value for retailers with minimum investment.
The Stingray III is an enterprise-grade POS device featuring an all-in-one, modular design, and is compatible with a variety of Microsoft Windows operating systems. The solution's design features interchangeable touchscreens with unlimited mounting options. The Stingray III also is compatible with existing Panasonic POS cabling and peripherals.
Pricer Enhances Its Intelligent Store Platform
At this year's NRF BIG Show, Pricer presented new enhancements to its intelligent store platform that enable critical in-store solutions, such as planogram compliance and order preparation for Click & Collect. The added functionality to the Pricer platform includes in-store positioning of products and customers, real-time information at the shelf edge and SmartFlash, a wireless tag feature that draws attention to specific products.
Pricer also announced that the new platform already drives the mobile retail application for a number of large retailers. Shoppers are guided throughout the store through the platform's indoor navigation as they complete their shopping lists, increasing customer satisfaction and loyalty.
Qubell Adds Self-Service Test Environments For Big Data Applications
Qubell announced the availability of Qubell for Hadoop Developers. The solution allows Hadoop developers to add cloud-based test environments for on-demand big data analytics projects and is designed to provide on-demand access to test clusters for data scientists.
Qubell for Hadoop Developers is built on an open platform that enables users to manage traditional and big data analytics in one unified system. It combines pre-loaded and configured Hadoop tools with the ability to add application components or customize workflows. The solution integrates with Qubell's application delivery and management platform, which supports self-service test environments, continuous delivery, continuous live updates and visibility of configuration changes.
ShopKeep Launches Mobile Reporting App
ShopKeep launched a new iOS mobile application, ShopKeep Pocket, at the NRF BIG Show. ShopKeep Pocket enables retailers to access business data in real-time through a mobile device. The app works in tandem with ShopKeep Register, the company's point of sale application.
The Pocket app provides information on daily sales numbers, day-over-day comparisons and key performance indicators, such as traffic numbers or hourly sales data. Merchants also can personalize the app's interface to suit specific business needs. ShopKeep Pocket is available for free in the iTunes App Store, though a ShopKeep account is required.
Smartrac Showcases Benefits Of RFID And NFC
At the NRF Big Show, SMARTRAC focused on its latest RFID and NFC products and provided insight into use cases with partners. One solution, offers product authentication and verification, in addition to counterfeit protection. The solution uses embedded SMARTRAC NFC tags, which can authenticate branded goods via a smartphone app at the time of purchase. The company points to four verticals where this solution provides positive impact: sports collectibles, sports merchandise, luxury goods and consumer goods.
Other demo areas included the global traceability of goods and bridging the digital and physical worlds.The company also focused on SMART COSMOS, a cloud-based platform that uses tag IDs to connect merchandise to digital.
Syphony Announces Mobile App For Space Solution Suite
Symphony EYC announced iCapture, a mobile app that uses image recognition technology to track implementation and compliance of assortments, item placement and promotional space. The app, which is part of the company's G.O.L.D. assortment and space solution suite can help retailers identify out-of-stocks and evaluate brand share of shelf. It also includes hyper-localized space aware assortment and customer relevant store optimization capabilities.
The company also announced that Heinen's Grocery Store plans to add G.O.L.D. ENGAGE Customer Analytics and Loyalty Management to its existing G.O.L.D. Unified Retail Platform. With the implementation, the grocer seeks to reduce campaign complexity, automate functions around campaign execution and assist customer segmentation and targeting efforts.
Unata Partners With HighJump For Click & Collect Platform
Unata and HighJump are partnering to offer a Click & Collect module aimed at grocers. The solution combines the Unata module's omnichannel capabilities with HighJump's in-store fulfillment software. Using this integrated solution, shoppers can place orders online at their favorite grocer with options to either pick up in-store or have their order delivered.
Unata's module integrates directly with HighJump's Retail Advantage solution, which was released at the NRF BIG show. This allows retailers to integrate e-Commerce systems with in-store processes to efficiently manage the selection and staging of orders.
"It's not enough anymore for retailers to offer simple in-store pick-up functionality," said Chris Bryson, CEO at Unata. "They need to make sure the customer experience is 1-to-1 and easy to use."
Wincor Nixdorf Updates Four Product Lines
Wincor Nixdorf announced updates to four product lines at the NRF BIG Show. The updates cover mobile POS, kiosk POS, cash management solutions and the company's TP.net software platform.
Wincor Nixdorf's BEETLE/moPOS is now available available in 8.3" or 10.1" tablets running either Windows 8.1 or Android 4.4 software. The POS solutions allow retailers to run their current Windows-based POS and Merchant Management applications.
Wincor Nixdorf also redesigned its W1000 Interactive Kiosk for retailers in the hospitality segment. The kiosk allows customers to order food and purchase suggested add-ons without interacting with wait staff.
The latest version of the company's Cash Management Office Solution enables retailers to create a closed loop between all points of sale and the cash office. Aimed at large retailers with many cash purchases, such as grocery, the solution provides real-time awareness of cash in-store and frees up employees from sorting and counting currency.
Finally, Wincor Nixdorf updated its TP.net software to now provide retailers connectivity for applications across each channel. The software features a new customer relationship management module that integrates social media touch points. It is designed to organize order processing, inventory availability checks and payments on any channel.