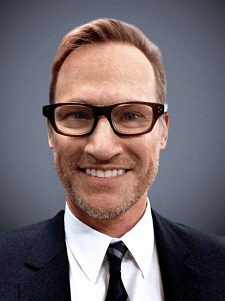 Those who want to blame Amazon for all of brick-and-mortar retail's troubles should actually look a bit further back in history, says John Gregory. He has a unique perspective, having worked in legacy retail for iconic brands including Macy's, Ann Taylor and Bloomingdales, then provided consulting services, and now is the VP Retail Head of Industry at Pandora Media.
During the time when Amazon was just a gleam in Jeff Bezos' eye, many retailers were making decisions that led directly to today's often uninspiring in-store environments. Growth that was measured primarily by how many new stores a chain could open led to overexpansion, at a time when long-term economic and demographic trends were changing consumers' shopping habits. The financial demands placed on public companies by Wall Street encouraged a commodity-oriented promotional mindset, and discouraged the kinds of product innovation and experimentation that could have kept shoppers coming back into stores even as the convenience of e-Commerce beckoned.
"It's funny to see the conversation turn to in-store experiences, creative merchandising and in-store visuals, because those are the things that made department stores shine 40 years ago," said Gregory, who will be speaking at Retail TouchPoints Live!, June 25-26 in Chicago. Along with Ed King and Laura Davis-Taylor of HighStreet Collective and Kathleen Joyce from Under Armour, Gregory will discuss The Retail Innovation Funnel: Uncover 7 Key Traits Of Successful In-Store Innovation. He provided Retail TouchPoints with a preview of his presentation, and a prescription for fostering better in-store innovation.
Retail TouchPoints (RTP): What elements go into good in-store innovation?
John Gregory: The best types of innovations are those that help the customer, but also facilitate better decision-making for the retailer. For example, one of the first big tech innovations of the last 20 years has been POS scanners at checkout, which allowed retailers to make the process more efficient and consumer-friendly. But it also enabled retailers to collect incredible amounts of information on individual customers, about shopping behaviors, purchase patterns and the types of merchandise bought, which then informed inventory control and creating different assortments for different stores in different parts of the country.
A more recent example is beacon technology, which was meant to help retailers communicate with consumers in stores, but that ran into a nuisance factor of customers being 'pinged' every 30 seconds. Now they are being used more as a research tool to track in-store behaviors, pathways, pause points, and the amount of time people spend in different parts of the store. Of course, the past 10 years has seen an explosion of new technology to facilitate interactive and personalized engagement with consumers during store visits.
RTP: Why is it so vital for today's retailers to focus on in-store innovation?
Gregory:The store environment has always been important, but today, particularly for legacy retailers, it provides one of the few means they have to differentiate themselves from the more commodity- and transaction-driven retailers. But I want to make clear that 'innovation' doesn't necessarily need to be tech-driven. There are a lot of service-oriented initiatives and things related to the culture of the store, such as someone greeting you at the door and directing you to what you're looking for. It can be the sensory elements that make up the environment itself, as well as visual merchandising — anything that lifts the retailer's brand message into the environment. For Pandora, building the sonic identity for a retail brand can play a big part in enhancing the shopping environment. Technology has its rightful place in developing these types of environments, but it doesn't mean it has to be loaded with interactive bells and whistles.
RTP: Where do you see today's in-store experiences as coming up short, and what are some of the reasons for that?
Gregory: When I started my retail career in the 1980s and 90s, retailers maintained growth by opening new stores and expanding their footprint. Unfortunately this was happening at the same time that the country's economy was waffling with inflation and instability, with heavy industry moving to other countries — all things that changed the shopping behaviors of the middle class. These things, along with demographic changes, fueled the rise of the discounters, and that was the beginning of the end for many legacy retailers. To keep up with the heavy discounters, retailers responded by becoming promotional to drive traffic, which impacted their margins. In the process, they were compelled to eliminate many product categories and exciting elements that made them special in order to remain profitable. The department store industry had all the experiences, events and engagement then that they are trying to bring back now.
While hindsight is 20/20, looking back now, retailers could have taken a stand and decided to focus on what they did best. Additionally, instead of opening stores across the land, that would have been a good time to edit their store footprint in a manner less disruptive than the forced store closings we see of late. Unfortunately, Wall Street played a part in those decisions. When department stores went from being family-owned to being public, it changed how they could make decisions. It was no longer possible to experiment, to make mistakes, to have a great year one year and a bad the next. That was a big change in the infrastructure of retail, and it created the environment we're living in right now.
Additionally, when I began my career the merchants were king; they brought the product into the store to drive the traffic. A lot of buyers had a very different approach to their open-to-buy, with as much as 25% of the budget set aside to go to Europe or new markets and bring back unseen merchandising ideas and consumer engagements to the local marketplace. There was always a stream of new things coming into the store. We've lost that freedom to be creative in merchandising, and that's an underlying issue for many retailers. Without a doubt, global accessibility of products via e-Commerce has changed the game but 85% of retail sales still happen in the store and making the best use of that advantage can be a game changer. Again, it's funny to see the conversation turn to in-store experiences, creative merchandising, and in-store visuals, because those are the things that made department stores shine 40 years ago.
RTP: How can retailers best harness innovation in their store environments?
Gregory: The opportunity that exists is to create the environment that's right for the brand, to pick and choose the things that will be most relevant to your brand. That could be engaging digital signage, interactive mirrors or kiosks that allow you to purchase things online for delivery to store or home, or it could also be as simple as the culture of the store and its service environment.
RTP: What kinds of operational challenges should retailers keep in mind when they look to scale up these types of innovations?
Gregory: For me, it all comes back to creative merchandising and the execution of an idea across a broader number of stores. For example, take the Story acquisition by Macy's. This brings something into the store that's unique and changes seasonally; it's exciting and it can help bring customers back on a regular basis. This is a great opportunity for Macy's and it will be interesting to see how they expand the concept to their fleet of stores without diluting the idea and remain authentic to the original idea behind it. Time will tell, but I commend them for at least experimenting with unique and engaging merchandising programs.
Additionally, silos in retail always have an impact on operations. From a historical perspective, legacy retail has been very siloed internally, very conservative, and in many cases unwilling to be more collaborative. But I think that's changing, and I see more and more retailers creating cross-functional environments and embracing omnichannel marketing. By the way, I see omnichannel as much more of an operational term, because it speaks to the infrastructure and ability to facilitate making all those channels 'speaking' together. It's what you do with the structural foundation of an omnichannel approach that makes the difference. It's how you create a symphony of integrated consumer engagement through mobile, web, store and now voice technology that will help elevate retail brands in a very competitive marketplace.