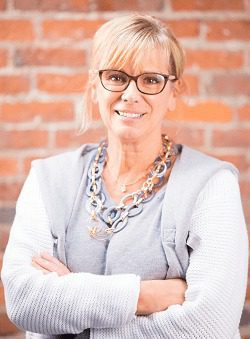 Is that shirt you're wearing bad for the environment?
In the broadest sense, it probably is. According to UN Climate Change, total greenhouse gas emissions from textile production — 1.2 billion tons annually — are more than those from international flights and maritime shipping combined. In early 2018, some estimates projected that the sector's emissions would rise by more than 60% by 2030.
Since then, climate activism and sustainability have continued to move from niche concern to mainstream issue. The retail industry — particularly its sourcing practices and supply chains — is beginning to catch up, and even lead. In August 2019, 32 companies, including some of the biggest names in luxury, activewear, fast fashion and retail, signed the G7 Fashion Pact, a broad-based coalition of private sector companies to help reduce global warming. Retail signatories included Gap, Nike, H&M Group, Zara parent company Inditex, Selfridges, Galeries Lafayette and Nordstrom.
To really make a difference, however, will require a holistic approach to the problem, according to Sue Welch, CEO, Bamboo Rose, a retail and supply chain services provider. That means everything from the sourcing decisions brands and retailers make to educating consumers that sustainable product and high quality aren't mutually exclusive.
Retail TouchPoints (RTP): Has there been a real mindset change from sustainability as a cost to sustainability as a potential benefit?
Sue Welch: Even as recently as four, five or six years ago, talk about sustainability was mostly lip service. That's changed and it's become a social movement. The industry has looked at this and embraced the idea of achieving savings while building better, healthier products. Some are seeing it translate into improved sales and better relationships with their customers.
We are working with customers that are using the Higg Index from the Sustainable Apparel Coalition, which is a tool to monitor their progress as far as building and delivering sustainable products. We've seen Higg Index ratings improve across all 250 companies that are part of the group. We're also seeing retailers like Nordstrom embrace sustainability with its Sustainable Style site.
RTP: What are some best practices for retailers to talk about their sustainability efforts?
Welch: Retailers can promote sustainability by educating their employees, so that if I go into a store, the associate will tell the story about a product or fabric. We're working with Kohl's and lululemon to be more creative and innovative about building a sustainable environment around fabric, which can encompass water usage at the plants and using hemp — not for smoking but for wearing.
We're also working with some customers to develop labels that tell the story of that particular item: It was designed by Jean, inspected by George, produced by Alice and traveled 14 days to get here. If they can capture all the data on one platform, [brands] can create these individual label stories. As consumers we want to know more, so I predict that the types of labels we put into clothing will change quite a bit in the future. We will be able to give transparency to consumers and perhaps let them see the Higg Index score for the item. That will make it more about education, and less about 'bragging' about your environmental efforts.
RTP: Is there a danger that these efforts will go by the wayside if the economy turns bad? Might retailers and suppliers say 'Sustainability is great, but I need to worry about my bottom line.'?
Welch: It's true that there may be some trade-offs with moving to sustainable practices, in terms of cost or the time it takes to do things. But these trade-offs are part of an evolution. Manufacturers are looking at everything — how they dye things, treat apparel, cut the fabric — and they are finding that they can take waste out of the production cycle, be a good social neighbor, deliver the right product and make money. Look at H&M with its Conscious Exclusive brand. They sell great fashion that's sustainable and do it very effectively, and for an average price of $10 per unit.
Once manufacturers assimilate new practices into their processes, the speed comes back. And sustainability can provide cost savings. In apparel manufacturing, about 15% of fabric ends up on the cutting floor. Cutting that down to 10% or 5% is a huge opportunity to save money. Sustainability is the driver, but change is the efficiency. I don't think it will go backwards, even in an economic downturn, because people have seen the benefits and cost reductions. At least I hope so.
RTP: In interviews with companies known for sustainability, their executives stress that the products they produce need to be high-quality, that people won't settle for something less just because it's good for the environment. Does that present a challenge for sustainability efforts?
Welch: I think we used to see more trade-offs perhaps seven or eight years ago, but the industry has become much more creative in how they're testing and looking at products and product quality. Additionally, people are changing their minds about being part of the 'disposable society'. Before if people bought an item for $10, they didn't care about throwing it away. Now they want to pass it on, recycle it or repair it. It used to be that if a zipper broke, I would throw the item out. Now I can find a place even in my small town to repair it. DSW has shoe repair in their stores, and H&M encourages people to bring in their used clothing, to see about breaking it down again and re-using the fabrics.
RTP: What should consumers do to move toward greater sustainability?
Welch: Consumers should continue to advocate, because it's really impacting how retailers and brands behave. And retailers should listen to their consumers. They don't have to do everything that they say, but you can hopefully meet their expectations. Let them know what you're doing, and educate consumers as to what the brand stands for. The overall goal is to leave the planet at least as good as it is now, and maybe even reverse some of the negative effects we've caused.