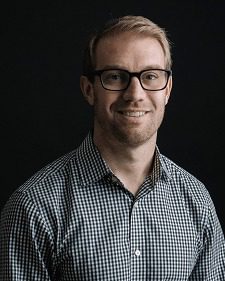 If any further proof of mobile's retail dominance was needed, consider that 50% of the sales at mattress and furniture retailer Resident take place on mobile devices. That high figure is partly the result of mobile's monopolization of Resident's online traffic, where it accounts for nearly 80% of the total.
Even though mattresses were once the ultimate in-store-only purchase, Eric Hutchinson, Co-Founder and Co-CEO of Resident, believes shoppers are increasingly willing to use mobile devices to buy them. Resident supports the move to mobile with strong individual brand identities for the company's products: "Our brands are very much middle American brands, and the people in middle America are on an adoption curve for new brands, and digital commerce, at a much faster rate than people think they are," said Hutchinson. "It's part of our goal to use best-in-class execution to build confidence throughout the user journey that supports making this type of more considered purchase on a mobile device."
In this exclusive Q&A, Hutchinson, who previously co-founded the Madison Reed hair care brand, also reveals:
• How Resident uses highly targeted digital marketing to support varied user journeys for each of the company's brands;
• Why brand identity today needs to stand for more than just the features and benefits of the product; and
• His goal to expand Resident's connection with its customers, moving from mattresses' long purchase cycle to serving customers' needs multiple times per year.
Retail TouchPoints (RTP): The mattress category has gotten quite crowded with new players in recent years. Why did Resident decide to make mattresses their debut product?
Eric Hutchinson: Your mattress is one of the first things you buy when you move into a home, and we want to be part of furnishing our customers' homes. But mattresses also are a purchase someone makes only every eight to 10 years, and purchase considerations are about one-half health, one-half comfort. Traditionally, people went into the process with very little information; there was a significant information asymmetry between the salespeople and the customers. But the digital ecosystem has meant a great democratization of information. Because that traditional industry model didn't support that consumer research component, we saw it as a massive opportunity to rethink the consumer journey.
Additionally, we're seeing that the consumer is more comfortable today with making a considered purchase online, which creates opportunities for companies that can create new branded experiences that are more in line with enhancing consumers' confidence around the decision.
RTP: What are some specific ways Resident builds customer confidence?
Hutchinson: One part is around analytics and our data platform. We recognize that a mattress is a considered purchase — it's not 'one-click-and-buy,' it's a user journey. With data and attribution models, we can figure out where to spend money to reach these consumers as they are researching their purchase.
Another element is around the category value proposition. We have four mattress brands, and each one stands for something very distinct. We launched with our memory foam brand Nectar; we also have Awara, an eco-friendly brand produced with natural and organic materials; our luxury hybrid brand DreamCloud; and Level Sleep as a therapeutic option. With all of our digital marketing, it helps to have a very clear value proposition to the consumer to help separate you from the noise.
That value proposition, by the way, includes more than just the features and benefits, like the different layers of the mattress and the materials used — although those are important to the consumer. There also are intangible elements like a home warranty, a sleep trial period, free shipping and return, because I think today that brands have to stand for something more than just the physical nature of the product itself.
The third element of the value proposition is price. We will never be the most expensive nor the cheapest within each category; our goal is to identify a price point that delivers value to the consumer.
RTP: Resident is known for using sophisticated analytics to target its marketing communications and advertising. How does that intersect with today's shopper journey?
Hutchinson: Our idea behind understanding the user journey is to use attribution and data to measure not just the value of an individual channel, but the value in a whole ecosystem. Ultimately we want to be channel-agnostic, because the channels of today won't be the same in five years. We constantly iterate where we deploy our marketing dollars, because we think platforms like Facebook and Instagram, and how you interact with those platforms, also continues to change.
Additionally, our brands are in 1,300 specialty sleep retailer stores, so we're dealing with both online and offline attribution. There are consumers who will research online and make their purchase offline; those that will engage first offline and then buy online; and also those that will go online, then offline, then online. Our challenge is to position the business not only within a digital ecosystem but also within the industry as a whole.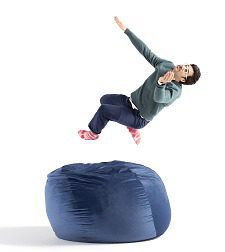 RTP: Resident recently expanded from mattresses into furniture with its Bundle brand. Were you at all concerned about moving into a category where other retailers have been having challenges with profitability and growth?
Hutchinson: We did spend a lot of time thinking about this so that we could understand how to grow sales outside the core mattress category. Maintaining focus can be a powerful thing in business, but we wanted to push to our next learning. It was clear from the data that we have a very engaged consumer, one who wants to engage with us for more than just a mattress purchase.
RTP: Where would you like to see Resident in a year's time?
Hutchinson: Within the core mattress category, I'd like to see us move from a 'digital leader' to an 'industry leader' position. For Resident as a consumer brand, I'd like it to move from an average order value (AOV) model to a lifetime value (LTV) model, by building a relationship with the consumer's household — connecting with you not just today, but serving your needs over the next five to 10 years as a brand that you come back to perhaps every other month.
RTP: What's your favorite part of your job?
Hutchinson: I love building organizations, and there are two parts of that. The people part involves dealing with the challenges of having a distributed workforce, and growing a team over multiple geographies.
The other part of it is managing the business growth of digitally native brands that are helping to disrupt categories. The ebb and flow of figuring out how you're going to grow a business and disrupt things for the positive are very inspiring on a daily basis. There are days when you feel like Hercules, and days where you feel humbled.