Uncertainty continues to reign supreme as Americans prepare to cast their ballots on Nov. 8, and while the victor in the upcoming presidential election may not necessarily affect the retail sector on the whole, doubt regarding the nation's future still has left consumers reconsidering how they will shop, and how much they will spend.
While only 20% of consumers say the election will impact their spending plans for the holidays, 43% say they are being more cautious with their spending, according to a survey from the National Retail Federation.
"We're seeing excessive negativity from both parties," said Ana Serafin Smith, Senior Director for Media Relations at NRF. "This polarization and lack of policy prescriptions have created an environment unlike recent presidential elections, and this is impacting the consumer psyche."
Average Spend Decreases For Holiday 2016, But Overall Projection Remains Same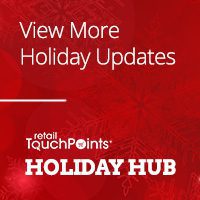 When it comes to individual purchasing habits, the election could be driving consumers to spend slightly less as caution ramps up. Consumers plan to spend an average of $935.58 during the 2016 holiday shopping season, down from 2015's record spending average of $952.58, according to NRF data.
Regardless of the election results, 87% of consumers could be convinced to spend an extra $25 this holiday season if tempted by a good sale or promotion, a "perfect" gift for themselves or others, or free shipping. Despite noting that consumers are projected to spend less on average, the NRF is sticking to its forecast for retail spending rising 3.6% in November and December 2016.
"All the other elements of what we're still predicting to be a healthy holiday season are already in place," Smith said in an interview with Retail TouchPoints. "The economy overall is in a really good place right now compared to what it was in the last presidential cycle. More consumers have jobs and wages are a little bit higher, so when we look at all of those factors, there is no reason why consumers shouldn't be spending, if not above and beyond the projected holiday forecast."
Smith noted that consumers often see more holiday advertisements by the time November rolls around, but with the two major presidential campaigns in a dead heat until the end, retailers aren't getting the airtime they would in a non-election year.
"It's not only national, but on the local and state levels as well," Smith said. "We're seeing that candidates are buying more TV and radio airtime." Not only are there fewer slots available for retail and brand advertising, but the onslaught of political ads raises the costs of mass market advertising.
It's possible that once the election is over, a clearer field for holiday advertising may begin to have a positive impact on retail sales.
Patagonia And Foot Locker Use Election To Promote Engagement
While capitalizing on an election through promotional purposes may have been more difficult this year given the highly polarized nature of the electorate, a few retailers have taken the day into their own hands to spin it as a positive.
Patagonia is taking part in a movement promoting companies to "Take Off Election Day" by doing just that— closing all its stores on Nov. 8. In a decision that closely parallels REI's closure on Black Friday, Patagonia decided to give all its employees a paid holiday on Election Day. While the move doesn't necessarily benefit Patagonia immediately from a sales standpoint, REI's success story in holiday 2015 illustrates that consumers may take notice if a brand puts together a noteworthy charitable campaign for employees, and then spend more in the long run.
Foot Locker even got in the action to hype up the election, indicating that it will gift a limited edition PINTRILL lifestyle pin to any voter that visits a store on Election Day and presents an "I Voted" sticker received at the polls.
As these brands have shown, creativity and careful messaging are going to take precedence up through Election Day, or potentially beyond if the result is not decisive. Retailers that can find ways to market their brands outside of traditional advertising methods should be able to capture consumers' attention right into Thanksgiving weekend.