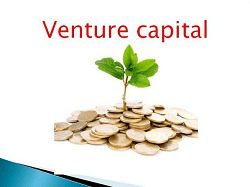 Significant venture capital (VC) investment in retail and its associated technologies traditionally has been the exception rather than the rule. In 2015, VCs invested just over $1 billion in retail and distribution, according to MoneyTree. While that figure represented an increase over 2014's $776.7 million, retail is still far from a VC favorite. By comparison, software attracted $23.6 billion in VC funds in 2015, with biotechnology nabbing $7.7 billion.
But there are signs that VCs' interest in the retail industry is on the rise, particularly as emerging technologies lower barriers to entry for new companies. One indication is the number of new forums designed to connect "idea people" with "money people," including:
• The Connected Commerce Accelerator, which will mentor 10 new businesses and showcase them at Westfield's Bespoke space in its San Francisco mall;
• An online "pitch" event sponsored by the Center for Advancing Retail Technology (CART), which will provide up-and-coming solution providers the opportunity to discuss their ideas with decision-makers from retailers including C&S, Albertsons, Lowes Foods and Unified Grocers;
• The recent Shoptalk conference that attracted more than 100 VCs to its inaugural program in May; and
• Unilever Foundry, which recently selected 50 data, social impact and retail innovation marketing technology startups.
New tools allow entrepreneurs to bypass VCs altogether and find other sources of investment. Crowdfunding platform Indiegogo now offers its InDemand platform, which allows users to continue to accept funding after their 30-day campaigns end. Entrepreneurs can leverage existing backers to further their reach and move into more advanced development stages, such as taking pre-orders and planning for product manufacturing. Indiegogo InDemand currently does more than $20 million in GMV [gross merchandise value] per quarter.
Do's And Don'ts For Startup Success
In general, VCs are increasingly on the lookout for investment opportunities. The 2015 Kauffman Index of Startup Activity rose in 2015, reversing a downward trend that began in 2010. The rise was the largest year-over-year increase for the past two decades. In 2015, the study's rate of new entrepreneurs figure in the U.S. increased approximately 10%, from 280 out of 100,000 adults in 2014 to 310 out of 100,000 in 2015. This rate of entrepreneurship translates into 530,000 new business owners each month during the year.
Zach Ware, Partner at VTF Capital, identified the key elements he looks for in a startup company, as well as conditions that raise "red flags" during a pitch meeting:
1. Do: Build Something That Addresses Back-End Retail Concerns
"We look for companies that are building something more than meets the eye," said Ware. "Combatant Gentlemen appears to be selling well-made men's suits, when in fact it's very much a supply chain technology company first. This is interesting to us because even if they get some type of product or styling element wrong, the deeper business of building the most efficient apparel supply chain technology in the world is still healthy."
2. Don't: Just Sell A New Product, Or Sell It A New Way
"I call these shopping apps: think Groupon and Gilt Groupe," said Ware. "They rise quickly and fall quickly because they don't actually do much more than find things to sell, and sell them in a unique package. It's like a brick-and-mortar retailer whose sole differentiator is its gift box."
3. Do: Hold Tightly To Your Beliefs, But Be Open To Data
"I'm a fan of the concept of strong convictions, weakly held," said Ware. "You should fight for what you believe to be right but also be constantly listening to data to inform your view. And when data proves your hypothesis wrong you should be open to adjusting."
4. Don't: Ignore Even The Smallest Details
A major red flag is "a founder who doesn't know every single element of her market," said Ware. "If you don't obsess over the unsexy details, you're not going to do well when business gets complicated."
5. Do: Go Into Retail Even Without Retail Experience
An outsider viewpoint can be valuable during a startup process, said Ware: "First principles thinking most often comes from outside the industry, simply because these people have no existing biases informing their view on how things are done. The counter to this point is that to move quickly in an industry, some insider knowledge is helpful, for example navigating protectionist barriers like regulatory challenges."
The opportunity for retail entrepreneurs to access venture capital is real, said Ware in an interview with Retail TouchPoints: "The past couple of years saw huge sums of money invested in companies solely to allow them to approach markets with negative gross margins. Huge venture investment allowed them to sell things for less than they cost to produce," he said. "Thanks to a realistic IPO market, this has finally subsided. Investment and company creation has by no means slowed, it's just become less flashy."
Changing VCs' Ideas About Retail Technology
Some of the VCs' traditional distaste for retail may be based on outdated ideas about the industry. "I used to work with a VC focusing on startups, and they hated retail, because there's a long sales cycle and retailers are remarkably risk-averse when it comes to technology," said Brian Kilcourse, Partner at RSR Research, in an interview with Retail TouchPoints.
Even so, both entrepreneurs and VCs were (and remain) attracted by the industry's multiplier factor. "The number of occurrences for a piece of technology in a retail environment can be measured in the hundreds, thousands or millions," said Kilcourse. "The reasoning goes that even if a company is off by 50%, the potential market is still a massive number."
Yet this multiplier factor can also be as dangerous as it is attractive. As an example, Kilcourse noted that many companies making Electronic Shelf Labels (ESLs) have fallen victim to looking at retail with rose-colored glasses. "The roadside is littered with the carcasses of dead companies that fell in love with the multiplier factor of ESLs. They saw the Total Available Market as having the potential to sell hundreds of millions of labels, so even if they got a small percentage it would be a bonanza," he said. "This ignored the many operational reasons retailers have not jumped on the ESL bandwagon, which still exist today. For some companies, the multiplier factor is like heroin to a junkie."