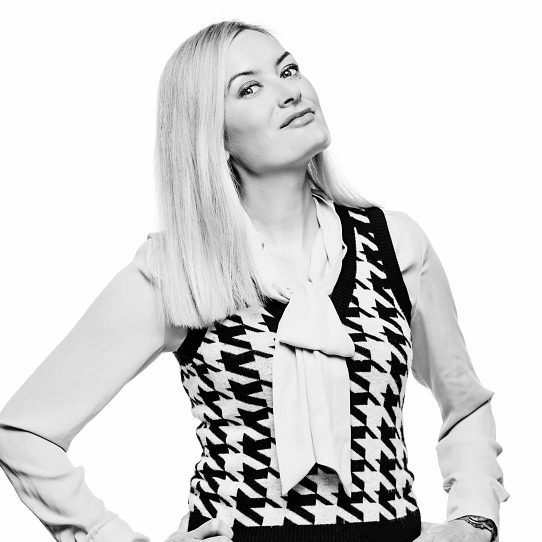 TechStyle Fashion Group, the parent company of fashion brands Fabletics, JustFab, ShoeDazzle and Fabkids, has deployed a unified cloud workforce management (WFM) platform from NICE for its global organization of 680 customer service agents. These agents deal with consumers' queries about returns, exchanges and billing questions.
Since deploying the solution, agents have:
Trimmed their answer speed from over one minute per call to 32 seconds per call;

Improved answer rates from 92% to 97%; and

Used NICE's Webstation, a single portal for WFM and performance data, to manage time off requests, vacation requests and shift bids.
"We are a membership program, so our primary call type is retention," said Shannon Nowell, Senior Manager of WFM Systems Optimization and Analytics at TechStyle in an interview with Retail TouchPoints. "We want to make sure the agent is supported so they can better support the member, and in turn improve loyalty to the program."
The solution integrates capabilities from customer contact center software provider inContact and allows TechStyle's international agents in Spain, the Philippines, Mexico, Poland and Serbia to improve consumer engagement. TechStyle first rolled out the WFM platform to its flagship command center in the Philippines, which fields customer calls from North America and the UK, and the company is presently implementing the solution in its EU call centers.
"We formed focus groups and took surveys of our agents so we could get a qualitative and quantitative assessment of whether they would embrace this new platform," said Nowell. "We were able to incorporate more flexible schedules by including shift swaps among agents, and we're also able to save money on more accurate forecasting and scheduling. We reinvested that savings back into the agents by providing enhanced insights into performance metrics, and building a tiered program that improves their progression through the workforce and motivates them to get to the next level."
With the help of the survey data, the company also proposed to reinvest in employee benefit programs, such as dependent care assistance and free transportation to work, to improve work-life balance among agents.
Platform Helps Generate Employee Schedules
TechStyle worked with NICE and inContact to deliver the project in just six weeks, in order to be prepared for one of the company's peak selling seasons. NICE's cloud WFM platform integrates with the existing inContact Customer Interaction Cloud platform, receiving and tracking real-time data directly from the inContact automatic call distribution system, to provide agent activity information quickly. The NICE cloud WFM solution uses inContact's multi-channel intraday contact data to help TechStyle forecast and generate schedules for multiple sites, giving them the right mix of schedules to tackle their busy seasons.
"We take a lot of the administrative tasks out of workforce management by implementing NICE," Nowell indicated. "It's like going from Post-It notes to now being able to book your PTO [Personal Time Off] on your mobile device. It gets your approvals faster, and you don't have to be in the office, so you can start planning your life and vacations on your own time. We already had high employee satisfaction scores, but we've definitely seen an increase since the implementation. If they don't have PTO available, they still have the secondary opportunity with shift swaps and trades."