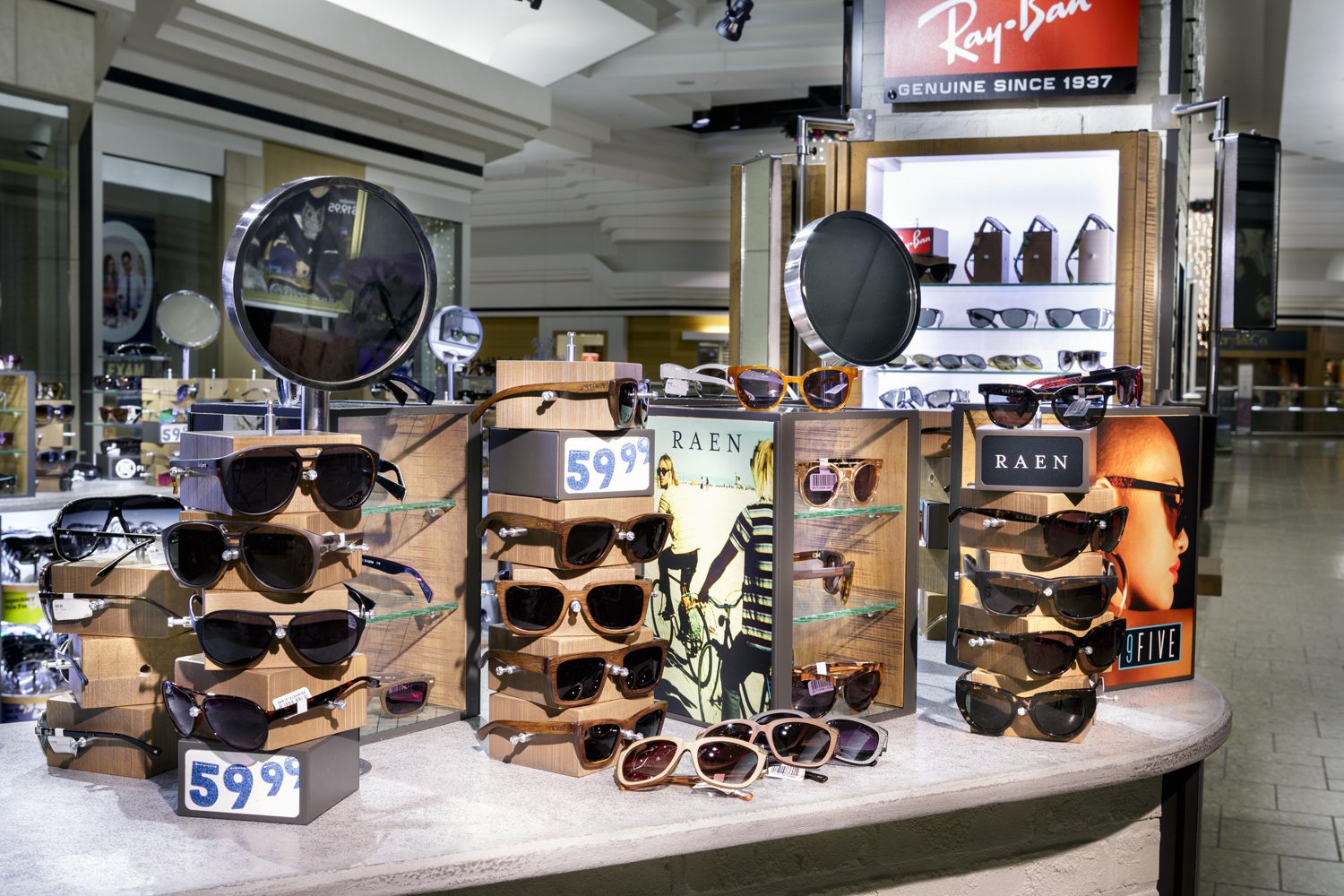 Millennials, or consumers 18 to 34 years old, account for approximately $1.3 trillion in annual spending, according to Boston Consulting Group. To capture the attention of this highly profitable consumer group, retailers need to consider what marketing and engagement strategies they respond to most favorably.
Sunglass Hut recently unveiled a new open-air retail concept with the launch of its latest brand, Shaded. The retailer tapped consultancy IDL Worldwide to help position Shaded in the marketplace, as well as facilitate the design, development and execution of all Sunglass Hut open-air kiosks and store-within-stores.
After tapping research on millennial shopping behaviors and preferences, IDL Worldwide determined that the Shaded brand would benefit from creating a more interactive store concept.
In fact, IDL's focus on collecting abundant research material and data on Shaded's target demographic is what stood out most to Doug Incorvati, Senior Director of Outlets, Travel, Retail and Emerging Business of Sunglass Hut at Luxottica. "That extra effort proved to me that IDL was genuine and wanted to be a part of Shaded. The energy level, excitement, flexibility and commitment have exceeded all of the past relationships I've had in my retail career."
Exposed brick walls, reclaimed wood, modular blocks, metal beams and wired glass adorn each kiosk, creating an industrial, vintage-inspired aesthetic. Sunglass Hut also implemented built-in photo booths that allowed consumers to take and print photos instantaneously.
"The quality, workmanship and details have exceeded our expectations. People said it couldn't be done in the short time frame, but IDL over delivered by hitting the timeline with quality workmanship," Incorvati explained. "Changing minds not with words, but with deliverable actions, is commendable."
To ensure merchandise was protected in the open-air environment, IDL created bi-fold doors that close and lock.
"We integrated and camouflaged POS security requirements within a 360 open-air kiosk in order to keep consumer attention on the product and brand experience," noted Bryan Boul Creative Director at IDL.
The open-air kiosk concept initially was rolled out during November 2013 at the Macy's in Queens Center in New York, shortly followed by locations at Polaris Fashion Place in Columbus, Ohio, and the Mall at Tuttle Crossing in Dublin, Ohio. In addition to these freestanding open-air locations, a Sunglass Hut shop-in-shop was installed at Easton Town Center in Columbus, Ohio.
"The [IDL] team showed their dedication and partnership by working throughout the night and into the morning to assemble a fully functional and high quality shop," said Aaron Galvin, Sr. Project Manager at Luxottica. "It should be noted that this was a prototype, and despite all of the unknowns involved in a 'first of its kind' shop, there were almost no items or details that were not well thought out. It was an impressive project and I am very happy with the team and IDL."
As a result of positive sales results during the 2013 holiday season, the Shaded brand will expand the new store concept and overall brand foot print to nearly 10 more locations this year, including Sunglass Hut shop-in-shops, a freestanding open-air kiosk, and a retro-fit of an existing open air.