Swiss performance sportswear brand On has opened a global flagship store in New York's NoHo neighborhood — its first standalone brick-and-mortar store — boasting a design-centric and technologically driven approach to the in-store consumer experience. Centered around an innovative "Magic Wall" spanning nearly the full length and height of the store, the space offers a running shoe shopping experience that combines convenience with opportunities for both fun and exploration.
On's internal architects, marketing and innovation teams partnered with architect Andreas Bozarth Fornell on the design of the space, which has been dubbed "On NYC."
"We believe the physical retail store has an important role to play in bringing a brand to life and providing a 'home' for fans and the local community," said On Co-Founder David Allemann in an interview with Retail TouchPoints. "Our goal in opening On NYC is to provide new and existing members of our community a way to interact with the brand that is unlike any other sales channel. Unlike traditional shopping experiences that focus on the transaction, our new store is designed to provide an unparalleled experience that's all about finding the perfect running shoe and engaging with the space in a meaningful, personalized way."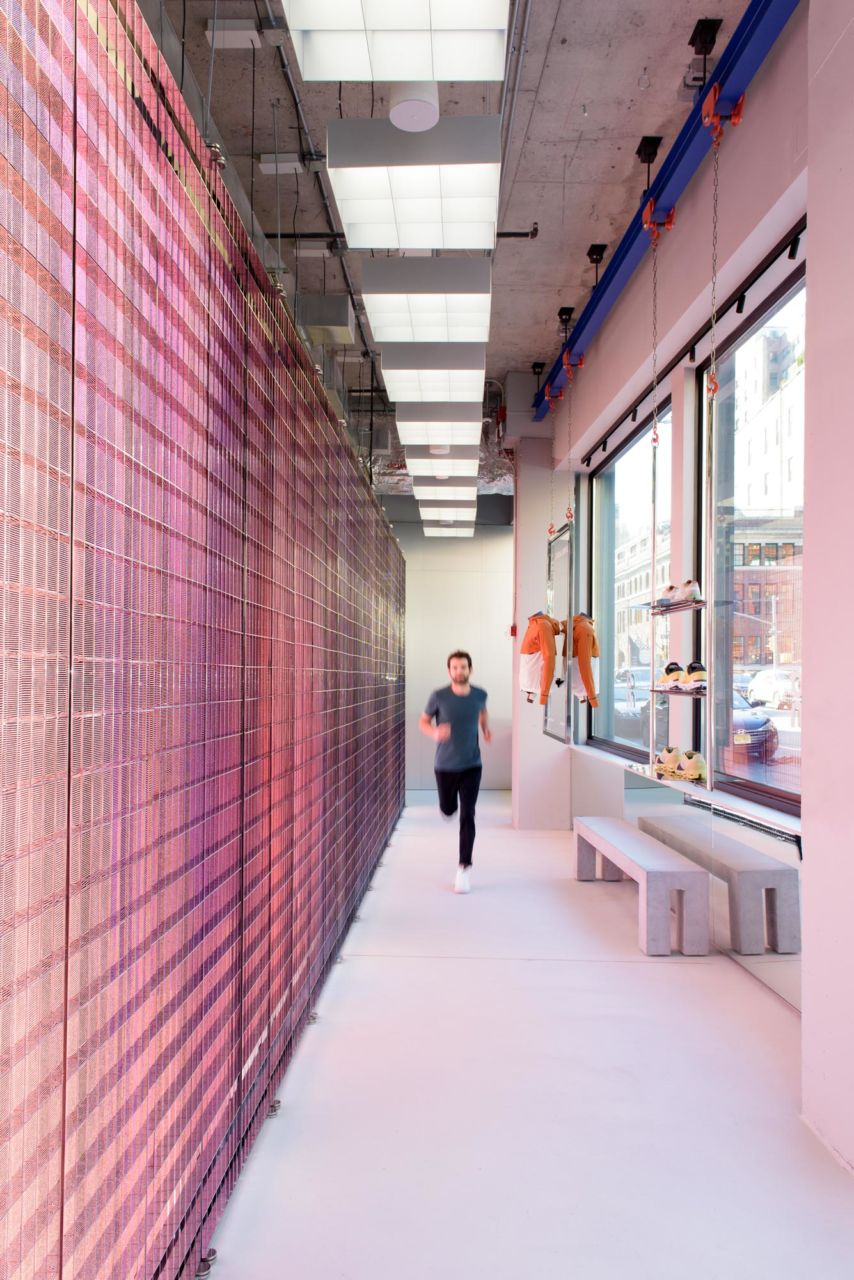 Measuring 62' x 9' x 3', the Magic Wall customer experience allows shoppers to analyze their running styles in seconds — by running right on the store floor. With hidden gait-cycle analysis technology, shoppers need to run only a few strides to be instantly matched with the best shoes for their individual running style.
Combined with a custom-built invisible foot scanner equipped with depth cameras that achieve an accuracy of +/- 1.25mm, customers receive not only customized model recommendations but also their ideal size. The store's team of running expert advisors also are available to facilitate and coach along the way.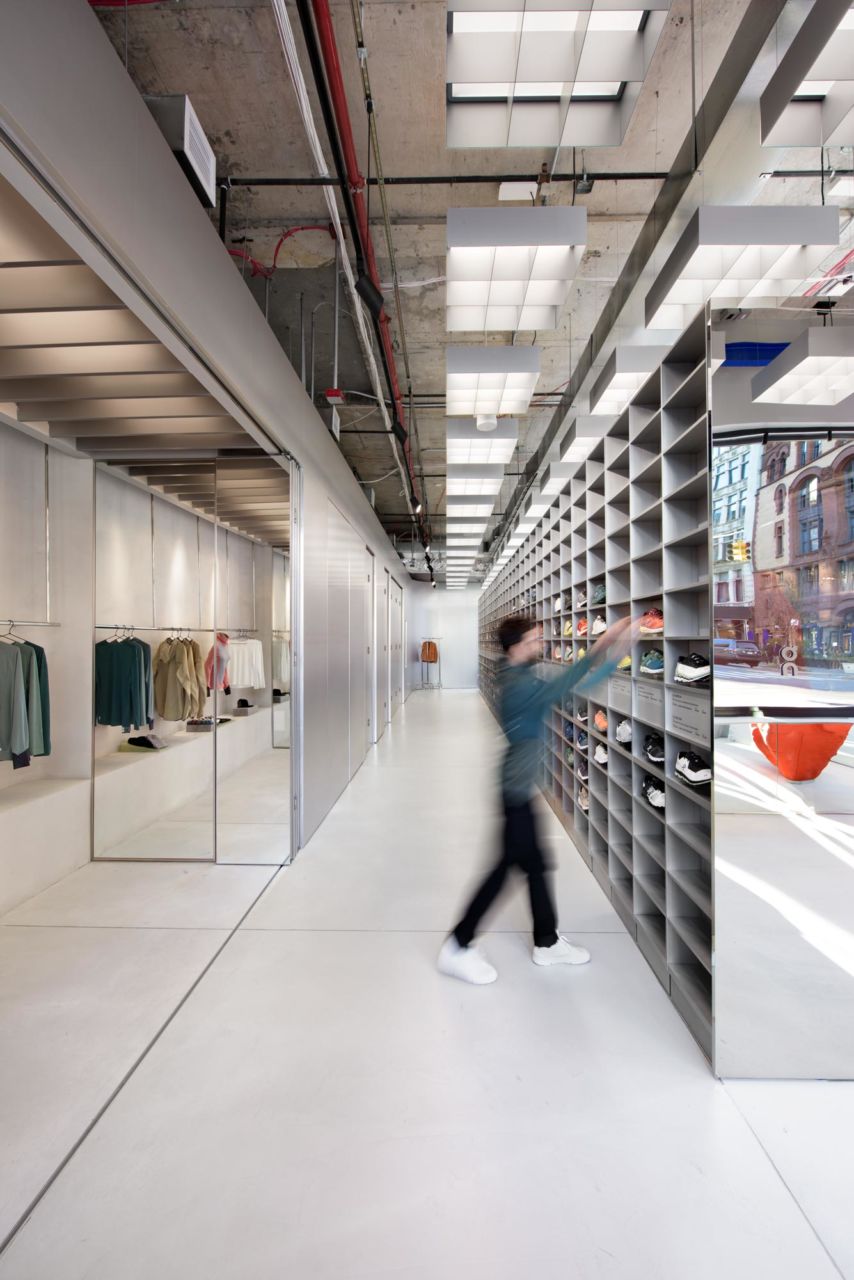 The back of the Magic Wall enables shoppers to easily explore and try on the entirety of the On shoe collection. Carrying every model and size, the Magic Wall eliminates time spent waiting to receive correctly sized shoes and a store floor strewn with shoe boxes. Even more important, it allows for more valuable customer interactions and opportunities to learn from in-store experts. At checkout, an advisor will bring out a fresh pair of shoes and facilitate a seamless, contactless purchase.
Adapting the Experience to Pandemic Shopping
While the overall store concept was planned long before COVID-19, the retailer did add virtual appointments in light of the pandemic, for those who do not yet feel comfortable coming to a physical space. Customers can speak with a store advisor via Google Hangouts or FaceTime to get product advice and see shoes live on camera. If a Manhattan-based customer wants to make a purchase on the spot, they can have the product delivered by courier within just a few hours. If they are interested in trying shoes on before committing to a purchase, On will facilitate a delivery to try on its shoes. with an option to return them back to the store or purchase from there.
"Like our store, this virtual option will be deeply rooted in On's mission to offer customers a highly personalized, interactive experience with the brand," said Allemann.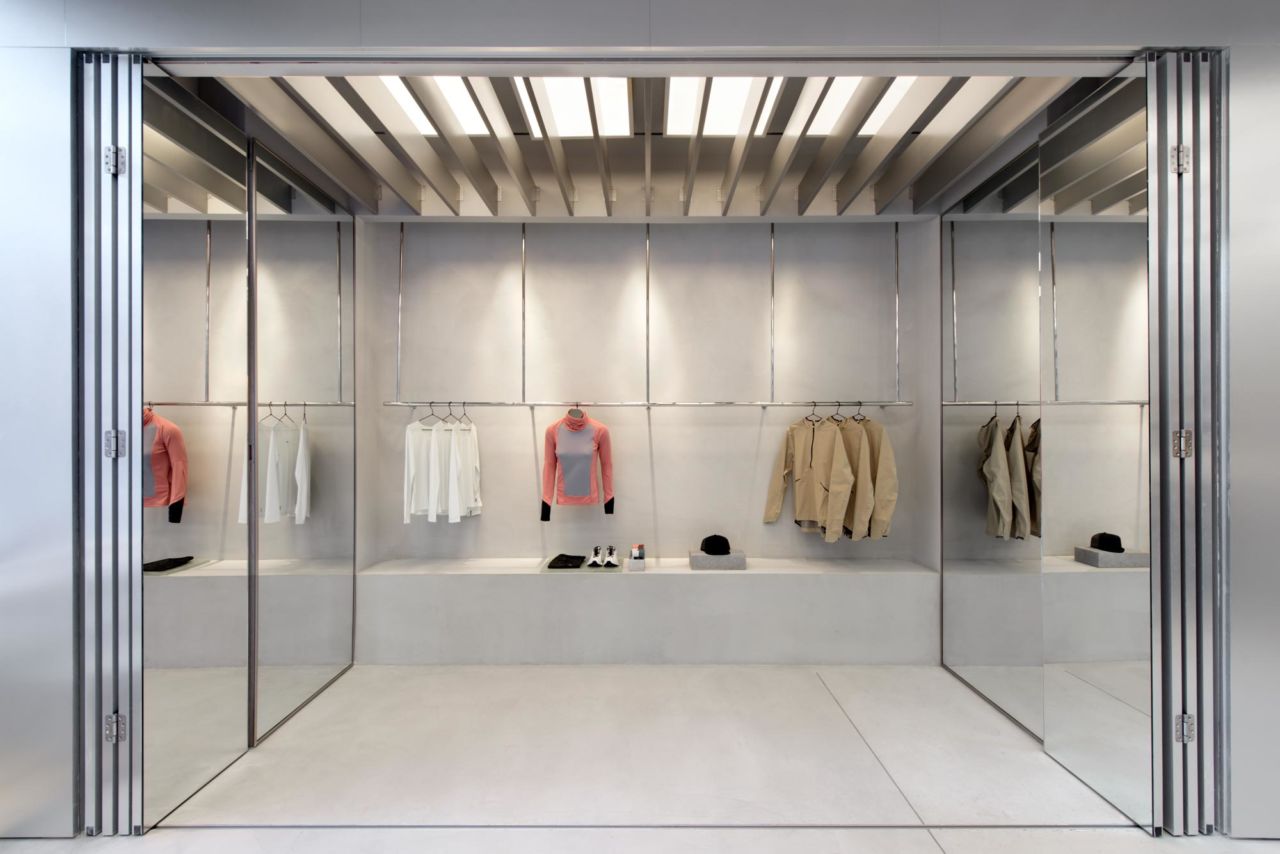 Shopper Mobile Devices Can Unlock Rich Product Data
Behind the Magic Wall, changing rooms are available to test On's apparel collection. The immersive fitting room experience transports customers to the Swiss Alps with a signature Alpine scent and appropriate sounds. Another nod to On's outdoor roots: a life-size, 3D-printed boulder that was created by a scan directly from the Engadin Valley in the Swiss Alps. To learn more about any touch point or product in the store, including how the boulder was made, shoppers can simply hold their smartphones close to the object and get instant access to more information via the devices' NFC technology.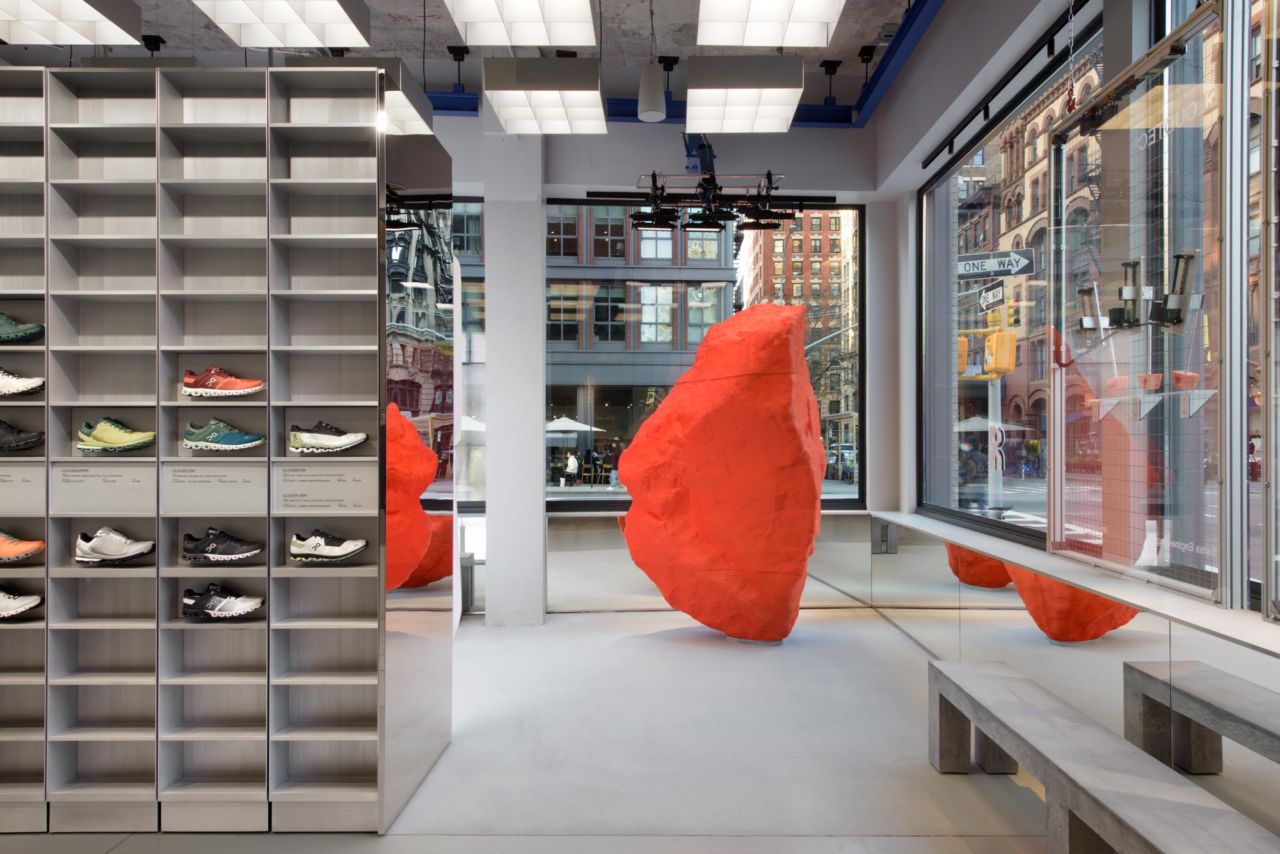 The store's design-focused, technologically driven concept builds on the brands' "'Try On' philosophy of putting the product experience ahead of the sales transaction," Allemann said. The layout of the space, tech features and enabling customers to access information via their own devices aligns the store experience with the new normal of pandemic shopping. "Our mission to put the customer first has taken on new meaning this year," added Allemann. "We're excited to offer this sophisticated yet safe experience to anyone and everyone who has taken solace in physical activity during this difficult moment in time."
On NYC also will serve as a seasonal hub for the local running community, where runners can safely gather to run together and see the latest products from the brand.