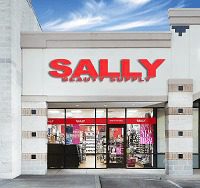 A lot of science goes into the business of being beautiful, from the chemistry that creates hair coloring to the design of precision salon tools. Sally Beauty Supply, a 50-year-old company with nearly 3,000 stores in the U.S. and Canada, decided to bring more science to its pricing capabilities by adopting the Revionics Price Optimization solution.
Until now, the retailer had used fairly manual spreadsheet processes for both product pricing and store clustering, according to Group VP of Merchandising Linda Voracek. But these home-grown solutions didn't have the state-of-the-art analytics Sally Beauty Supply needed to optimize profitability and fuel the company's global growth.
"We felt it was important to focus on using more predictive modeling in our pricing," said Voracek in an interview with Retail TouchPoints. "Price is one of the most critical things you do as a retailer, so we want to ensure we're zoning our stores correctly and applying the right pricing strategy to each store, and to each product category."
Sally Beauty Supply stores carry an average of 6,700 SKUs, with hair coloring and hair care the two largest categories, followed by styling tools, nail care, multicultural hair care, cosmetics and tools for professional salons. The Revionics solution will be used across all the retailer's categories, providing transparent, optimized pricing recommendations that will allow the retailer to conduct "what-if" scenario planning and simulations.
In addition to product and category data, the retailer will be able to incorporate shopper insights to improve revenues and margins, and the Revionics Store Clustering and Elasticity Workbench modules will provide additional insights.
"We already do some regionalized pricing in different areas of the country, but we wanted to bring a stronger analytics perspective to it," said Voracek. "We're also interested in price elasticity and better determining the categories that will drive traffic versus those that don't. For example, we know that we have to have best-in-class pricing in the hair care and hair coloring categories, but we want to know more about how the rest of our categories behave around those categories in different stores."
The solution's broad range was one of the reasons Sally Beauty Supply chose Revionics: "We are looking to do promotional and markdown optimization along with base pricing and store clustering," said Voracek. "We wanted a solution that would support long-term growth, as well as a partner that would integrate well with our current systems and bring best-in-class modeling capabilities."
Adding In-House Pricing Expertise
Sally Beauty Supply is approximately four months in with data and business rules integration processes. The retailer's lead merchandisers are involved in these preparations, along with a team from Revionics. Sally Beauty Supply also is adding its own pricing team to provide in-house expertise when the solution becomes part of daily operations.
"Pricing is not a role we've had at Sally Beauty Supply before, but we're onboarding a director this month and building out the team with some analysts," Voracek reported. "It is a bit of a structural and cultural change, but we felt the need to put people on staff who had worked with these types of systems and had an analytical background specifically in the pricing area."
As for Sally Beauty Supply's goals, they are simple: "It's all tied to profitability," said Voracek. "We want to optimize to ensure we get the best we can out of category performance, and also to maximize the use of vendor partnership dollars in our promotional strategies. We also want to optimize our markdown strategies, but our first pass will be seeing the benefits in the store clustering and categories areas."