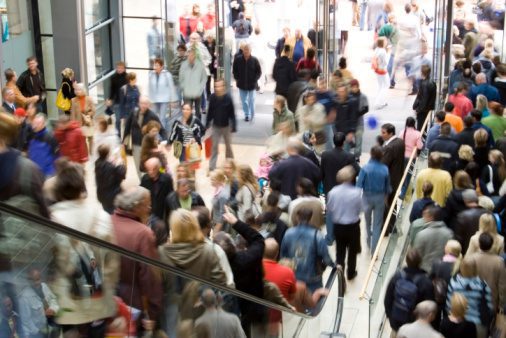 The ongoing drop in fuel prices, coupled with the ever-improving job market has encouraged a jump in consumer confidence. In October 2014, the Conference Board Consumer Confidence Index score reached 94.5, the highest since October 2007.
Positive outlook is expected to continue through the holiday season, with total spending expected to increase by 13% to $1,299 per household, according to Deloitte's annual holiday spending survey. This tally includes spending on gifts, socializing away from home, entertaining at home, non-gift clothing, home and holiday furnishings, and other holiday-related spending. Spending on gifts also is expected to increase by 9% to $458 per household, from $421 in 2013.
"We're seeing very optimistic signs and that's reflected in our projection," said Kasey Lobaugh, Chief Retail Innovation Officer and Omnichannel Retail Practice Leader, Principal at Deloitte. "There are many things working in favor of the consumer and, in turn, consumer confidence is trending up."
Although the number of gifts consumers plan to buy has increased year over year — from 12.9 to 13.4 — they still are not buying as much as before the economic downturn. In 2007, each respondent said they would buy 23.1 gifts during the holiday season.
Grabbing A Piece Of The Holiday Pie
Competition is heating up within the retail community, which may impact merchants' bottom-line results for Q4. The continuous rise of online pureplays and consumers' increasingly omnichannel behaviors both will shake up retailers' fate, according to Lobaugh.
"Though the overall sales number is positive, there are underlying factors that may mute results for some," Lobaugh said in an interview with Retail TouchPoints. "The number of competitors this year versus five years ago has increased, and that is dividing up the share of market."
E-Commerce pureplays and small businesses also have access to new tools and technology, which allow them to compete more effectively with their larger counterparts. "Even the smallest players — whether digital only or local — are able to reach customers in ways they couldn't before. While each player may not take up a massive piece of the pie, the aggregate amount makes an impact."
Retailers that create compelling experiences across a variety of touch points, however, will have a sheer advantage. Brick-and-mortar purchases will account for more than half (52%) of consumers' holiday budget, with each person taking up to five trips to stores during the season. Consumers who shop in-store, as well as via mobile and online, are expected to spend 66% more on gifts than those who only shop in stores.
Overall, the retail industry has reached a "real tipping point" in terms of the role digital plays in engaging in-store consumers, Lobaugh explained. As a result, retailers need to "re-think the customer experience. The competition increased, and frankly, location and inventory is less important in today's world, where a retailer can ship an item to you within a day."
To see success this holiday season, "retailers should ask: How do I create value for the consumer?" Lobaugh advised. "Retailers can create stickiness by combining the best of the store and digital footprints."
But e-Commerce is still acquiring a large share of sales this holiday season, with 45% of shoppers planning to buy online; 44% of consumers said they will rely on discount and value stores. Even more (68%) respondents said they plan to shop local this year to support the local economy and find more unique gifts. For the survey, "local retail stores" were defined as small businesses, independent retailers or boutique shops which are not part of national chains.
During the holiday season, consumers plan to save time and money by taking advantage of:
Free shipping (68%);
Free returns (52%);
Price matching (45%);
Extended holiday hours (35%);
Order online, pickup in-store (34%); and
Free layaway (16%).
Additionally, 68% of consumers said they plan to webroom, or look at an item online, then buy it in-store, while 49% plan to showroom, or go to a store to look at an item, then search online for the best price and purchase online.
"The consumer is connected — end of story," Lobaugh said. "The days of characterizing consumers as those who shop online and those who don't are long gone."