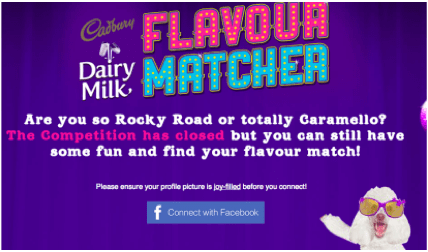 The media universe is becoming more complex, and advertisers are striving to capture mind share and raise brand awareness. But as the media universe grows more fragmented, it is becoming more difficult for brands to remain top of mind and capture long-term loyalty.
This is a common challenge that Mondelēz International faces in engaging consumers on a global scale. After all, in today's omnichannel universe, "simply pushing advertising or content to consumers won't work anymore," said Josep Hernandez, Senior Director of Global Communications Planning and Media for Mondelēz International. To create more compelling brand messages that emotionally resonate with consumers, the company partnered with Idomoo to develop personalized videos for its Cadbury chocolate brand.
Following the success of two integrated marketing campaigns in India and Australia, Cadbury intends to expand its use of Idomoo personalized videos worldwide to drive engagement and loyalty.
"For brands like Cadbury, earning revenue for our brand leans on our communication strategy," Hernandez said in an interview with Retail TouchPoints. "And everything is an opportunity for communication, from the packaging of the product to the Facebook page and web site."
However, brands that sell highly commoditized products like chocolate need to evolve beyond cookie-cutter messages and tactics. With Idomoo, Cadbury created videos customized to specific audience segments and individuals. Not only did the videos help increase brand relevancy, from a data perspective, it created a 60% ROI, according to Hernandez. "From a brand perspective, it allows you to connect to each consumer personally. Each consumer has different needs and there are different types of audiences, so you need to be able to leverage the data to personally connect to each one."
Mondelēz International had two distinct goals for the campaigns. In India, the company wanted to promote its Cadbury "Glow" chocolates, where the market for gift chocolate is only 5% to 7%. The company wanted to increase penetration and overall sales in this market to align with the rest of the world, where the gift chocolate market is 15% to 35%. In Australia, however, Mondelēz International wanted to unveil Cadbury's new line of flavors for its Dairy Milk chocolates.
For the "Glow" campaign in India, Cadbury used the Idomoo Automated Social Campaigns tool. With the technology, consumers were able to create and send personalized videos to friends and family that incorporate their Facebook photos.
"The Cadbury Glow campaign expanded the value of our brand, showing that chocolate is much more than a black box," Hernandez said. "It allows our consumers to tighten relationships between friends and family. With that, Idomoo helped make our product better and as a result, people are probably willing to pay more money for this added value. Cadbury's gifting experience has turned out to be much more than it used to be thanks to Idommo techology."
In Australia, Cadbury offered "Flavourism," a campaign that invited Australians into the world of Cadbury's Dairy Milk chocolate. Each of the line's 12 flavors were paired with personalities. When consumers used the Flavour Matcher app, they were able to identify their flavor match and see a personalized video, which they could share and tag on social media. Idomoo technology used photographs and information on their profiles to build the personalized videos. At the end of the video, they were entered into a contest.
As many as 90% of consumers watched their personalized video to the end, 65% clicked through and 33.6% converted by filling out a contest form. More than 40% of additional campaign participants arrived from Facebook shares.
"Brands are trying to drive consumers to share cute brand videos, photos and posts on Facebook, but this is just a novelty," Hernandez said. "It's about making each piece of content more meaningful. We do that through personalization, and it has allowed us to build relationships with consumers."