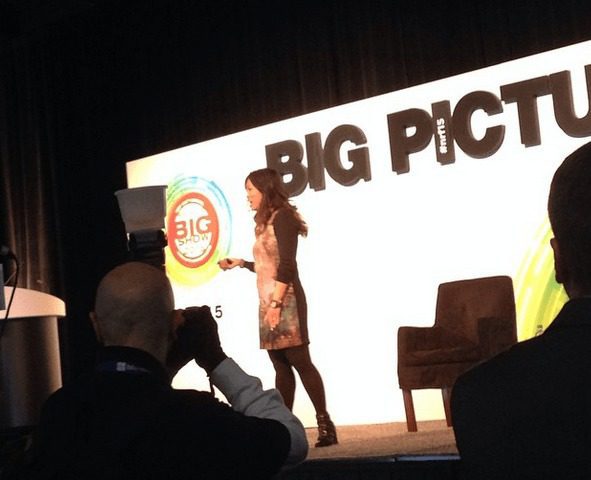 As customer preferences continue to shift, retailers must keep a constant pulse on shopper feedback, and leverage those insights to drive improved decision-making across marketing, product development and other business strategies.
Julep is a cosmetic brand and eTailer that stresses the importance of tapping customer feedback to drive optimized business practices.
"Imagine your customers as your employees; be honest and direct with them," advised Jane Park, CEO of Julep, during a session at the National Retail Federation's BIG Show. "Whether you're doing it on social media or alone with them in a room, you have to be open and vulnerable with your customers."
Julep's focus on innovation is driven by the brand's ongoing communication and collaboration with its shopper community. With a thriving e-Commerce business and distribution partnerships with Sephora and Nordstrom, Julep relies on online and in-person conversations with brand fans and followers to determine which products to sell.
The retailer hosts a variety of events for its brand loyalists called "Mavens." These nationwide Maven meet-ups not only recognize loyal customers but also "help bring new ideas to life," according to Park. Releasing up to 300 new nail colors and products per year, Julep has been able to bring products to market much faster than other beauty brands.
"We have the ability to innovate and build upon new ideas because we collaborate with our community," Park explained. "It would make me worry to develop products so quickly but a lot of our products sell out in the first month because we have a very active community that's excited about innovation."
Crowdfunding Accelerates Speed To Market
By listening to its most loyal customers, Julep has been able to release new products with more confidence. One recent release that ignited excitement within the Maven community was the Julep Plié Wand, an attachment designed to make the process of painting nails easier.
To ensure the Plié Wand matched customer expectations, Julep and innovation firm IDEO gathered a group of consumers to share feedback on the first prototype.
"We wanted the voice of real women," Park said. "We went to Facebook and said if they were in the Paolo Alto, Calif. area, we wanted them to help us design the next innovative beauty product. We selected a handful of them and showed them what we were working on."
Opening the decision-making process to customers helped Julep make valuable changes to product design. Before officially releasing the Plié Wand product, Julep offered customers "first dibs" and the ability to pay for the product in advance.
This strategy "allowed us to launch and pay for the supply chain costs of getting the product to market," Park said. "We asked customers to pay for the product up to six months in advance and as a result, we were able to completely pay for the project within 24 hours."
The strong response to the Plié Wand was driven by the concept of community, according to Park. "Customers felt like it was their launch. They were so engaged on social and it was exciting to see that they had a sense of accomplishment when it was released."
Park closed out her session by honing in on the keys to successful crowdsourcing. She explained: "You have to know what you want to offer the world, and then the crowdsourcing reiterates those goals. You have to have a strong hypothesis that defines the conversation. If you don't have a strong idea of what you want to offer, getting valuable feedback is more difficult."