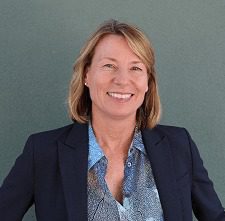 The Coyuchi For Life tagline couldn't be simpler: New Linens. No Landfill. The idea is simple too — Coyuchi, which has provided organic home products including bed linens for 25 years — offers Coyuchi For Life subscribers new towels, sheets and duvets every six, 12 or 24 months via a monthly fee. When customers are finished using the items, they send them back in "return kits," and the company renews, upcycles or recycles the products.
The program, which kicked off in April 2017, was designed to address the 10 million tons of textile waste that end up in landfills annually. Additionally, Coyuchi For Life taps into several powerful consumer trends, according to CEO Eileen Mockus:
• Consumers seeking cleaner, healthier and organic home products;
• A desire for new home products on a regular basis without the guilt of excess consumption;
• A recycling component that aligns with the increasingly common recognition that people have too much "stuff" in their homes; and
• Consumer interest in sustainability and fair trade practices.
In an exclusive interview with Retail TouchPoints, Mockus revealed how turning its products' lifecycle into a highly visible part of its business model has helped Coyuchi develop stronger customer relationships.
Retail TouchPoints (RTP): Where did the inspiration for Coyuchi For Life come from?
Eileen Mockus: The first conversation about it was with a Coyuchi board member who had recently read Cradle To Cradle: Remaking The Way We Make Things. We began to realize that there was growing interest among consumers in experiences, as well as the idea of purchasing less stuff and sharing stuff — though to make it clear, we're not talking about people sharing their sheets!
We also realized that having an end-of-life solution for our products created an opportunity to have a longer-term relationship with the customer. We were also looking at different business models, like subscriptions, and it all came together with recognizing that the move toward textile renewing and recycling, which is really taking hold in apparel, was appropriate to home goods as well.
RTP: What have been some of the challenges you've faced in launching the program?
Mockus: In some ways we're still in pilot mode; because of the length of some of our subscription terms, there are a large number of subscribers who haven't even hit the end of their terms and renewed yet. But the response we've seen has been positive enough. Some of the challenges have been about explaining the subscription concept to the customer. Most subscription models are about shipping you a box of products every month, but we're on a six-month, 12-month or 24-month replacement cycle — although you still get billed every month.
Part of the pilot has been testing what messages will resonate best with customers. Certainly the 'new linens, no landfill' campaign was effective for us, because it spoke to the customer about something they hadn't thought of before. In other cases, it was more about a price point: we're making high-end home textiles, which might be a 'reach' for some customers, more affordable because they are paying on a monthly basis. And for others it was simply that they wanted to have new towels every six months, or every year.
RTP: What has surprised you in terms of consumer response?
Mockus: It was somewhat surprising that there was so much customer interest in Coyuchi taking responsibility for the product. We want to figure out how to do these 'take-back' programs on an even bigger scale. We're seeing that one of the reasons why the customer is responding is their sense that textile waste is a problem. We all probably have too much stuff in our houses, but then the question becomes, how do you get rid of it? We were fortunate that customers are getting more and more familiar with these types of programs via apparel subscription and sharing models. Our partner on the renewal recycling end is The Renewal Workshop, and most of their other customers are in apparel. I believe we're still their only home goods brand.
RTP: What are some of your most effective customer acquisition strategies?
Mockus: We've been in organic textiles longer than probably anyone else, and that's where you often start to see a journey that the customer is on. Also, certainly when people are bringing a child into the home, that's a pretty well-known transition point when people start to think about more natural products. The customer could start on the path through the food they're eating, or even with skin care — look at the 'green beauty' movement. It could also be about non-toxic cleaners. All of these are indicators for us about whether the customer is going to respond to a message about organic. We use a combination of third-party data and we also have our own data on our customers.
At the same time, it's important to point out that we that we can't compete with just an organic message. Customers want everything they would want in a conventional product; it's an added value that it's also organic. Our product is high-quality organic cotton, with certified processing, and we make sure that's highlighted in communications that the customer is receiving. The monthly charge is tied to their sleep and bath environments, and we talk about it as the everyday luxury that you bring into your life.
RTP: Are there changes Coyuchi has made based on interactions with customers and other feedback?
Mockus: The immediacy of the feedback is one of the fun things about e-Commerce. We're able to constantly monitor what's happening on the web site and make adjustments along the way. That could tie into which products we're featuring as well as the messaging around it. That's not unique to Coyuchi, but where we have a slightly different look it's about how we make our products. People want to know where the cotton is from, and whether it's part of a fair trade campaign. We recently introduced a bio-based softener, and we're seeing that our customer is very interested in the unique things that we do — particularly things tied to initiatives we're part of in trying to change how textiles are made.
RTP: What or who have been some of your most important influences or mentors?
Mockus: I've really had the benefit of working in a number of organizations with a lot of great leadership. My first job out of college was at Patagonia. That's a company with a lot of strong female leaders as well as environmental components and an emphasis on quality, performance and unique design. Those are elements that I've always drawn on since. I was also at Pottery Barn for 10 years. The female leadership at Williams-Sonoma has been really strong, and I've really benefited from that. A business like Coyuchi doesn't exist without a lot of partners, and I love working with other people and teams.
RTP: Are there things other retailers can learn from Coyuchi's close relationship with its customers?
Mockus: Our relationship is based on our shared values and the shared lifecycle of the products. We understand the life that our customer is leading, particularly those customers that are in the process of changing their lives by embracing organic or cleaner living. We focus on the health and wellness components. The challenge for every retailer is to understand what their connection is to their customers. For other brands it will be something different.