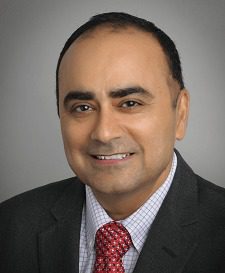 While "innovation" may not the first word that comes to mind when you think about a convenience store, it's always top of mind at 7-Eleven. In fact, Chief Digital Officer Gurmeet Singh believes that a retailer with the size and scope of 7-Eleven needs to be at the forefront of innovation, particularly when it comes to the customer experience. The C-store behemoth serves a lot of customers: 55 million per day at its 63,000 stores around the world, totaling 20 billion transactions per year.
In this exclusive interview with Retail TouchPoints, Singh, the company's first Chief Digital Officer who also recently added Senior Vice President, Chief Information Officer to his title, provides insights into the company's culture of innovation, including:
• The new 7-Eleven Bot on Facebook Messenger, which allows users to engage with the brand via one of the world's most popular social channels;
• The upgraded 7Rewards mobile customer loyalty app; and
• The expansion of Amazon Cash to nearly 8,000 stores, which allows customers who don't have credit cards to add to their Amazon accounts at the POS.
Retail TouchPoints (RTP): What's your overall digital/technology vision for 7-Eleven, and how does it fit into the company's overall strategic vision?
Gurmeet Singh: 7-Eleven has always had a culture of innovation in terms of meeting customers' needs. It was the first company to open up 24/7 and the first to offer a to-go coffee cup. Now we're continuing that legacy of innovation, but redefining convenience to the digital age. We see digital as integral. In fact, what's going on is not a digital transformation, it's a business transformation that's enabled by digital. This is the most disruptive time in retail since the invention of the UPC in the 1970s, so we are constantly researching and developing to solve our customers' problems.
Fortunately, the 20 billion transactions we conduct each year give us a lot of data to understand our customers. They are 24/7 connected, time-starved, and walking around with a computer in their pocket — and they are looking for a brand that will provide them with experiences. We see our role as delighting that customer, whether that's in a 7-Eleven store or outside the store.
RTP: What prompted the move to launch the 7-Eleven bot on Facebook Messenger?
Singh: Facebook has nearly 1.3 billion monthly users, so it made sense to bring 7-Eleven as a brand into their online ecosystem. Our goal was to make it delightful to interact with us, so we honed in on frequent tasks and made them simple. For example, if you're looking for the location of a 7-Eleven store, you can have a conversation with a chatbot to find one. We also took our physical loyalty card and made it available digitally through Facebook Messenger. That makes the card available to start using immediately, allowing customers to start earning rewards right away.
RTP: What were your biggest challenges during the development and deployment process for the bot?
Singh: The challenges involved integrating a lot of technologies operating behind the scenes that the customer doesn't see, including the loyalty platform, the point of sale, microservices, Facebook Messenger and our mobile app. But it was a challenge that the team wanted to take on, to drive that seamless experience for the customer.
We worked with the digital team in a very agile manner. We got the prototype out there, got feedback, and did some test and learn. Overall, it took us less than four months to bring it all together.
RTP: What roles has the digital team played in making the 7Rewards program more valuable and user-friendly?
Singh: We already had a successful "cups" program — buy six and get the seventh cup free — with nine million members. We wanted to take the program to the next level, so we asked ourselves: How can we make the program easy to join, easy to use, easy to earn, and offer amazing rewards? That led to redesigning the user experience by offering more ways to join, such as via the Facebook Messenger chatbot. We also have the entire experience on the 7Rewards web site. Now customers can engage with digital coupons, see how they can earn more points and track how they can use the points to earn rewards. We also start them off with an 800-point bonus, and have added categories that they can earn points on. It's now up to 80% of the product categories within the stores.
RTP: How does the expansion of payment options fit into the overall vision at 7-Eleven?
Singh: We think it's important to serve the needs customers have today, and also what might be unmet needs in the future. For example, most banks are closed when people need them, but we have 63,000 locations open 24/7. So programs like PayNearMe, which lets U.S. consumers pay their bills, and Amazon Cash, which lets customers that don't have credit cards still enjoy Amazon services by converting their cash into currency, are important. We think 7-Eleven has the power to bring these digital experiences to consumers who might not be able to do that without us.
RTP: You're the first person to have the title of Chief Digital Officer at 7-Eleven. What did you bring to the job and the task of spearheading a digital/business transformation?
Singh: This is the third time in my career when I've done a digital transformation, and it's always more fun than the last time. That's what keeps me going. I've found that the key is to always be faster at getting the innovation going than you thought you needed to be. And it's not only about enabling the customer experiences; you also need to enable the business side of the transformation from a talent perspective. With the right digital and technology talent, that helps you get there faster.
Say you're a data scientist that's looking to provide great experiences. Imagine you have access to the 20 billion transactions that happen at 7-Eleven annually. Think about the complexity: What was in the customer's basket? What was the weather? What were the traffic conditions like? What's the customer's persona? All of these create an exciting opportunity for a digital marketer to become involved in retail.
RTP: What will be some of the areas you'll be focusing on in 2018 and beyond?
Singh: Technology is shaping how consumers interact with our brand. As I said, this is the most disruptive time in retail since the Universal Product Code was invented. In addition to the technologies we've been discussing that consumers interact with, we're also looking at a gamut of technologies in the store that enable us to provide a great experience, including biometrics, digital payments, ways to speed up transactions, IoT, voice search, AR and VR.
No matter what industry you're in, the formula for a successful digital transformation is the same. The key is to focus on the customer, their motivations and journeys, and intersect that with technology. When that happens you get amazing possibilities.