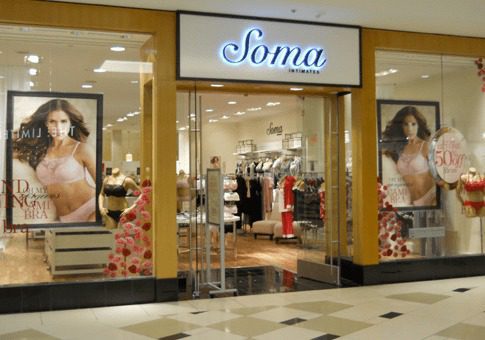 Inventory visibility is a necessity for retailers that want to keep track of the amount of products that have sold, as well as how many items are on the sales floor and in the back of the store. RFID tagging has simplified inventory visibility for in-store employees so they can track merchandise with an electronic reader.
Chico's is one of these retail organizations that has jumped aboard the RFID bandwagon, partnering with Tyco Retail Solutions to successfully implement its RFID Inventory Intelligence solution in 13 Soma Intimates pilot stores. With the technology installed, associates at these Soma locations can now access real-time inventory information in one place to better manage their deep merchandise assortment and drive increased sales and shopper satisfaction.
Chico's began its partnership with Tyco in 2011 after deciding to implement RFID technology at its national store support center in Fort Myers, Fla., to track sample products.
"The first objective wasn't for us to run the technology right out to the stores," said Ken Silay, Director of Technology Research and Innovation at Chico's. "It was understanding in detail what an RFID tag was and how it works, as well as what we could do with this to help our operations. Looking back three years ago, we knew the long term objective would be to be better at inventory within the individual stores, but it made sense for us to walk before we could run."
The sample tracking served as a trial run that allowed the retailer to monitor items that were in constant movement at the National Store Support Center. After noticing the positives RFID technology brought, particularly in finding product samples that were lost within the organization, Chico's had the Tyco team deploy RFID capabilities in its first individual Soma store in Naples, Fla. As part of the implementation, store associates conduct weekly inventory counts with the aid of a handheld device, enabling the Soma pilot store to maintain 90-to-95% accuracy every day. With the RFID tags, the company can take full inventory on an entire store within 40 minutes.
"We've had positive feedback from our store associates, especially around being able to quickly locate an item that someone is looking for," Silay said. "Even though the item might not be very visible in the store, after confirming it was in the inventory, the associate can use handheld devices to find that item and make sure that it gets into the customer's hands. It does have a positive effect on the ability to save a sale."
The increased inventory accuracy has made it easier for the associates to fill in merchandise where necessary. RFID points were also placed at door exits, enabling the company to take note of all items leaving the store and gain insight in specific items lost.
"We know that the inventory is maintained at a much better rate than what it would be if we were checking inventory every six months," Silay explained. "There's definitely a place in the omni-channel world for inventory accuracy. It's one of the main pillars that must be there before you can be completely omni-channel. If you don't know what your inventory accuracy is, it's very hard to do buy-online, pick-up in store and make sure that you don't disappoint a customer."
The success of the program convinced the Chico's team to expand the pilot into 12 additional Soma locations in Florida, Illinois and Texas. The retailer is presently evaluating the deployment of the technology in future store locations.