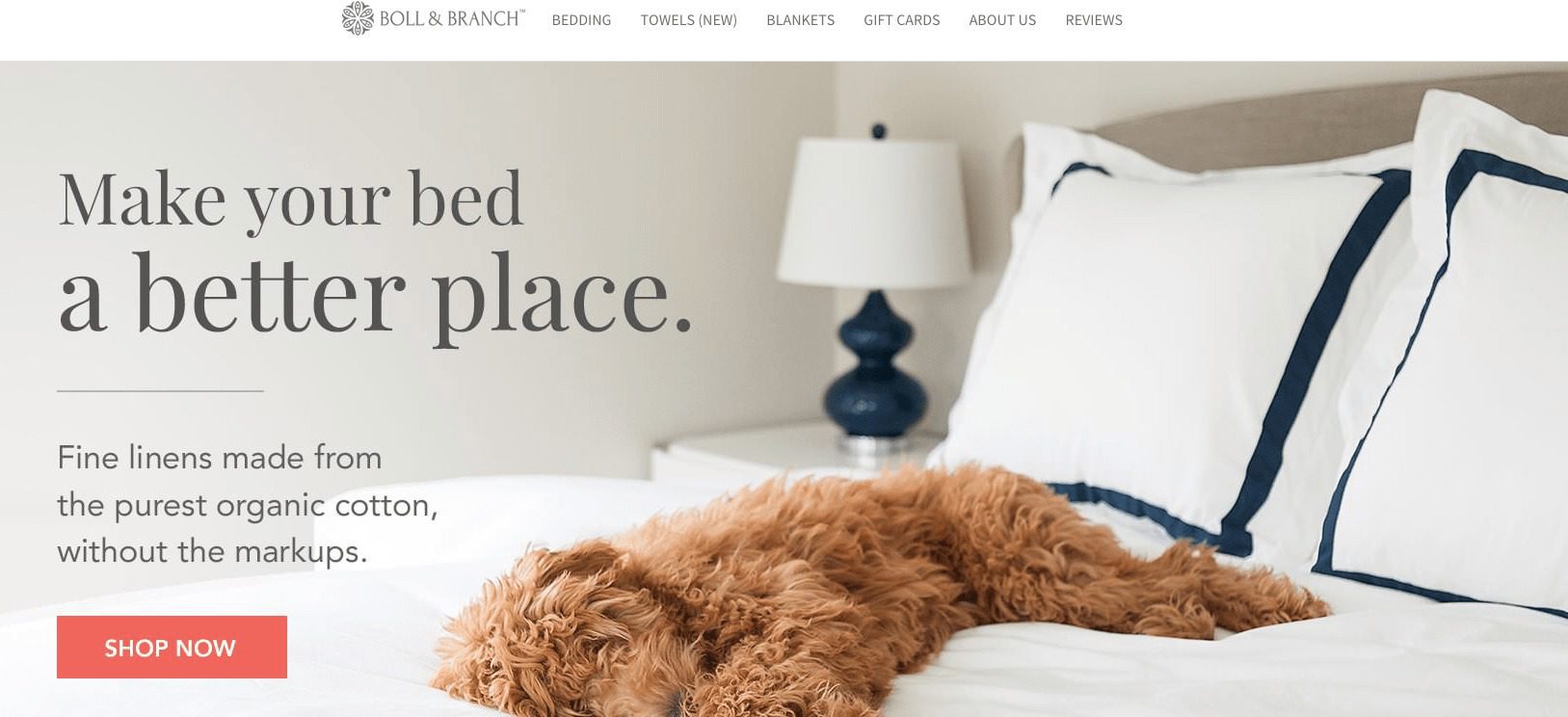 Consumers have become more aware of how brands and retailers design, develop and source products. And over the past few years, shoppers have shifted their attention, and dollars, to socially responsible and eco-friendly brands.
Over a six-year period, 52% of consumers said they purchased at least one product or service from a socially responsible company, according to Nielsen research. The same amount of consumers also admitted that they check product packaging to ensure brands are delivering on their socially responsible promises.
Despite consumers' heightened demands for product transparency, Boll & Branch Founder and CEO Scott Tannen says businesses' efforts to be "green friendly" will fall short without a great product.
"It doesn't matter how much good you want to do or how noble your efforts are," Tannen said in an interview with Retail TouchPoints. "If your product isn't good, it doesn't matter."
But that doesn't mean sustainability wasn't important to Tannen and his wife Missy when they developed Boll & Branch to provide affordable, high-quality sheets, towels and luxury bedding products. As a direct-to-consumer business, Boll & Branch develops all items using certified-organic cotton and highly transparent business practices, including a Fair Trade certified supply chain.
Brands like TOMS, Warby Parker and The Honest Company have seen success with their socially conscious business practices. But Boll & Branch faces a unique challenge because consumers don't typically purchase sheets and towels as frequently as they buy new shoes, diapers or laundry detergent.
"You maybe buy a new set of sheets, blankets and towels once a year, if that," Tannen explained. "It's more of a needs- and convenience-based purchase. But our objective has been to turn these product categories into a want. How do you make these products, which some may call boring, be perceived as essential?"
The key, according to Tannen, was to create a line of products that used the finest materials, had excellent craftsmanship, and were affordable and transparent.
"We needed to ask: How does a product ultimately get on the shelf?" Tannen said. "We wanted to be able to take the thread and trace it backwards until we ultimately got to the farmers and factory workers."
As Tannen was researching the category in the early days of Boll & Branch, he was "astonished at how horrendous the conditions are for a cotton farmer in a developing country," he said. "After learning [that Fair Trade workers operate under better conditions], how could I use anything else other than organic cotton?"
More importantly, the Tannens needed to "make sure the consumer is informed so they can support people who don't have a voice with their dollars."
Boll & Branch charges a standard product markup for each category and strives to create "better-quality products that also provides transparency into their origins and who the cotton farmers are," said Tannen. "We didn't set out to reach people who are predisposed to buying sustainable products; we just wanted to build an eco-friendly product because it's the right we do develop the product. And we do everything from a fair trade standpoint because we inherently believe it's the right way to do business."
Building The Product Dialogue
In order to create a stronger bond between consumers, the brand and its story, Boll & Branch spotlights factory workers in its emails and the company blog. "We want to show that these people are people and even parents, just like I am," said Tannen. "And that they deserve to make a fair wage."
Boll & Branch also tries to bring economic opportunity to its workers. All employees, and their families, have access to health care, and the brand pays for workers' children to attend private schools.
"Because we work with Fair Trade, our factory workers make approximately 300% more than workers in other factories in Calcutta, where our sheets are made," Tannen explained. "Our belief is that we brought our employees good jobs to help them live better, but we want to make sure they can give their children the opportunity to qualify for better jobs and have the education to transform their lives. All of our workers say they want their kids to have the education they never got. I don't know if that commitment sells extra sheets, but it drives us as a business. In the end, the revenue takes care of itself."
And if consumers have any questions regarding Boll & Branch products, manufacturing processes or other elements of the business, Tannen is eager and willing to continue the conversation.
"We try to create an open and ongoing dialogue," Tannen noted. "If they ask a question, they get an email from me personally. About a third of consumers reply and then I usually answer within 24 hours. It's basically a second job but I love doing it."
When Tannen is not directly answering customer emails, he's also working with his wife to enhance the Boll & Branch product line. This month, the company will launch a new baby line of hand-designed printed sheets, and during the holidays, consumers can expect a line of scarves made from the same material as Boll & Branch cable knit throws.