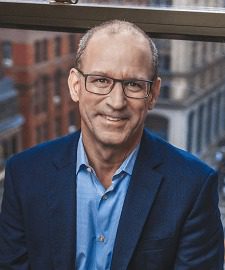 Mitch Kauffman will take on the role of President of Wacoal America beginning in October 2019 and will be named CEO in March 2020. This move comes after current CEO Bob Vitale announced his retirement plans, which include staying in his current role through March 2020. Kauffman will oversee the execution of various digital initiatives designed to drive traffic in stores and online.
Kauffman has been with the intimates' category brand since 2016, most recently as Senior Vice President of Sales and Marketing. He also has worked for Hanes Brands as VP/Customer Officer and at Maidenform
"Mitch's interaction with all departments within the company and with our key store partners has resulted in strong, trusting relationships," said Vitale in a statement. "He is well regarded for his fair and honest dealings grounded in strong industry knowledge and for his strategic decision-making skills."
"In my new role, I will strive to sustain and enhance our position as the lingerie company that women trust for fit, quality, comfort and service," said Kauffman in a statement.