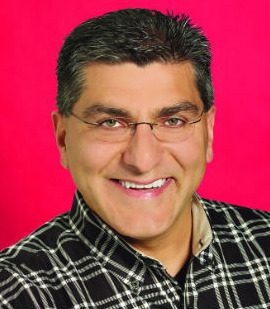 Tuesday Morning has named off-price retail veteran Fred Hand as its new CEO, effective May 17, 2021. Hand was most recently COO of Burlington Stores, which he first joined in 2008 as EVP Stores and Operations. Prior to that Hand served as SVP, Group Director of Stores for Macy's.
"After a comprehensive search for a new CEO and interviews with several high-quality candidates, we are confident Fred is the ideal choice to lead Tuesday Morning's future growth," said Sherry Smith, Chairperson of the Board at Tuesday Morning in a statement. "Fred is an exceptional retailer with outstanding operating, merchandising and leadership skills, and importantly has a deep understanding of the off-price business model."
Hand's appointment follows the previously announced transition of current CEO Steven Becker. He will step down from his roles as Tuesday Morning CEO and Director but will serve in a consultancy role until Sept. 30, 2021 to ensure a smooth transition.
"I am honored and thrilled to take on the role as Tuesday Morning's next CEO," said Hand in a statement. "Tuesday Morning is an iconic brand with a great opportunity to lead in the off-price retail sector. I am motivated to build this organization to one that will not just compete, but win.
The off-price home goods and décor retailer has, like many other merchants, been through a difficult year due to COVID-19. The company declared bankruptcy in May 2020, and in October 2020, Tuesday Morning decided against selling itself to try to find other paths back to financial stability.
The company announced in January 2021 that it had successfully reorganized, emerging from Chapter 11 with "490 of its best performing stores," according to a company release, along with support from a $110 million asset-backed lending facility provided by J.P. Morgan, Wells Fargo and Bank of America.