True Religion Apparel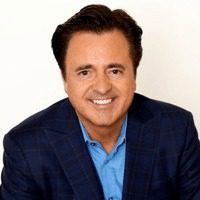 has appointed Michael Buckley as its new CEO, effective immediately. Buckley, who brings 30 years' experience in retail and consumer products, had previously served as President of True Religion from 2006 to 2010. He succeeds Farla Efros, who has held the Interim CEO title since the June 2019 departure of Chelsea Grayson.
During Buckley's time as True Religion's President, the company's sales grew from $100 million to more than $300 million. The retailer grew from one to 100 stores and expanded its product line to include T-shirts, woven shirts, knit tops, outwear and licenses including footwear, fragrances, eyewear, swimwear and accessories.
Buckley's most recent job was as CEO of Differential Brands Group (renamed Centric Brands after its acquisition of Global Brands Group). From 2011 to 2016, he served as CEO of Robert Graham Designs until its sale to Differential Brands.
"We are extremely excited and proud to welcome Michael Buckley back to True Religion Apparel," said Gene Davis, Chairman of the Board at True Religion in a statement. "He brings years of experience in the men's and women's denim and sportswear arena. We are pleased that [Farla Efros] and the HRC Advisory team will continue supporting True Religion over the coming months."