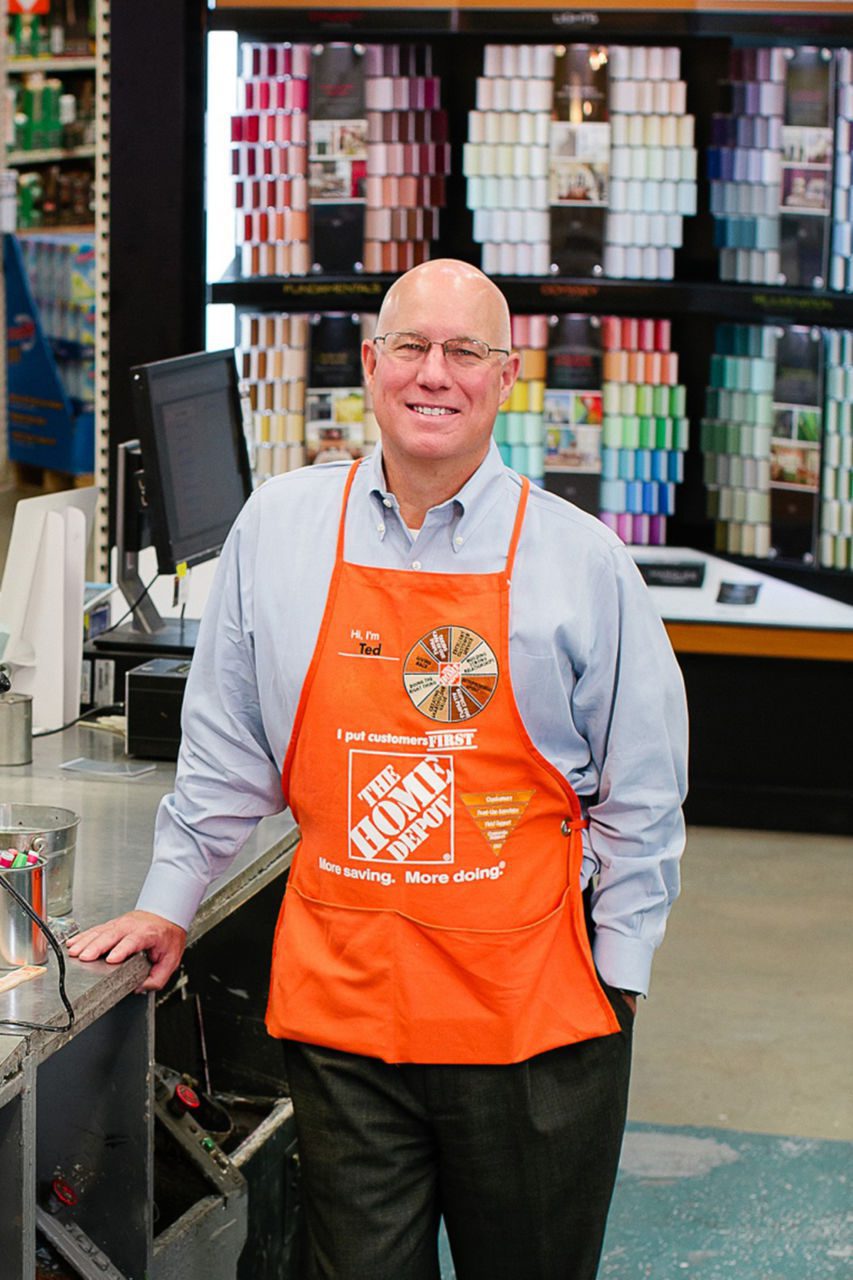 The Home Depot has named Edward "Ted" P. Decker as President and COO, effective Oct. 5, 2020. A 20-year veteran of the company, Decker has served as EVP of Merchandising since 2014. As the company's chief merchant, he has been responsible for all store and online merchandising departments, merchandising strategy, services and vendor management, marketing and in-store environment. In his new role, he will assume additional responsibility for global store operations, global supply chain and outside sales and service.
"Ted is an incredible leader who has enhanced our competitiveness and interconnected strategy by blending the art and science of retail, while also driving outstanding results with both our in-store and online customer experience," said Craig Menear, Chairman and CEO of The Home Depot in a statement.
The home improvement retailer also announced additional senior leadership promotions. Ann-Marie Campbell has been named EVP of U.S. Stores and International Operations, adding responsibility for the company's Canada and Mexico businesses to her current responsibilities.
Jeff Kinnaird has been promoted to EVP of Merchandising, reporting to Decker. Most recently, he was president of The Home Depot Canada. Kinnaird previously served as Merchandising VP of Canada, overseeing merchandising strategy, global sourcing and the growth of private-label brands across Canadian stores and online.
Michael Rowe has been promoted to President of The Home Depot Canada. Rowe was most recently VP of Ecommerce, Marketing and Contractor Services, where he led all marketing and advertising efforts across Canada as well as ecommerce, installation services, contractor services and strategy.
Richard McPhail, EVP and CFO will assume the additional responsibility for the company's corporate strategy and strategic business development. McPhail joined the company in 2005 and was named CFO in 2019, with responsibility for managing the company's financial performance, as well as capital allocation, investor relations, tax and treasury.