PVH Corp. has named Donald Kohler as its new President of Calvin Klein Americas, effective March 13, 2023. Kohler, currently CEO of North America at Diesel, will report to PVH CEO Stefan Larsson.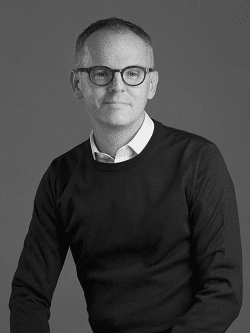 Kohler brings three decades of retail experience to the job, including the past 15 years leading the Americas region for brands including Burberry, Salvatore Ferragamo and Diesel. His experience spans DTC and third-party driven business models, including owned and operated retail, wholesale, franchise and licensing, and ecommerce across the luxury, premium and specialty segments.
This is the second key appointment for Calvin Klein in as many months — in December 2022 PVH named Eva Serrano Global Brand President of Calvin Klein. Back in June 2021, PVH sold its Heritage Brands portfolio, which includes the Van Heusen, Arrow and Geoffrey Beene brands, to Authentic Brands Group, as it renewed its focus on the Calvin Klein and Tommy Hilfiger brands.
"Donald has deep operational experience in critical areas such as product, consumer engagement and omnichannel marketplace execution," said Larsson in a statement. "With Eva and Donald providing brand and regional leadership for Calvin Klein, we will redouble our efforts to unlock our opportunity in the Americas and the full power of our iconic brands around the globe. We are in process of identifying a strong regional leader for Tommy Hilfiger in the Americas to help complete the team to revitalize every aspect of our business in this region."