Daniel Grieder has stepped down from his post as CEO of Tommy Hilfiger Global & PVH Europe to take on the CEO role at Hugo Boss AG beginning June 1, 2021. Grieder will be succeeding Mark Langer, who is leaving Hugo Boss on Sept. 30, 2020. Until Grieder begins his tenure, CFO Yves Müller will serve as the Hugo Boss Managing Board's spokesman.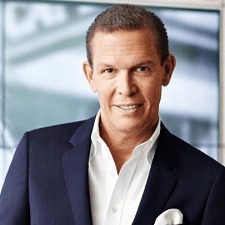 At Tommy Hilfiger, Martijn Hagman has taken over as CEO. Hagman was most recently COO, Tommy Hilfiger Global & PVH Europe, and CFO of Tommy Hilfiger Global. The 12-year veteran of Tommy Hilfiger has been overseeing operations, finance, digital business transformation, technology, business development and the company's global sustainability program.
Since Grieder became CEO in 2014, the Tommy Hilfiger business grew from $6 billion to more than $9 billion in retail sales in 2019, and the Calvin Klein European business more than doubled in revenues and earnings.
"Daniel Grieder was our top choice for the position of CEO at Hugo Boss," said Hermann Waldemer, Chairman of the Supervisory Board of Hugo Boss AG in a statement. "His international expertise, charismatic personality and extensive global experience in brand management, product, distribution, marketing and digitalization make him the ideal candidate. He possesses all the qualities required to steer Hugo Boss back to sales and profit growth and to increase the desirability of our brands for end consumers."