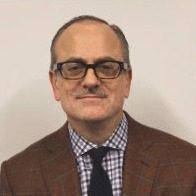 Hudson's Bay Company — the parent company of retailers Hudson's Bay, Lord & Taylor and Saks Fifth Avenue — has appointed Milton Pappas as Chief Marketing Officer, five months after he started the role on an interim basis. Pappas will lead the Marketing Center of Excellence (COE), charged with executing the marketing strategies of the company's North American retail businesses.
As part of the company's transformation plan,designed to create dedicated leadership teams, HBC created the Marketing COE to centralize all-channel marketing development across all of its North American retailers. The Marketing COE operates as an in-house agency and supports the execution of each business' distinct marketing strategy, with comprehensive campaigns that leverage best practices across the organization. The Marketing COE includes Media, Creative, Partnerships and Events.
The CMO change comes less than a week after CEO Jerry Storch stepped down amid longtime struggles at the company's department stores. Hudson's Bay has seen significant turnover in the C-level ranks in recent months, signaling that it is seeking a significant change in how it operates from the top down. Don Watros, HBC International President, left in September and Edward Record, formerly with JCPenney, was named CFO in August.
In addition, HBC's transformation plan will result in 2,000 jobs cut as the company duels with activist investor Land & Buildings, a firm dissatisfied with the retailer's financial performance. To help pay down a portion of its approximately $2.4 billion debt, Hudson's Bay recently announced that it would sell the Lord & Taylor flagship store in New York City for $850 million, but would continue to operate a slimmed-down retail store within the building.
Pappas first joined HBC in September 2016 as Senior Vice President of Digital Marketing from New York & Company, where he served as Chief Digital Officer. Prior to that, he held senior leadership roles in marketing, digital and e-Commerce at Nine West Group, Toys 'R' Us and Redcats USA. He is a board member of Shop.org, the digital division of the National Retail Federation.