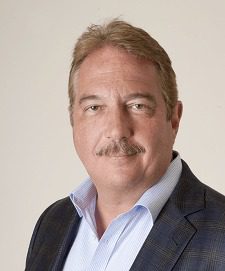 A 16-year veteran at GameStop, Michael Mauler, has been named CEO of the 7,400-store retailer, effective immediately. Mauler was most recently EVP and President of International, which consists of nearly 2,000 stores operating under the GameStop, EB Games, Micromania and Zing Pop Culture brands. Mauler also will join the retailer's board of directors.
Mauler led the international division's business and diversification initiatives since being appointed to the role in January 2010, including launching the company's global Collectibles business in 2014.
Before heading up GameStop's global business, Mauler was SVP of Supply Chain and International Support, and before the merger of GameStop and EB Games, he was VP of Logistics for Electronics Boutique.
"Starting with its founders more than 30 years ago, GameStop has a tremendous legacy of continually transforming its business to meet the needs of its global customer base," said Mauler in a statement. "I look forward to building upon that legacy and working closely with our senior leadership team and our more than 40,000 associates around the world to drive sustainable profitability and shareholder returns across our businesses."