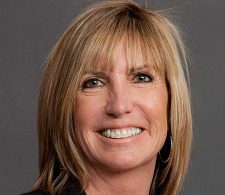 Longtime Nordstrom executive Michele Love has been named EVP and COO at DSW Inc. With responsibility for marketing and digital, Love will oversee all aspects of customer engagement, with the goal of driving impactful and consistent messaging across all touch points.
Love also will be responsible for delivering DSW's unique warehouse experience in more than 500 Designer Shoe Warehouses nationwide. She will report directly to CEO Roger Rawlins.
Over the past 32 years, Love served in several leadership roles within operations, merchandising and marketing at Nordstrom, where she most recently spearheaded the rapid expansion of Nordstrom Rack.