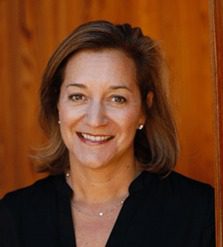 Abercrombie & Fitch (A&F) is filling out its C-suite with internal talent, promoting President and Chief Merchandising Officer Fran Horowitz to the CEO spot. Her ascension ends a two-year period when the company was run by an office of the chairman that included Horowitz and Executive Chairman Arthur Martinez. This management arrangement was instituted following the departure of A&F's long-time CEO Mike Jeffries in December 2014, but it will now be dissolved.
Additionally, CFO Joanne Crevoiserat has been named Chief Operating Officer. Both appointments are effective immediately.
A&F recently named Will A. Smith as its new Chief Marketing Officer. The retailer also announced that it would be cutting 150 jobs at its company headquarters as part of cost reduction initiatives.
Horowitz joined A&F as president of its Hollister brand in October 2014 from Ann Taylor Loft. Prior to that she worked at Express for nearly eight years and held merchandising positions at Bloomingdale's and Saks Fifth Avenue.
"Fran's appointment to CEO reflects the leadership she has shown in the turnaround of Hollister, our efforts to provide a compelling, customer-focused shopping experience at both of our brands and, while we have more work to do, the repositioning of the Abercrombie & Fitch brand," said Martinez in a statement.
The promotions of Horowitz and Crevoiserat continue a trend of retailers promoting from within. Target's new Chief Marketing Officer Rick Gomez is the latest, joining executives at Save Mart, lululemon, Staples, Rue21 and Nordstrom.