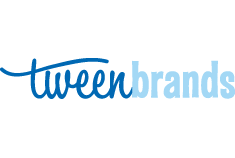 Tween Brands, an apparel retailer that operates more than 1,000 Justice stores, has licensed a variety of applications from Applied Predictive Technologies (APT) to make data-driven decisions across its organization.
Using Test & Learn for Sites, Test & Learn for Customers and Market Basket Analyzer, Tween Brands is able to leverage data to drive decision-making across promotions, marketing and merchandising.
Since partnering with APT, Tween Brands has seen invaluable results, according to Scott Bracale, President of Tween Brands Agency. For example, the retailer recently experimented with the depth and frequency of promotions and was able to measure the incremental impact of these changes.
"One such analysis helped us quantify an over 10% incremental gain in sales attributable to a prior marketing campaign," Bracale said. "APT has been invaluable throughout our evaluation of key initiatives. The software delivers highly informative insights that have helped us evaluate the ROI of high impact investments."
APT has been especially valuable in Tween Brands' efforts to understand the wants and needs of target customers. The Test & Learn for Customers application helps the retailer test the impact of numerous customer outreach initiatives and understand which messages drive a profitable response.
"With the powerful analytic capability of APT, we can isolate the true effects of our investments amidst the noise of our own promotional and merchandising activities and external factors that affect customer behavior," Bracale added. "We look forward to leveraging APT to optimize the impact of our campaigns and to further understand how our customers interact with our brands across channels."