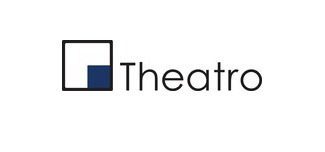 Theatro will host a live demo of its new virtual voice-assisted selling app at Shoptalk 2017, March 19-22 in Las Vegas. The voice-assisted selling capabilities are designed to enable every store associate to upsell and cross-sell additional products within the store.
"Shoppers are more connected than ever to instant meaningful information and the same needs to be true for retailers and their associates," said Chris Todd, CEO of Theatro in a statement. "Empowering store associates with technology that enables them to provide personalized, data-driven support to shoppers in real time is the pinnacle of customer service. We're thrilled to take that a step further by offering assisted selling as part of the Theatro platform."
The unveiling comes a year Theatro had its first massive retail deployment. Theatro rolled out its voice-enabled enterprise wearable communicator in all The Container Store locations in 2016. Coupled with a suite of cloud-based productivity applications, the wearable is designed to improve in-store operational performance by providing cost-effective in-store communication, employee indoor location data and employee analytics.
The demo and product announcement will take place March 21 at 3:10 pm in Track Room 5: Demos & Announcements, as part of the In-store Innovation session at Shoptalk.