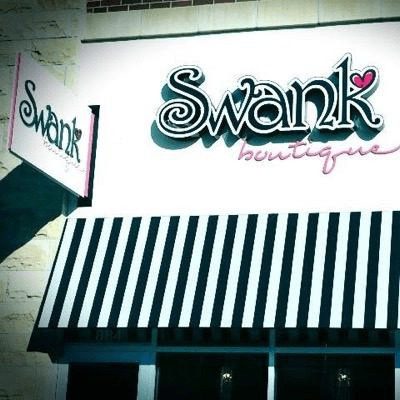 Swank Boutique offers women's accessories, jewelry, small gifts and clothing that can slip off hangers or fall victim to sleight of hand quite easily, so shoplifting attempts can be common.
To protect its merchandise and decrease shrink, the women's fashion boutique, which has locations in Spokane, Wash. and Boise, Idaho, integrated AXIS Companion Dome V indoor high-definition surveillance cameras in its stores.
Swank Boutique employees now use the cameras, provided by AXIS Communications, to investigate live video in real time and detect if patrons may be trying to hide criminal activity. The employees can monitor and react to incidents both in the store and remotely, using the AXIS Companion video management software and its mobile client. The AXIS Companion Recorder can store up to a month of video for easy retrieval.
"In addition to running my stores for the last eight and half years, I'm a former police officer," said Jody Mallonee, Founder and Owner of Swank Boutique. "So, I understand how shoplifting works and how detrimental it can be for small business owners. For small retailers, these aren't just our places of business, these are our livelihoods."
Consumer-grade cameras from multiple manufacturers did not provide the high-resolution video Swank Boutique needed to stop these incidents.
Cameras Grant Insight Into Business Operations
The Axis cameras and accompanying software offer benefits beyond security. The retailer uses the solutions to support business operations within both stores.
"Employees in each location have an additional channel of communication, which is used to keep displays and floor layouts consistent," said Mallonee in an interview with Retail TouchPoints. "As the owner, I can also confirm that the stores are opening on time and that my staff is acting according to their responsibilities."
When one location is experiencing high customer traffic, staff can call on the other store to pull up AXIS Companion to monitor the scene.
"It's a great peace of mind, especially for a small business owner like me," said Mallonee.