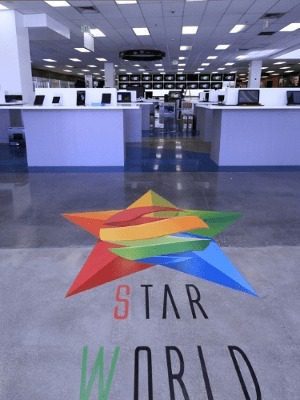 Two former executives of Los Angeles-based department store Curacao are heading a new venture to start a new retail brand, Star World. Star World, which is billed as a retailer "tailored for the Hispanic market," opened its first outlet store in Huntington Park, Calif., on Oct. 9.
Star World offers a selection of products in three categories: technology, home and fashion. The retailer plans to open 76 stores in the next five years, and aims to fuse the brick-and-mortar and online experience by offering technology amenities throughout the store floor.
In the 30,000-square-foot outlet store, Star World is installing "World of Click" digital kiosks that give consumers access to additional products not shown on the floor. The touchscreen kiosks are linked directly to Star World vendors' inventories, enabling consumers to see available products and variations, according to Furniture Today.
Additional amenities in the stores will include: bilingual customer advisors offering assistance on numerous devices, regardless of where the device was purchased; video walls designed to display the latest products in action; and product demonstrations.
The two execs starting the venture are Jerry Azarkman, the Founder and President of Star World, and Rick Hutton, who serves as the retailer's CEO.
"We are confident in our approach to put our customers center stage and offer them a shopping experience that reflects how society and shopper expectations have changed in the last 10 years," said Azarkman. "Waiting in line and limited product selection is a thing of the past. Using technology we will give shoppers an expansive selection and make each customer transaction seamless, quick, easy and fun."
Star World expects to open its second store in Oxnard, Calif., in Q2 2016, and will build four more California locations by the end of the year.