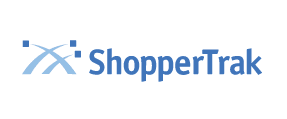 ShopperTrak, a provider of in-store consumer behavior insights, introduced its Advanced Analytics platform at the NRF 2016 Big Show. The platform is designed to integrate multiple data sets into a centralized location to provide added insight for retailers and mall owners/operators.
With these data sets aggregated from both internal and external sources, retailers can further analyze all relevant information in order to understand what is happening in their category, market and store.
Retailers can use the Advanced Analytics platform for additional uses including:
Integrating their individual data, including traffic gathered from ShopperTrak or third-party devices, in real time;

Data visualization and mapping, to ensure that store trends are recognized and understood;

Peer grouping and internal benchmarking, allowing retailers to view average traffic, sales and conversion rates among a group of similar stores and determine how a single store ranks among them; and

Dynamic targeting based on chain and store success.