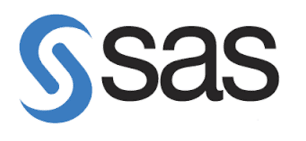 With IoT expected to take a major step forward in retail this year, solution providers are tasked with unleashing the most practical platform to meet the demand. During #NRF16, analytics software provider SAS illustrated the roles the technology may play when it demonstrated its own IoT capabilities.
SAS Analytics for IoT is the company's first offering in the IoT space, and is expected to be released in spring 2016.
The SAS IoT offering is designed to help retailers identify actionable patterns. It enables retailers to:
Sense where customers are and what they're doing, using advanced analytics and machine-learning algorithms to identify relevant information;

Understand which customers have been shopping on your web site before visiting the store; and

Directstore associates to customers based on streaming data indicators. This includes separating what alerts to issue and to whom, what systems need to respond, and which portions of the data should be examined more thoroughly.
"Retailers are more optimistic about IoT than we expected them to be," said Nikki Baird, Analyst at RSR Research. "Rather than operational improvements that save costs, their interest currently lies more with customer engagement and insights that drive growth. Even with existing data — supply chain, merchandising, customer, marketing, etc. — retailers could benefit today from 'exception management tools,' but they've resisted implementing them in the past. It often comes down to trust that exception management is finding everything that is wrong and not surfacing alerts that turn out to be nothing. Getting that foundation in place is a must-have, because with IoT, exception management is critical."