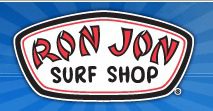 Ron Jon Surf Shop has selected two cloud solutions from Aptos — Aptos Digital Commerce and Aptos Enterprise Order Management — to help revamp its e-Commerce business and improve its online personalization experience.
As part of a 180-day implementation, Aptos will fully design a new e-Commerce site with responsive design capabilities, to support optimal viewing and navigation across a wide range of devices.
With Aptos Digital Commerce, the new Ron Jon site will showcase rich content designed to convey the look and feel of its surf lifestyle brand, and customize each shopper's experience to reflect his or her preferences and purchase history.
The solution also will provide Ron Jon with:
User-friendly content management;

Centrally managed product information management;

Promotion building capabilities; and

In-depth reporting and analytics.
The platform will deliver quarterly upgrades, providing new features and functional enhancements designed to keep Ron Jon up to speed with consumer trends as it scales its online business.
Ron Jon also will leverage the integrated functionality of Aptos Enterprise Order Management to:
Support singular commerce on an integrated platform;

Manage orders across multiple channels; and

Support consumer expectations for order delivery options and speed.
Ron Jon isn't the only retailer to recently deploy Aptos solutions for e-Commerce assistance. Purdys Chocolatier deployed the Aptos Digital Commerce and Aptos Enterprise Order Management solutions to create its new site, replacing two of its legacy e-Commerce systems in the process.