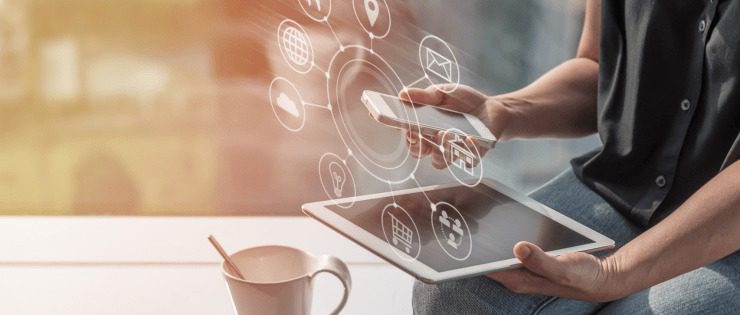 These sessions helped retailers discover fresh concepts, new tactics and best practices from influential leaders who delved into the latest research and strategies that motivate shopper behavior and drive conversions.
Data: The New Currency For Retail Marketers
Retailers need to be hyper-focused on all the ways data can feed their personalization efforts. Even small improvements in personalization can have big impacts, particularly if they affect a retailer's high-value customers. Home Depot, for example, focuses significant attention on its professional contractors, who make up only 10% of its customer base but generate 40% of its sales, according to David Abbott, VP Integrated Media and Online Marketing, Home Depot.
Jeff Rosenfeld, VP, Customer Insight and Analytics at Neiman Marcus, drew an analogy between personalization efforts and how the retailer's "great sales associates interact with customers." The three steps are:
1. Observe not just what the customer says but what they are doing and their facial reactions;
2. Act, for example recommend products or an item that might fit the customer better; and
3. Remember information about the customer, "So each experience isn't a new experience but a continuation of that journey," said Rosenfeld.
Recent advances in personalization include:
Neiman Marcus added a feature for remembering customers' apparel sizes to its web site;
Home Depot now can re-create custom paint colors created and mixed at one store at other locations;
Neiman Marcus geotargets shoppers so that if a customer types "Neiman Marcus black dress" into a search engine, the results will show what's in stock at the store closest to her.
Context. Content. Crowds: The Power Triangle Of Modern Real-Time Marketing
Phil Geary, Marketing and E-Commerce Director, and Robert Wood, Head Of Online for The Entertainer, discussed how retailers can better understand what their customers want through personalization and real-time marketing. It is vital to send them the right messages at the right time, and through a SmartFocus marketing platform the UK-based toy retailer was able to realize a 40% email open rate and a 33% conversion rate.
Key takeaways:
50% of consumers say they trust customer-created media more than brand created media;
89% of retailers had a holistic view of customers; however
Only 22% of consumers felt retailers understood them enough to deliver a relevant experience.