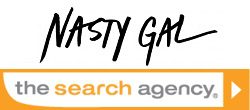 The Search Agency has released a new Mobile Experience Scorecard, which is designed to rate the mobile customer experience of the top 100 eTailers.
Women's apparel and accessories retailer Nasty Gal took the top spot on the Mobile Experience Scorecard, scoring a 4.68 out of 5. Following were eBags (4.38), and Zazzle (4.22), which ranked second and third on the scorecard, respectively.
Results for the scorecard were calculated using a set of mobile marketing best practices established by industry thought leaders such as Google. The Search Agency also analyzed other core functionality around search, the shopping cart button, social media buttons or links, and the retailers' overall mobile experiences.
Overall, the average load time for mobile sites was 2.99 seconds, approximately two seconds longer than Google's recommended load time, according to a press release. Although Google also recommends businesses use responsive web design, only nine out of the 100 sites analyzed for the study used it.
The majority — 88 of the 100 sites — displayed intent-based shopping features, such as a shopping cart (90), account sign in (82), social media buttons and links (55), and an app download ad (29).
Although there were clear winners in the mobile race, the total Scorecard indicates that many eTailers are falling behind: The average score of the top 100 online-only retailers was 2.8 out of 5.
"Our previous mobile experience report uncovered some surprising results among some of the world's biggest brands, and given that web-only retailers have no brick-and-mortar stores, we expected these organizations to be leading the pack when adopting mobile best practices," said Delia Perez, SVP of Account Delivery and Strategy at The Search Agency. "With Google predicting that mobile traffic will catch up with desktop searches this year, mobile retailers should ensure they're poised to take advantage of this revenue opportunity."